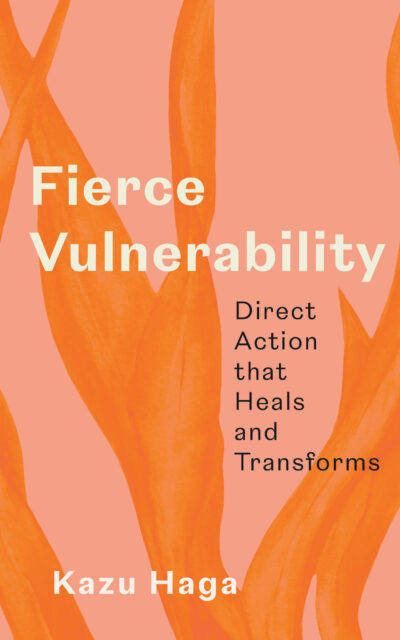 Fierce Vulnerability
Direct Action that Heals and Transforms
Move beyond tactics of shaming and blaming in call-outs and cancel culture with a powerful new approach to difficult political conversations from Healing Resistance author Kazu Haga. Seasoned campaigner and... Read More
This product will be released on August 15, 2023.
Pre-ordering will become available on July 15, 2023.
Move beyond tactics of shaming and blaming in call-outs and cancel culture with a powerful new approach to difficult political conversations from Healing Resistance author Kazu Haga.
Seasoned campaigner and political organizer Kazu Haga reveals an unexpected yet effective way to defuse potentially explosive situations, whether at a protest or at an uncomfortable family dinner: to act courageously with "fierce vulnerability."  Activists and concerned citizens on the frontlines of change will learn to engage in social movements with a different spirit, one that aligns with our deepest values around the healing and dignity of all people.
Escalated forms of harm require an equally escalated response. Yet social justice activists often have a tendency to fall into an "us vs. them," "right vs. wrong" worldview as their tactics escalate, which can derail true social transformation and healing. In Fierce Vulnerability, author Kazu Haga argues that this binary worldview is at the heart of what is destroying our relationships and our planet, and offers a new way to create healing at all levels of society by combining the time-honored lineage of nonviolent action with the sciences of trauma healing. In answering the question, "How do I engage in efforts for change that match the intensity of the destruction of all I love–my family, my community, the planet?" Fierce Vulnerability helps us meet today's challenges with the transformational power of taking a stand without demonizing our opponents and causing further harm.


Additional information
Additional information
| | |
| --- | --- |
| Weight | N/A |
| Dimensions | N/A |
| Format | Paperback, eBook |
| Pages | 224 |
| ISBN | 9781946764980 |
| ISBN | 9781946764997 |