By Nicole Dunn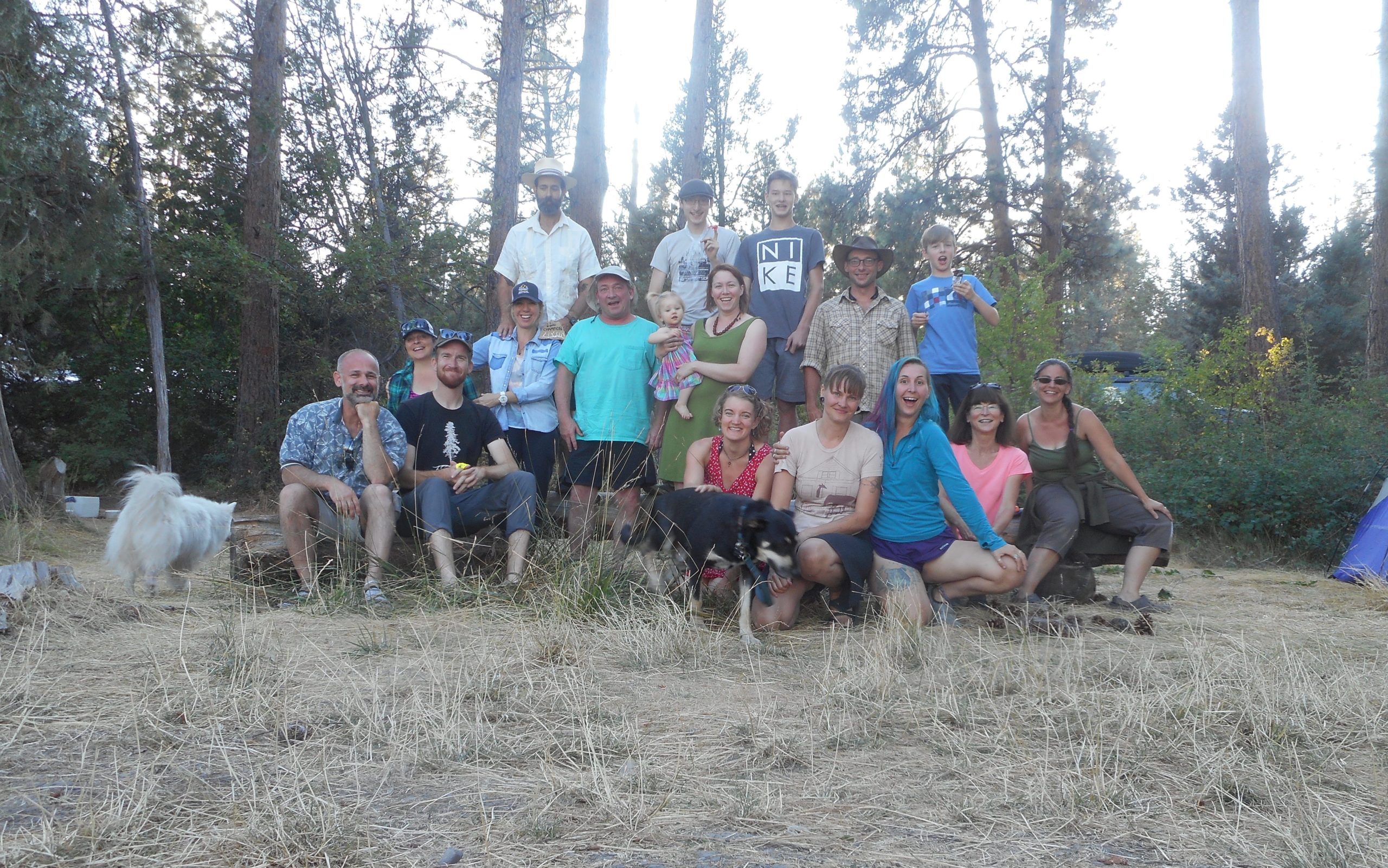 When I started our local Sangha, Be Here Now, in the fall of 2002, I really had no idea of what the heck I was doing. I was twenty-three years old and new to the practice, with only a few months' experience of sitting with a Plum Village tradition Sangha on the East Coast prior to moving back to Missoula, Montana. My primary intention in rallying people to form a sitting group was to hold myself accountable for continuing to develop my own meditation practice. I knew myself well enough to realize that I did not have the fortitude to sit on my own at the time, and that if I was "in charge," I'd be happily motivated to show up every week because others would be depending on me. So that's what I did. I kept showing up.
I didn't presume to have any answers or special knowledge or experience. I didn't have expectations that I would instantly be able to amass a large group of folks wanting to practice meditation together, and I gave no thought whatsoever to what our group might look like years, or even months, down the line. Sometimes—maybe even most of the time—simple, humble beginnings bloom into something so incredibly rich and lovely that had you tried to make it happen from the start, it never would've been possible. Be Here Now is a community that has come into being simply because a group of people—myself and the folks who spent their Monday nights with us in the early years—began walking the path of mindfulness with as much heart as we could muster.
We started by meeting in a room at the public library but quickly discovered that this would not be a sustainable location for us, given how the library's scheduling worked. Fortunately, a woman who was sitting with us suggested that I meet with the operator of the Open Way Mindfulness Center, here in Missoula, about which I knew very little at the time. I arranged to meet with Rowan Conrad, a Dharma teacher in our tradition, at the Center. I introduced myself and offered a brief explanation about Be Here Now, and to my surprise and great delight, Rowan invited our group to start sitting at Open Way Mindfulness Center every Monday night. And the rest, as it is sometimes said, is history.
Be Here Now celebrated fifteen years together in the fall of 2017. What started out as an average of five to eight people each week has grown to between twenty-five and thirty. Rowan likes to call us "the Wake Up group before Wake Up started," as we are primarily comprised of folks in their twenties and thirties, though we attract and welcome all ages. I continue to joyfully serve as the program director for Be Here Now, and sitting with this group on Monday nights—come rain, snow, holidays, warm and sunny summer's eves, or feelings of exhaustion—is truly the very best thing I do with my time every week.
I was the sole facilitator of Be Here Now for the first eight years. Over the last seven years our participation has increased, and we now have a gloriously high number of Sangha members on our leadership team, who rotate in the facilitation role each week, as well as folks who help assist with setup and cleanup.
Flashback: Thursday, November 11th, 2010: our first ever Be Here Now council meeting. Seven of us were in attendance. We talked about training more facilitators, about programming and format, about possible changes in the way we operated. Everyone had something to contribute, and amid this wealth of differing ideas and feedback, I felt overwhelmed, to say the least. Prior to this council meeting, the only person I had to arrange anything with was myself! How was I going to meet everyone's needs and wants?
To my shock—and great befuddlement—my husband Mike even suggested that we change our name! Oh dear. I remember going home that night and crying, at a loss for how we'd manage to incorporate everyone's input, and fearing our Sangha would have to make drastic changes that would jeopardize our group's lovely dynamics. But we found our way, over time. I learned how to work with committees and how to listen deeply to Sangha members with varying viewpoints. I began to be able to discern when to address certain matters and when to allow spaciousness and more clarity to develop before recommending action. Thankfully, Mike was the only one among us who felt a name-change was a good idea, so he was easily outvoted. Whew!
There are a few things that stand out to me in regards to what helps maintain our strength as a Sangha, but at the very top of the list, clocking in at number one, is that we're not just a group that meets once a week; we're a community of friends, and our relationships extend outside of Monday nights. We organize social Sangha events and gatherings on a regular basis, helping to foster the seeds of connection in the spirit of brotherhood and sisterhood, which then often bloom into close, interpersonal friendships between Sangha members. We have potlucks and open mic nights; we help with our annual city-wide river cleanup in the spring; we organize an annual summer camp at Flathead Lake; and we've even been doing an annual evening excursion to our local corn maze around Halloween.
Some other key components that enable us to grow and thrive as a Sangha are:
Meeting for quarterly council meetings, where we discuss format additions, special events, what books to read as part of our weekly format, challenges we may be experiencing, and other Sangha-related matters. 
Incorporating a mindfulness training talk series that meets once a month for five months every year, where different practitioners share their experience of how they're working with the mindfulness trainings. 
"Un-Buddha-tizing" our format so as to be welcoming to people who might not be comfortable with seemingly religious aspects of the practice. Our focus is on community building, the mindfulness trainings, sitting, breathing, and smiling.
Incorporating a variety of faces and voices in our facilitators on Monday nights. The more active Sangha members we can train to facilitate in guiding our evenings, the better! Having a diverse set of longer-term practitioners facilitating enables more people to feel welcome and encouraged to sit with us.  
Being a community that operates with heart. We are committed to finding ways to stay in close contact with the practice in both our individual daily lives and collectively as a Sangha. And we search for new ways to support our community amid the seas and swells of local, national, political, environmental, and global landscapes. 
Folks come to Be Here Now in large part because they're looking for something: for ease, for support, for a way to slow the heck down and be reminded of what's really important. What they often discover is something they didn't expect. They find like-minded friends on the path of awakening. They find a heart-felt community of people who are moving in the direction of being more skillful, kind, open, and engaged.
These are people who show up, call, text, and email when you're in the hospital; who walk with you to and from Sangha; who offer to meet you for tea because you were crying during the sharing circle. Folks may come to sit with us because their roommate or a friend of a friend invited them and they've always wanted to try meditation, but if they stick around and keep sitting with us, it's because of the people they meet and connect with while they're there.
On loving and grateful behalf of Be Here Now, located in the lovely Rocky Mountains of Missoula, Montana, I hope that if ever you're in our neck of the woods on a Monday night, you'll be sure to come and sit with us at the Open Way Mindfulness Center. We'll leave the light on for you!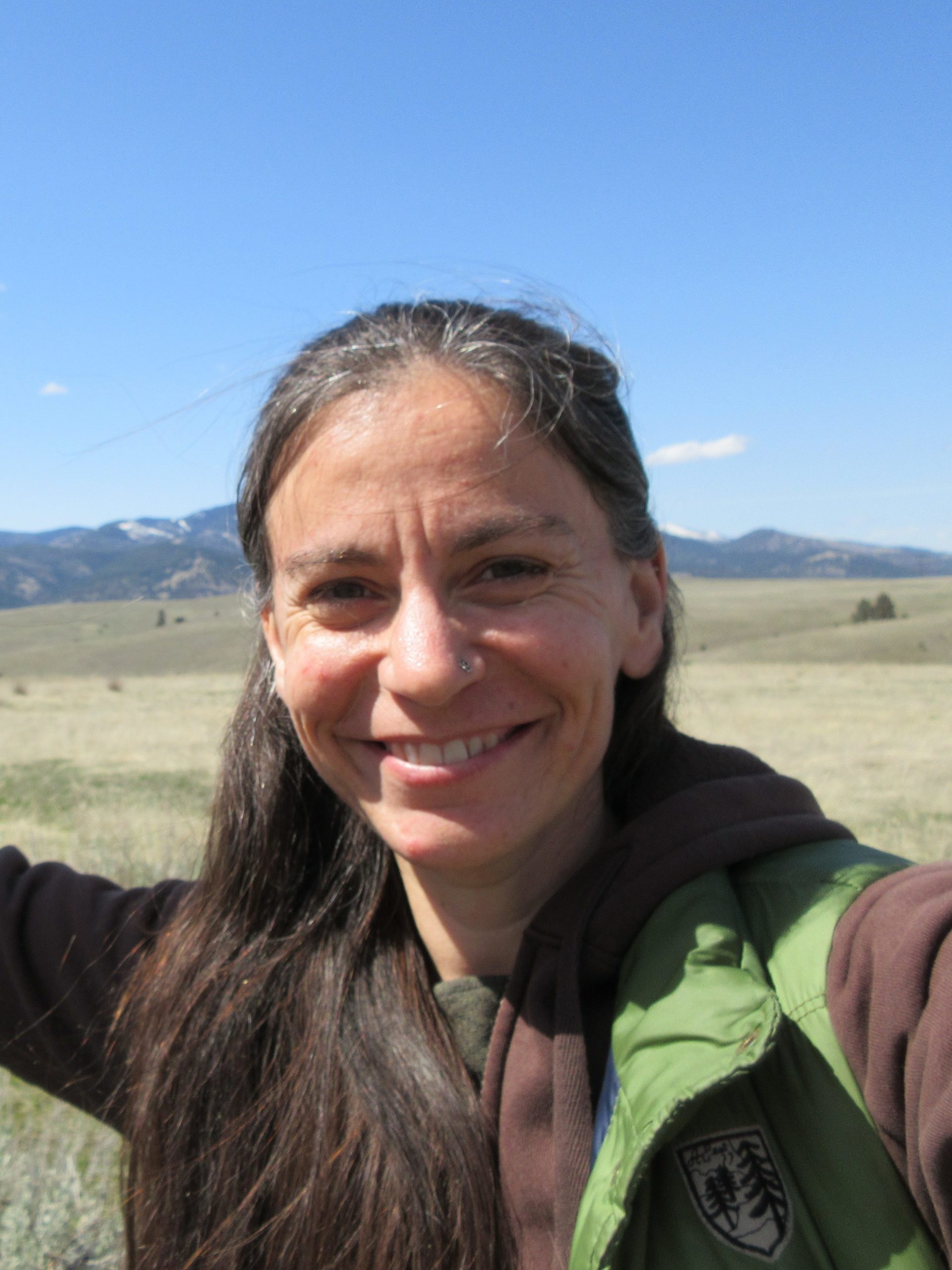 Nicole Dunn, True Wonderful Flower, is the director of the Open Way Mindfulness Center in Missoula, Montana. She founded the Be Here Now Sangha in 2002. She has a monthly mindfulness column in Montana Woman magazine, is an active blogger, has a podcast, and recently released her debut spoken-word album, Bird on a Wire. For more info, see inmindfulmotion.com.