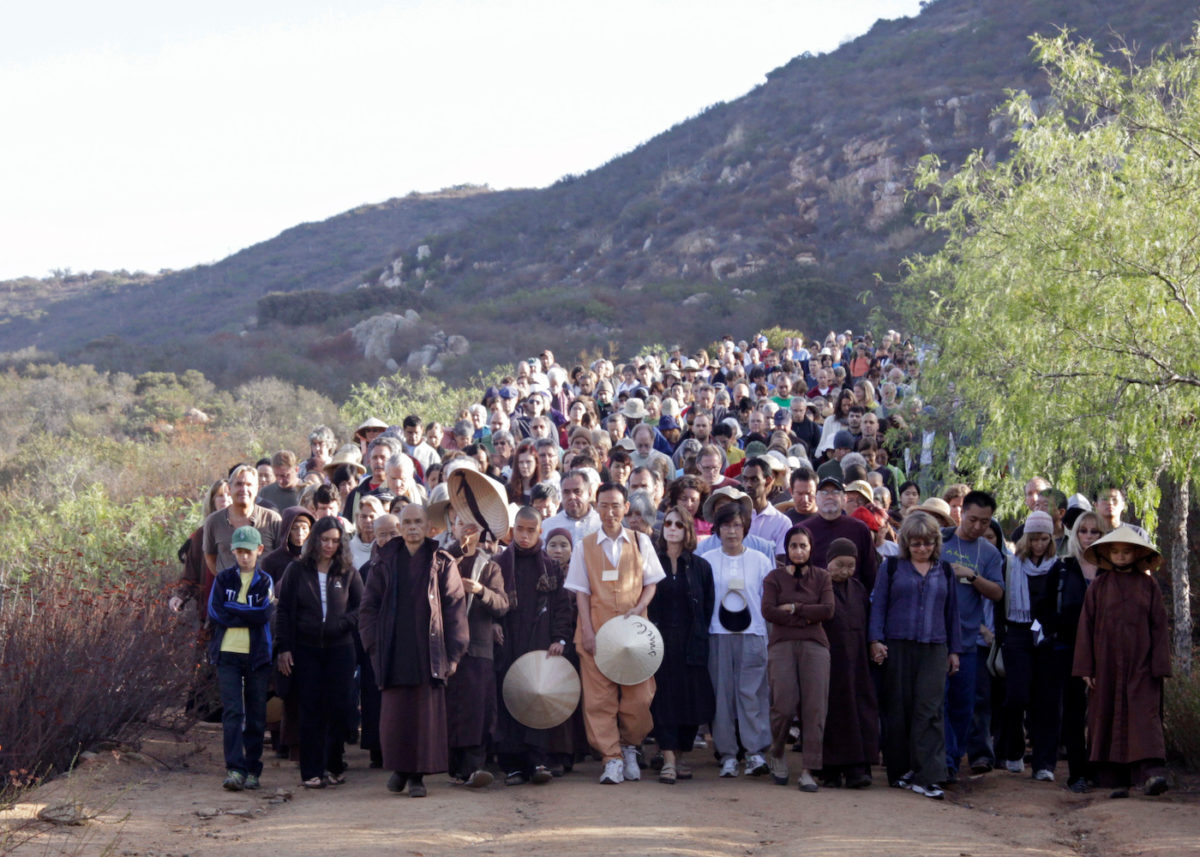 The Mindfulness Bell would not be possible without the loving, generous participation of volunteers. The all-volunteer Care-Taking Council and many devoted friends offer their creative skills and supportive energy, in partnership with two part-time staff members. We go as a Sangha in manifesting the nourishing gifts of Dharma teachings and Sangha connections.
Volunteers provide many essential services, including website design, creation and maintenance of an online Dharma archive, graphic design, transcribing Dharma talks, copy editing, and proofreading.
We welcome volunteers who are practitioners in the Plum Village tradition, aspire to be of service, and have skills to offer.
To offer your support, or if you have questions, please contact us.