By Monica del Puerto Valiente and Aurora Conde Pinzón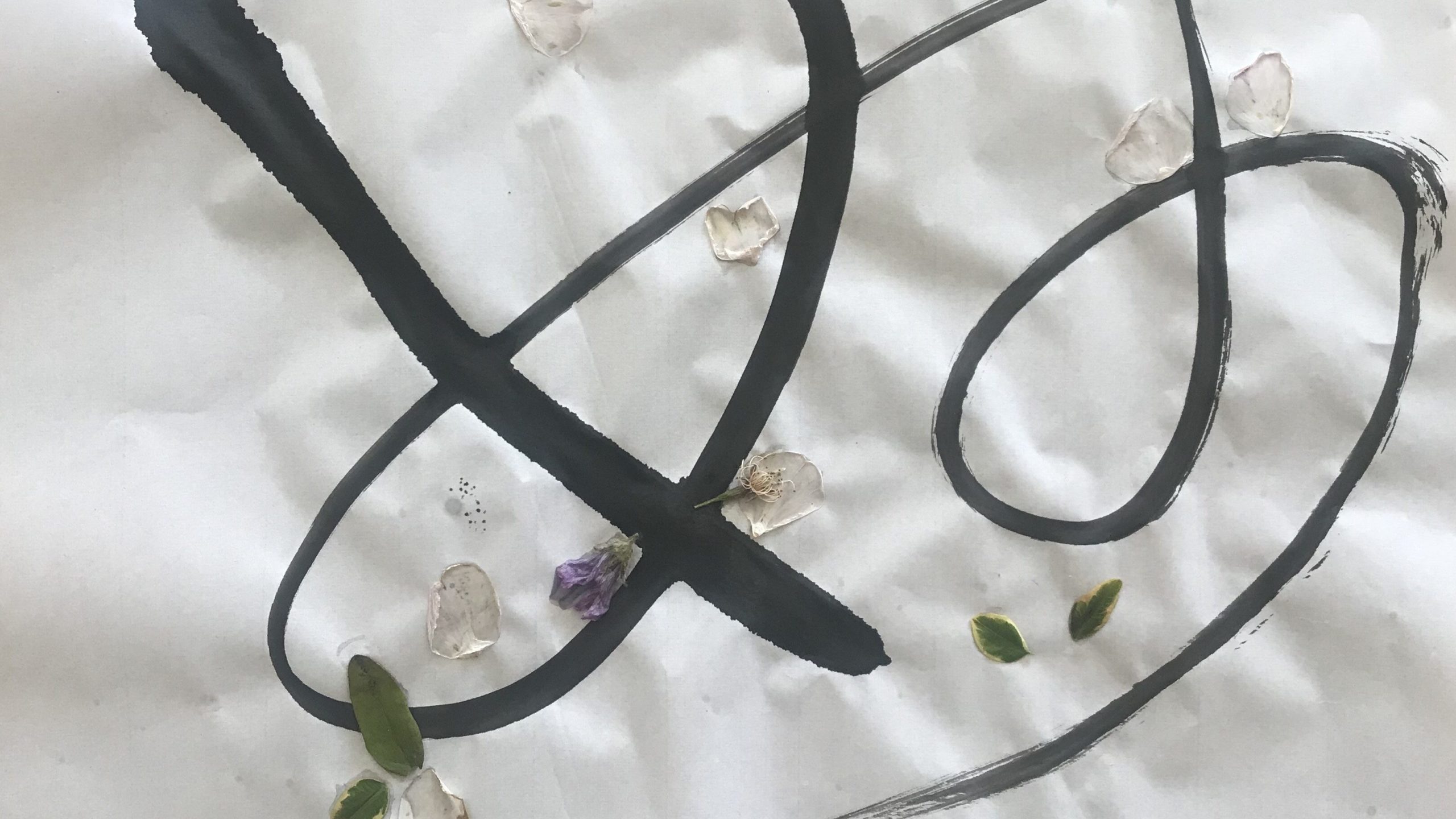 At the beginning it was simple: we enjoyed the idea of sharing the practice through the internet. A member of our small Sangha in Mexico came up with the idea of recording our meditation sessions so that people would have an aid and inspiration to practice between our fortnightly meetings. So in a naive way, and only with the intention of making the practice more accessible to our Sangha members, we threw ourselves into an adventure that turned out to be marvelous.
We recorded the first audio using WhatsApp1 only for the four of us: Aurora, Tomoko, Chayo, and Monica. We later on decided to invite other contacts in the hope that some of them would like to be part of the project. We relied on the Spanish Order of Interbeing's mindfulness manual.2 This manual leads us, day by day, in the practice of breathing and coming back to the present moment. It nourishes the seeds of peace and joy in ourselves and others. The words of the Seventh Mindfulness Training of the Order of Interbeing inspired us.
Some of our friends were eager to practice in a more comfortable way using cell phones. Then the great surprise came: many persons answered our invitation positively, so we invited more and more people. From four, we grew to a group of one hundred. In a few days we had a group chat named "25" because twenty-five is the number of weeks this practice lasts, according to the manual. With great joy we acknowledged that there is good soil for the seeds of the Dharma to grow.
Creating an online Sangha started out as a game, but today we are leading with a sense of commitment and responsibility we never anticipated. At first, we weren't in a mindfulness state of mind, but we were joyful and enthusiastic. The desire of sharing this practice, which has helped us in so many ways, grew from our hearts. Three of us are beyond our fifties, and this journey has awakened the energy in us that was waiting to break out and flow.
After the initial excitement, the inconveniences came. We were afraid and nervous. We had grown into a big group! The seeds of the Dharma were flowering with renewed energy. We never imagined, not even in our wildest dreams, attracting such a plentiful audience. Our retreats and mindfulness days had never drawn more than fifty attendees. We asked ourselves about the reasons behind this positive response. It might be due to people's desire to find peaceful spaces and to the ease of receiving the meditations through WhatsApp. We believe these two reasons have facilitated the rapid response to our incipient initiative.
The group has a diverse character. It is laic and multicultural; it brings together people from diverse regions: Veracruz, Xalapa, Coatepec, Guadalajara, Puerto Vallarta, Monterrey, Queretaro, Tlaxcala, Toluca, Oaxaca, and Mexico City. From the United States there are individuals participating from Seattle and San Francisco. We have people from Japan, Brazil, Argentina, Colombia, El Salvador, and Uruguay. The vast majority are women; we count only seven men among our participants.
One particular trait is that many of our members are engaged in activities that involve physical, emotional, and spiritual support. Some work with families and couples in psychotherapy, some with Reiki, others with local gastronomy, and others work for peace. Many are entrepreneurial women who want to renew themselves though Dharma sharing. Many are beginners to meditation. We have emphasized ways that busy people can bring mindfulness practices into their daily lives.
Working in this way we have established our main goals: deliver the message of the Dharma to more people, through accessible means; facilitate the establishment of a systematic meditating discipline, in a loving and simple way; and provide a Sangha for those who have none, where they live. It gives us great joy to share our experience with the "here and now." We want to engage in new ways to transmit this loving practice. The necessary tools are at hand: a cell phone, WhatsApp, and the will to spread the seeds of mindfulness.
Daily, early in the morning, we send an audio containing the practice of the week with bell sounds and texts by Thay. Because of the numerous participants, we have had to limit comments in order to respect people's time. We urge everyone to use the phone for mindfulness practice, not for commenting. This has created conflicting ideas. On one hand, there is the need to express oneself; on the other, there is the need to have a clean WhatsApp, without the clutter of dozens of comments. Fortunately respect and acceptance of each other have prevailed. From our standpoint as facilitators, we have had to breathe and not react. Let impulses flow beneath the river, hidden from sight.
Managing this group has been a privilege. We are the first beneficiaries of this endeavor, and it has been the means of putting our resources to work. That we live in different cities and communicate via internet has not been an obstacle. We have proof of the multiple gifts we receive by following the Order of Interbeing. We use tools of loving speech, deep listening, and beginning anew. It hasn't been easy, but step by step, the three jewels have sustained us.
We must admit that this is a demanding job. At moments it overwhelms us. There are many small, unseen tasks that do not appear on air but must be fulfilled. They are the backups for the recording job. We have had to make adaptations to the manual to make it fit the requirements of a virtual group. At this time our challenge is finding a way to make sharing between participants possible, while practicing loving speech and deep listening—all this without sapping our members' patience and the space in their cell phones.
We are now aware that not all participants will continue all the way. This is an experiment, and we know that some will leave the group. When it rains, that which is ready grows, and the rest only freshens up. Dharma transmission is a work of gardening: not all the seeds sprout, and not all at the same time, but the planting doesn't stop. No one knows how this will end, but we are not bothered by this. Honoring Thay's teachings, we are not focusing on getting somewhere but on enjoying the walk together. Imagining all those humans breathing behind their cell phones gives us great joy, and it has no price.
Our seeds get excited. We go from nervousness to euphoria; we inhale and exhale in order not to lose our composure at the same time. It is a relay race where impatience and intolerance give way to the happiness of being carried by the flow of Thay's teachings from afar. We consider ourselves fortunate to have the causes and conditions to share the Dharma in such a simple and innovative form. We are grateful to Thay, to the Order of Interbeing, and to the Sangha. The latter inspired us to participate in something that would not have occurred to us if we hadn't had the guide of mindfulness practice.
It gives us great joy to contribute with a small grain of sand to the construction of happy and harmonious Sanghas.
1 WhatsApp is an international cellphone application for text messaging. It is very easy to use. Once you download it onto your phone, you can create a group by inviting your friends and phone contacts. After the group is created, everyone can share texts, videos, photos, and voice messages. Every morning we send a voice message with a guided meditation. Sometimes, we also send a complementary text from Thay regarding what we are studying that particular week. 
2 momentopresentemomentomaravilloso.blogspot.com.es/2009/08/manualplenaconsciencia.html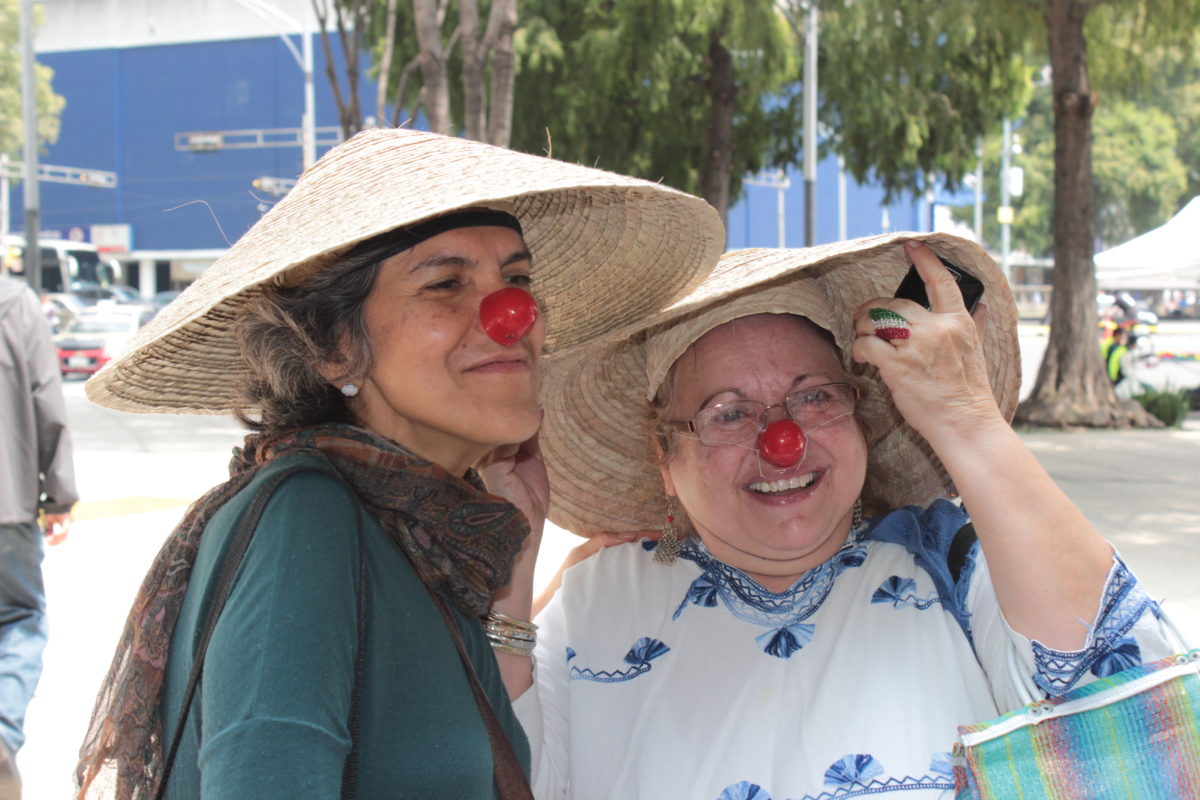 Mónica Del Puerto Valiente, Radiant Perseverance of Heart, is a family psychotherapist, yoga and Qi Gong practitioner. She likes to dance, sing, and smile.
Aurora Conde Pinzón, Wonderful Peace of the Heart, is a psychologist and environmental educator. Building a Sangha brings her joy, enthusiasm, and a sense of life.