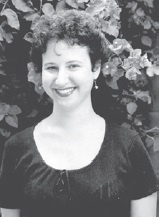 By Laureen Lazarovici
One of the most satisfying aspects of my retreat at Deer Park in September was taking part in the Jewish Roots discussion group. I knew they were my dharma brothers and sisters and at the same time my tribesmen and women, connected to me by 6000 years of Jewish history and heritage. I heard tales of ambivalence, inner conflict, pain, and also joy, liberation, and compassion. We were all struggling with integrating two moral systems and two sets of spiritual practices into our lives in authentic and meaningful ways.
I'm now realizing how much I saw and experienced the entire retreat through Jewish eyes. For instance, I had great resistance to having meals in silence. In Jewish cultures, and many others as well, meals are times for family and friends to gather, discuss, argue, debate—in short, to be noisy. Jewish holidays are often organized around festive meals and special dishes: the Passover seder features symbolic foods to commemorate the Exodus from slavery to liberation, or we break the fast together after Yom Kippur, the day of atonement. So to be silent while eating when there were other people around was a challenge.
As if to rebel, I made inane small talk in my head and ate my meals as mindlessly as if I were making inane small talk with my friends. I know this was a lost opportunity to practice with gratitude, but it was an eye-opener in its own way.
A Buddhist Bar Mitzvah
During the retreat, I had the privilege of witnessing the transmission ceremonies for the Fourteen and the Five Mindfulness Trainings. My reaction was, "We should do this instead of bar mitzvahs." A bar mitzvah is the coming-of-age ceremony for Jewish thirteen-year-old boys; for girls, the ceremony is called a bat mitzvah. The translation is "son or daughter of the commandments." For the first time a young person reads from the Torah publicly in synagogue and—ostensibly—takes on the moral responsibility of adulthood.
But in our society, thirteen-year-olds aren't really on the cusp of adulthood, and many bar and bat mitzvahs simply involve big parties and awkward teenagers trying to pretend they are having a good time. Watching the transmission ceremonies, I thought about how much more powerful it would be if our coming-of-age rituals allowed people—at whatever time in their lives they felt ready—to proclaim publicly and in front of their communities a commitment to live by a set of guiding precepts that bring harmony and happiness to our hearts, our families, our neighborhoods, and our world.
Segregating the Sexes
The night before one of the transmission ceremonies, the monks and nuns told the Sangha that for the following morning's ritual men would sit on one side of the room and women on the other. I'm emphatically not a morning person, so the next morning I dashed to the meditation hall barely awake. In my foggy-headedness, I sat on the men's side of the hall by mistake. A man sitting in front of me leaned back and tapped me on the knee in what felt like an unnecessarily harsh way. "The women sit on that side," he hissed.
I skulked to the back of the hall and examined my emotions. I felt humiliated and angry, but out of proportion to the incident. It took me a few days to realize why this experience touched a soft spot. Much more than a rough tap on the knee, what bothered me was the ongoing struggle for equality within Judaism.

For their prayer services, very religious Jews segregate the men from the women. The two genders sit on separate sides of the prayer space, usually divided by a mechitzah, a screen or curtain. Sometimes the women's section is even in the back or upstairs. More liberal branches of Judaism do not follow this practice.
The issue of separate seating divides the Jewish community because it is an indicator of separate and often unequal gender roles in the religion and culture. So for me to be shooed off to the women's section in a Buddhist context was jarring. [See Sister Annabel's commentary on "Sitting Separately" in the sidebar.]
What To Keep and What To Let Go Of
Another powerful experience for me during the retreat was the practice of touching the earth. As we lay prostrate on the ground, our teacher instructed us to hold on to what we valued about our ancestors and let go of what caused us pain.
My rigid mind resisted this instruction at first. "No, it's all or nothing. You have to take the bad parts if you want the good parts." But then a voice of compassion arose: "Who made up that rule? Just try and see how it feels." I took a deep breath and let some of the negative legacies from my ancestors flow downward and seep out of my body and into the earth. I felt cleansed and liberated.
Those of us exploring and embracing Buddhism who also want the richness of our root tradition in our spiritual lives can do the same thing. We can experiment with what we keep and what we let go of. These might shift over time, re-assembling themselves in new and perhaps surprising ways. As we work to integrate our practice of Judaism with our practice of Buddhism, we are honoring our roots while letting our branches reach upwards to bring forth new leaves.
Laureen Lazarovici, an "alumna" of the Weeping Cherry Sangha in Arlington, Virginia, now sits with the Malibu Sangha in Los Angeles, California.