Dear Friends, The many books I have ordered from Parallax Press and The Mindfulness Bell have been invaluable to me. The words of Thich Nhat Hanh were the primary basis of the dharma practice I began in prison almost two years ago. As I leave prison this season, an embrace of the world through mindfulness has already served to liberate me. My practice has just begun, and I am grateful for the refuge of the sangha.
Metta, Dean Lloyd Barnes, Mechanicsburg, Pennsylvania
Dear Mindfulness Bell,
The night of January 15, I found myself sitting at the dining room table surrounded by The Mindfulness Bell, The Buddhist Peace Fellowship Newsletter, Being Peace, and Present Moment, Wonderful Moment. It was comforting to see the names and pictures of people that I'd met at Plum Village this summer, or even people I hadn't actually met, but had heard of. When I sat down to meditate that night, I thought about all of you, perhaps sitting at the same time, and then I thought of all the other people in the world that are praying or hoping for peace. That night, I didn't feel so frightened or alone.
Since that time, my thoughts and feelings have been very confused, but I keep returning to the phrase, "My breath is my anchor." How convenient - it's with me all the time! And my breath connects me to all of you and helps me remember that our love and concern for each other is the most important thing there is.
Much love, Jackie Wilson Durham, North Carolina
Good day!
I am a Soviet seeker and a mother of a six year-old (and her spiritual teacher as well). Lately, I've developed an enormous and Taoist philosophies. I am hungry for the truth, and I am thirsty for any kind of information concerning these gems of wisdom and divinity. Such books are next to impossible to acquire here. Could you help me? I am looking for like-minded persons to correspond with. I'd appreciate such a contact greatly. I will be very grateful for the help.
Warmly and sincerely, Tatiana Danilevich 320005, Dnepropetrovsk ul Pogrebniaka 18 "B" - 68 USSR
Dear Mindfulness Bell:
Thank you for your wonderful publication. The lovely chorus of notes are ringing insight, clarity, and wisdom all the way up here! So-o heartful. A great blessing.
Patricia Urquhart Toronto, Ontario, Canada
Dear "Bell Ringers,"
My Autumn 1990 Mindfulness Bell came at a wonderful time, full of useful insight and news.
Many thanks! Deyoya Wyatt Palo Alto, California
Thank you for The Mindfulness Bell. It's much more than I expected. It's a small, high-quality journal and newsletter that's making me feel connected.
Tony Bucci West Orange, New Jersey
To Whom It May Concern,
I am a Navy Corpswoman presently serving in Saudi Arabia. I read the book by Thich Nhat Hanh, The Heart of Understanding, and was deeply touched and enlightened. I have searched for a belief to fulfill my soul, and I feel that this book has helped me do so.
Serving here has been very difficult, and I know not what I will face in the near future. But I know this book has brought comfort to me in an uncomfortable time.
Sincerely, Anonymous Corpswoman FPO, San Francisco, California
Dear Editors,
Thank you so much for your wonderful newsletter! I can feel full of love when I read about others who are practicing mindfulness in their lives.
I was thinking that it may be useful to have a sort of pen pal program so those of us who do not live near a community where there are many who practice mindfulness could grow and learn from the experiences of others. It always feels good to communicate with people who can relate to you. Please consider this idea.
Yours in peace and harmony, Renee Maxwell 3706 Del Amo Blvd. #2 Torrance, California 90503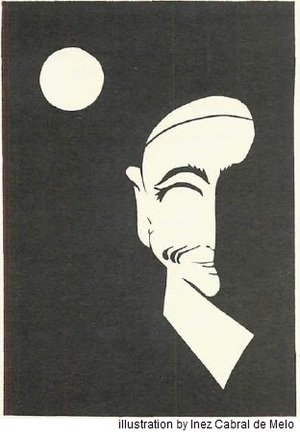 Dear Friends,
The Mindfulness Bell and this whole loosely knit sangha is such a continuous source of joy and inspiration. Thank you all!
Much love from, Svein Myreng Oslo, Norway
Dear Friends,
This publication and the life and the teachings of Thich Nhat Hanh have vastly enriched my life and work. As an activist, who, for the past seven years, has lent my efforts to the struggle for environmental justice, I have, through the words of Thay, realized the profoundly spiritual nature of my work. I have spent these years of environmental activism in urban settings, placing myself within a context of political confrontation. A great emotional toll is exacted by the constant fight, by the loneliness of the political "warrior" stance, and by the lack of adequate caring and compassion among and between colleagues.
I began sitting two years ago and was fortunate enough to hear Thay speak in Chicago in 1989. His words to the effect that "Buddhists are environmentalists and environmentalists are Buddhists," and his rose-turning-to-garbage-­turning-again-to-rose teaching moved me deeply. As a result, I have been reconsidering and renewing the context of my work. The way of political action through gentle, compassionate, and mindful living has become my goal and guide.
The next step for me is to place myself within a sangha. As Thay says, we need that refuge. I am therefore looking forward to a retreat in the spring and, I hope, Plum Village this summer. As well, I will be moving to another part of the country where there exists a sangha of those who have also been touched by Thay's teachings.
I bow to those who work so hard at Parallax Press to publish books that have changed lives and to produce The Mindfulness Bell, a warm and helpful companion.
In gratitude, Sharon Pines Chicago, Illinois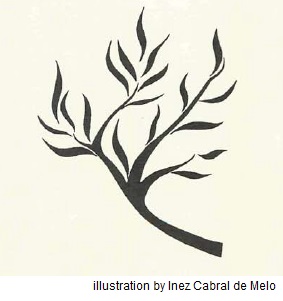 Dear Sangha Folks,
Just a short letter to say that you are in in my heart and the seed of many warm smiles as I walk my path each new day. Looking forward to the possibility of being with and and sitting with you at Omega Institute during the month of June. Hoping that many of us can come together again in peace and mindfulness.
Pain and suffering precipitated by ongoing fear and hatred seems to be calling us together again. The compost of passing time surely gives us the ground to plant seeds of peace. We are called to tend the flowers. In the office at the Vet Center where I work hangs a poster from a peace calendar. Thich Nhat Hanh's picture and this bit of poetry:
In the time of war Raise in yourself the Mind of Compassion Help living beings Abandon the will to fight Wherever there is a furious battle Use all your might to keep both sides' strength equal And then step into the conflict to reconcile.
Composure of Heart, Jim Lakewind Fort Wayne, Indiana