An Interview with Sister Boi Nghiem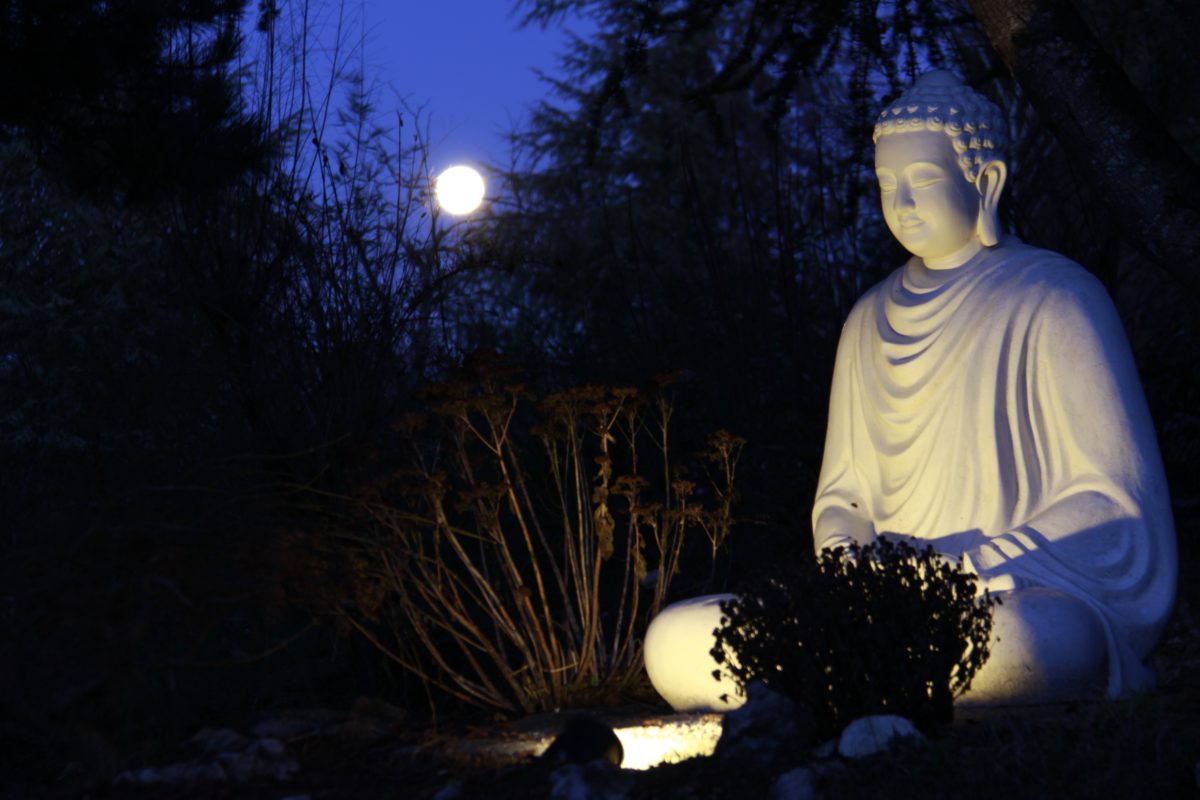 Sister Boi Nghiem lives at Magnolia Grove Monastery in Mississippi, one hour from Memphis, Tennessee. We spoke over the phone on February 24. She said she hoped we could "establish a bond of friendship while we're having this interview—or let's say be-in, to make it less formal." Her gentle words and frequent laughter were delightful.
Question: Could you tell me a little bit about yourself?
Sister Boi Nghiem: I'm twenty-seven years old. I've been ordained for five and a half years. I was born in Vietnam, and when I was eleven, my family moved to the United States. I grew up in Memphis, Tennessee, and then I went to Plum Village when I was twenty-one years old. It was the legal age for people to go clubbing, but I chose to go to Plum Village instead.
My sister is also a nun. She's now at Blue Cliff Monastery. She has been a nun for ten years. That was one of the main reasons that I know the practice, because of my sister. When I was a teenager, I was not so interested in the practice. I was just like any typical Vietnamese American teenager. I liked to listen to music and do other things that were quite fast-paced. I listened to 'Nsync and Backstreet Boys. Whenever my sister sent videos of Plum Village to my house, especially performances of the monastics, I couldn't sit and watch because everything was so slow. I would fast forward it. It made me so sleepy.
When I was nineteen, I started to go online and research and read Buddhism. The first book that I read was Thay's Being Peace. I went to Deer Park for two weeks during a fall break in August 2004. I was able to see the simplicity of the monastics—to see them practice, and how happy they were, and the harmony they had. A beautiful image that I will always remember from Deer Park was that one time, I saw a young sister helping an elder sister to put on her shoes. The younger sister took the pair of shoes and placed it in front of the elder sister's feet. How often do you see this kind of image in America? It's very rare. When I saw that image, I was like, "Wow! It's so beautiful how we can take care of each other in this simple and gentle way, with so much love."
On October 20, I went to Plum Village. I only bought a one-way ticket, because I didn't have enough money to buy a two-way ticket. Some Vietnamese people believed that one of the main reasons why you became a monastic was because your heart was broken or you had difficulties in your family. I didn't have either of those, so I thought, "This is a great time for me to go, because if I wait until I'm older, I might suffer and it would be difficult for me to have a monastic life."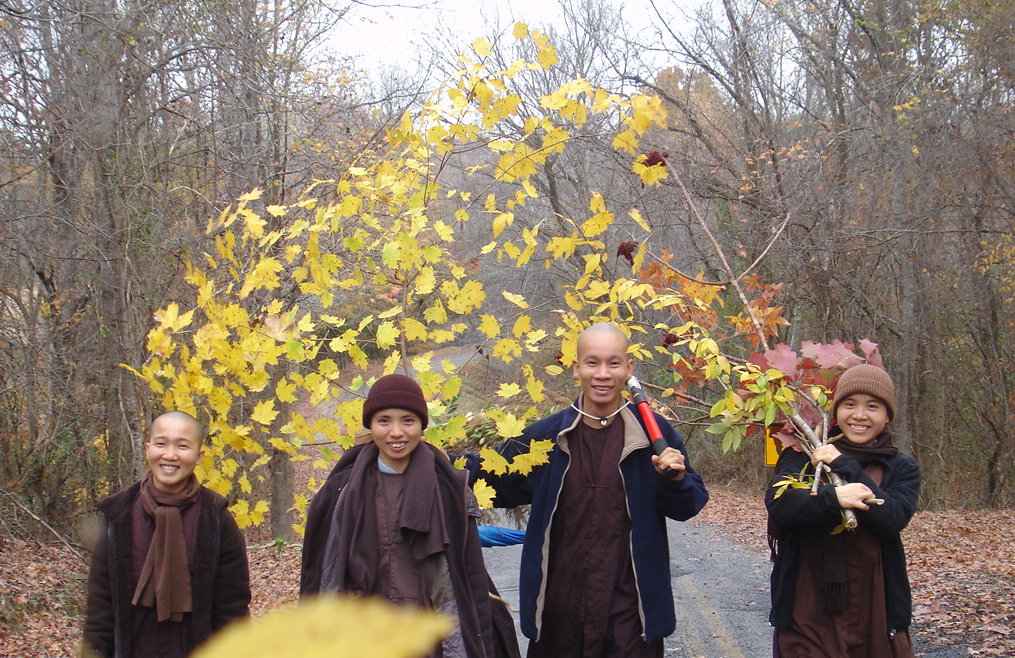 Question: What inspired you to become a monastic, instead of remaining a lay person?
Sister Boi Nghiem: In Plum Village I was able to be close to the sisters, and was able to receive Thay's teachings directly. For the first month, the question, "Should I stay or should I leave?" would arise almost every day. It was quite draining. I decided, "You know what? I'm going to make a decision right now. I'm going to sit next to the ping-pong table and write my aspiration letter." That was it! I found my decision to become a monastic quite simple, compared to other people. I was able to see the transformation in myself and in other friends practicing. For me, living in a place where no one is smoking or drinking beer, that's heaven!
Question: In the last five and a half years as a monastic, has the experience lived up to your expectations, or have you been surprised in any way?
Sister Boi Nghiem: I have been surprised in many ways. Before I became a monastic, I thought that the monks and the nuns were angels from above. I didn't think that they would have unskillfulness or make mistakes. Of course, when you live with the sisters, you are able to see that they're human beings just like all of us. Their speech can be unskillful; their actions can have a lack of mindfulness, and their words or actions can hurt people. At first I couldn't accept this, because it was something that I didn't expect from a monastic, especially someone who practiced for a long time. But then I realized that if I continued like this, I would not be so happy. Now I see that even though I'm a monastic, I also make mistakes. You have to allow yourself to make mistakes; you have to allow other people to make mistakes. What is different is that we have the practice, we have the precepts, and we are on the path of transformation.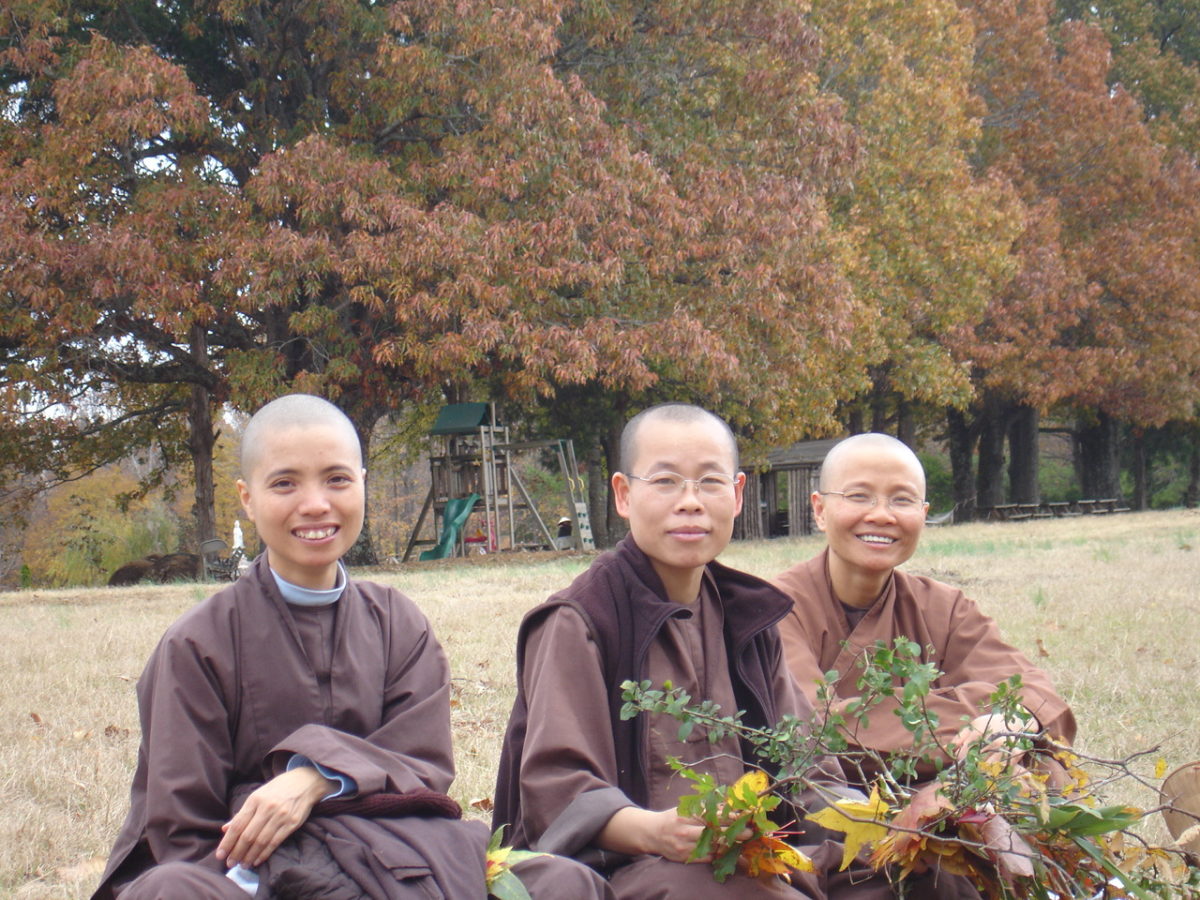 Question: Apart from that quality of acceptance, how else have you transformed on this path?
Sister Boi Nghiem: When I was growing up, I was not aware of my thoughts, my mental formations, or my perceptions, especially the negative ones. But once I become a monastic, I started to feel uneasy with myself. I started to see the other side of myself that I didn't see before. I asked myself, why am I like this? Why do I think like this? When I had these thoughts, I would lock myself in the restroom, look in the mirror, and talk to myself. It's very nice if you have personal contact with yourself without any interruptions. Doing this day after day, I was able to accept and love myself more. I started to feel very light. Thay's teachings are always with me, whenever I feel like this. Simple mantras, like, "I know you are there, and I am very happy," or, "I am here for you." I apply these mantras with myself. I know that I still have a lot of work to do, but I'm quite happy with where I am.
Before I go to sleep every night, I take two to five minutes to sit in silence. I make an aspiration. What is it that I want to practice tomorrow? I reflect back on what happened today; if I said unkind words, then I promise that tomorrow I will practice loving speech to my brothers and my sisters and those around me. This allows me to make the past beautiful in the present moment. This is something that I have done during the last three years, and it has had a great effect on my practice; it really makes me feel happier and the mind of love continues to grow and grow every day.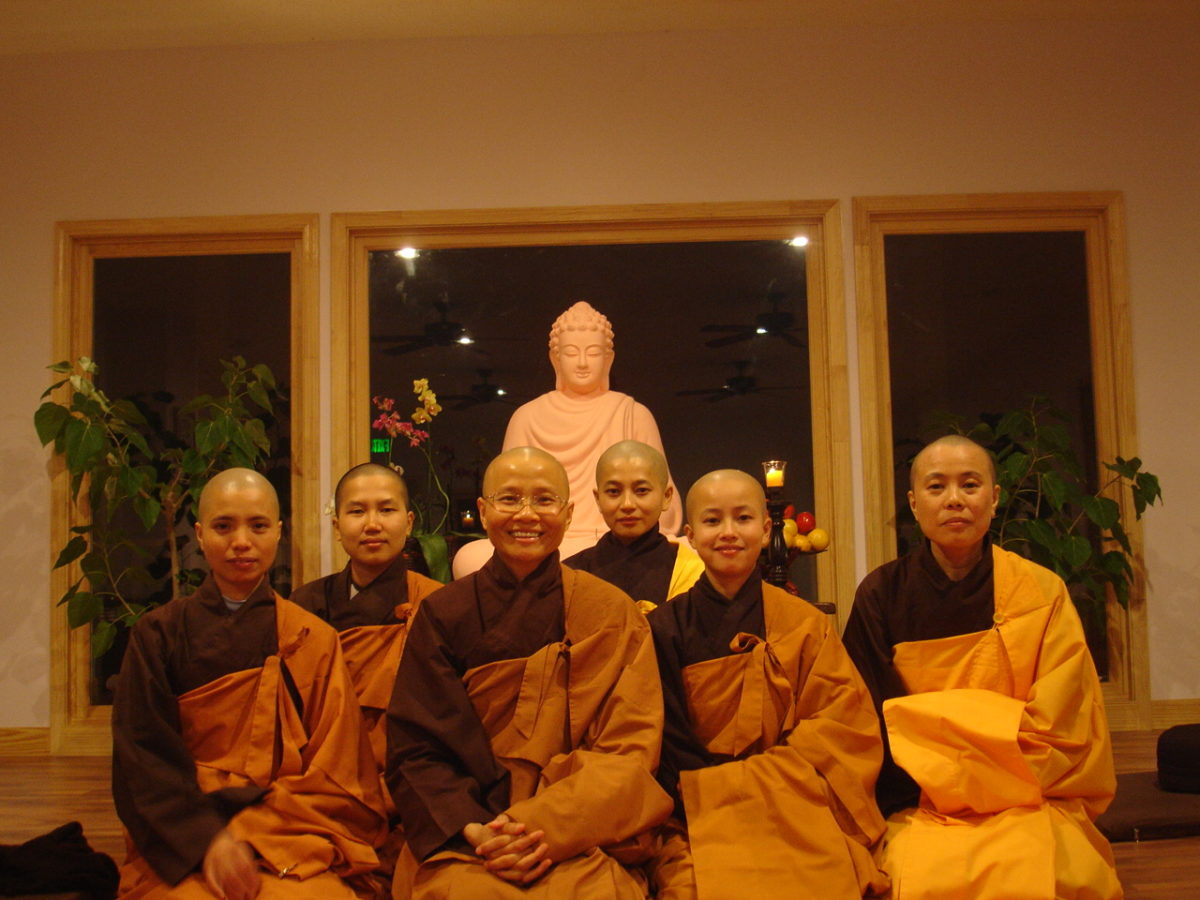 Question: I think a lot of people are surprised to find out that there's a practice center in Mississippi. Could you share the story of how it came about, and describe what it's like there?
Sister Boi Nghiem: Magnolia Grove Monastery is 120 acres. At this moment, there are thirty monastics living at Magnolia Grove. There are twenty nuns and ten monks. Ninety percent of our brothers and sisters were ordained at Prajna Monastery in Vietnam. All of us are under forty-five years old, so we are very young at heart!
In 2002, there was a peace walk in Memphis, Tennessee, with Thay and the Plum Village Delegation. At least 3,000 people joined that peace walk. It was the first time that Vietnamese Americans down in this area were able to see a large number of Americans practicing Buddhism with a Vietnamese Zen Master. The Vietnamese Americans wanted to help their children transform their strong emotions and their stress in their daily life. They also they wanted to help themselves. They wanted to establish a monastery down in the south. After that peace walk, a group of lay Vietnamese Americans went to look for a place, and finally they were able to find Magnolia. They purchased the land, and devoted lay practitioners came every week to help build the monastery. They constructed a meditation hall, a kitchen, a book room, and a guest dormitory, and donated it all to Plum Village.
In 2005, we officially accepted it as part of the Unified Buddhist Church. That's when Thay came to Magnolia Grove [then Magnolia Village] with a delegation and officially accepted it as a Plum Village practice center. The Vietnamese Americans wanted to have monastics right away, but Thay said that at that moment it was not possible; conditions were not yet sufficient. He asked them to please wait a few more years, and then thirty monastics would come. And it's true—five years later, we have thirty monastics. The patience that the Vietnamese Americans had, the love that they had for us, their devotion to the monastery—those are some of the reasons I decided to come to Magnolia Grove Monastery; it's like an expression of gratitude to them.
Currently most practitioners that come to Magnolia Grove are Vietnamese. Sometimes friends from Memphis, Oxford, Alabama, Missouri, New Orleans and other states nearby come to practice with us. Every Sunday, we have a Day of Mindfulness and live Dharma talks. The monastery is near Oxford University—Ole Miss—which is quite well-known for their football team, I've heard. From time to time a group of students will come to our center because they have to write an essay or do a research paper, and they choose Magnolia Grove Monastery as their visit site.
We have a Vietnamese class for the young people because we want them to remember their mother language. We also have English classes for our brothers and sisters.
There are many beautiful birds down here. In the summer when you have breakfast, you will see dragonflies—hundreds and hundreds of them. Vietnamese people predict that when the dragonflies fly low, then it will rain. We just look at these dragonflies and predict the weather for that day. If they fly high, it means it will be sunny. They have fireflies at night. It's beautiful. Mother Nature and the ancestors of the land support us and are always by our side. It's a very peaceful place.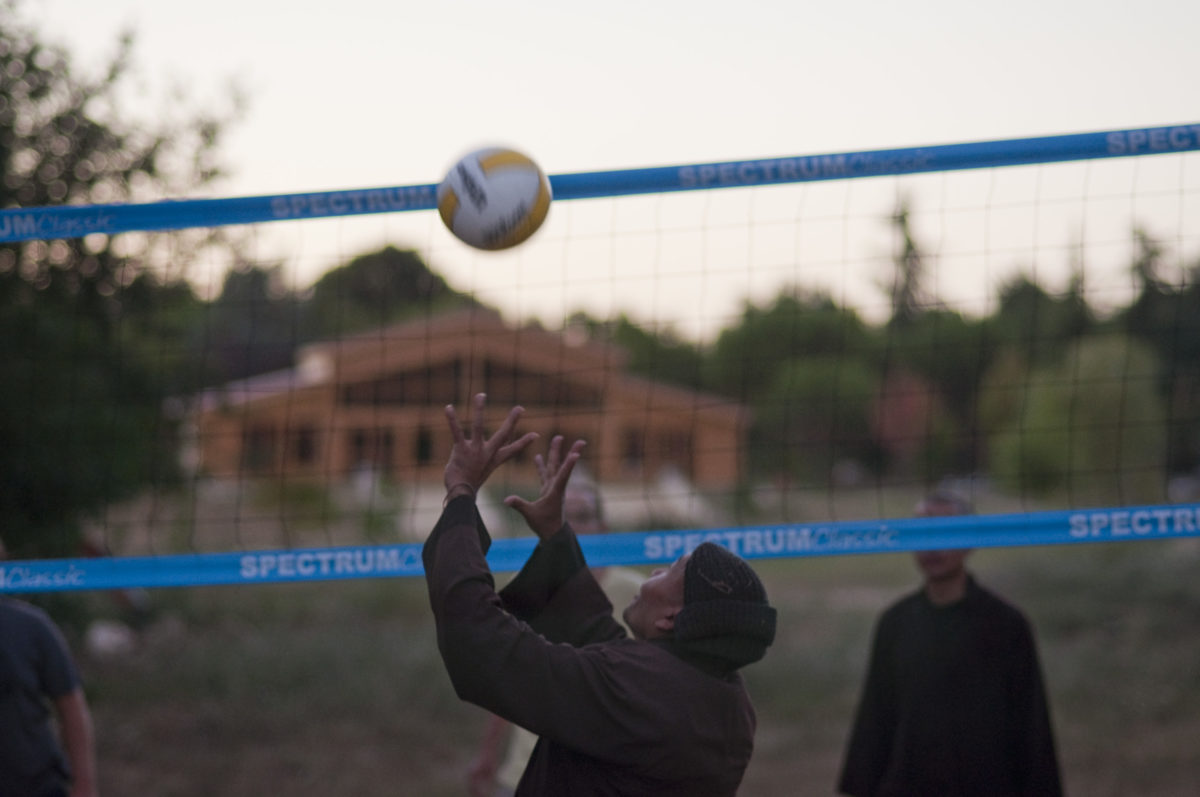 Question: Almost all of the monastics at Magnolia Grove were ordained in Prajna. They've come to a new country and a new culture; how are they doing?
Sister Boi Nghiem: I feel they are quite happy. I see that our brothers and sisters adjust to this environment quite well. Since we don't have too many guests yet, the brothers and sisters take this time to practice, looking deeply and taking care of themselves. At first, there were some times of struggle with the language, but we are encouraging our brothers and our sisters to please learn English as much as they can. It's not only for the benefit of Magnolia Grove Monastery, but in the future, it will benefit other centers as well.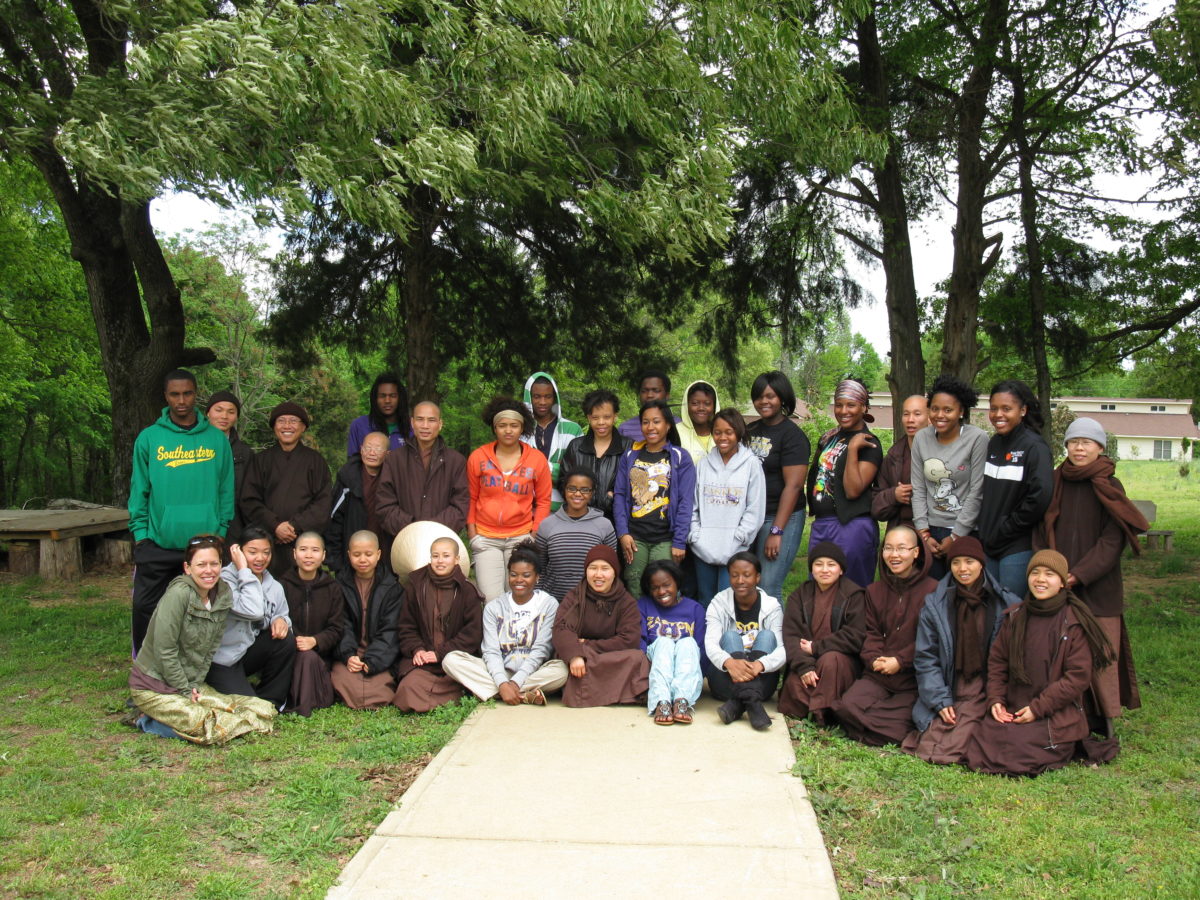 Question: Is there anything else you'd like to share with people reading the Mindfulness Bell?
Sister Boi Nghiem: From time to time, during the day, ask yourself, "What am I grateful for?" Or, "What conditions of happiness do I have right now?" Don't just ask this question when you feel sad or depressed, but also ask this question when you are happy and in a joyful spirit. For myself, it really makes my practice more joyful, I feel happier, and I feel there is this lightness in my heart.
Seeing all these things happening in the world—like the protests in Libya and Egypt—they're going through a lot, fighting for their own freedom. Here in America, we have this freedom. The most important thing is the inner freedom we have. It's important that we cultivate this inner freedom—free from hatred, enmity, afflictions. When a situation comes and we react, we are the final condition that determines if it will be beautiful or not. If someone comes to us and says unkind words, and we react with anger, then it is our fault. But if someone comes to us and says unkind words and we react with peace, gentleness, and love, then we make the situation manifest beautifully.
Please consider your breathing as your best friend, as someone always by your side helping you to overcome difficulties and cultivate that happiness. See your breathing as a Buddha helping you, as someone that you truly love. It's amazing how much your breathing can help you. It's priceless. It does not water the seed of anger. It does not water the seeds of jealousy or irritation. It's very faithful to you, but how faithful are you to your breathing?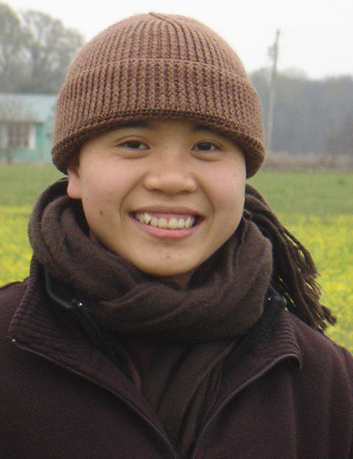 To learn more about Magnolia Grove Monastery, visit www.magnoliagrovemonastery.org. Thay and the Plum Village delegation will lead a mindfulness retreat at Magnolia Grove, September 28 -October 2, 2011.