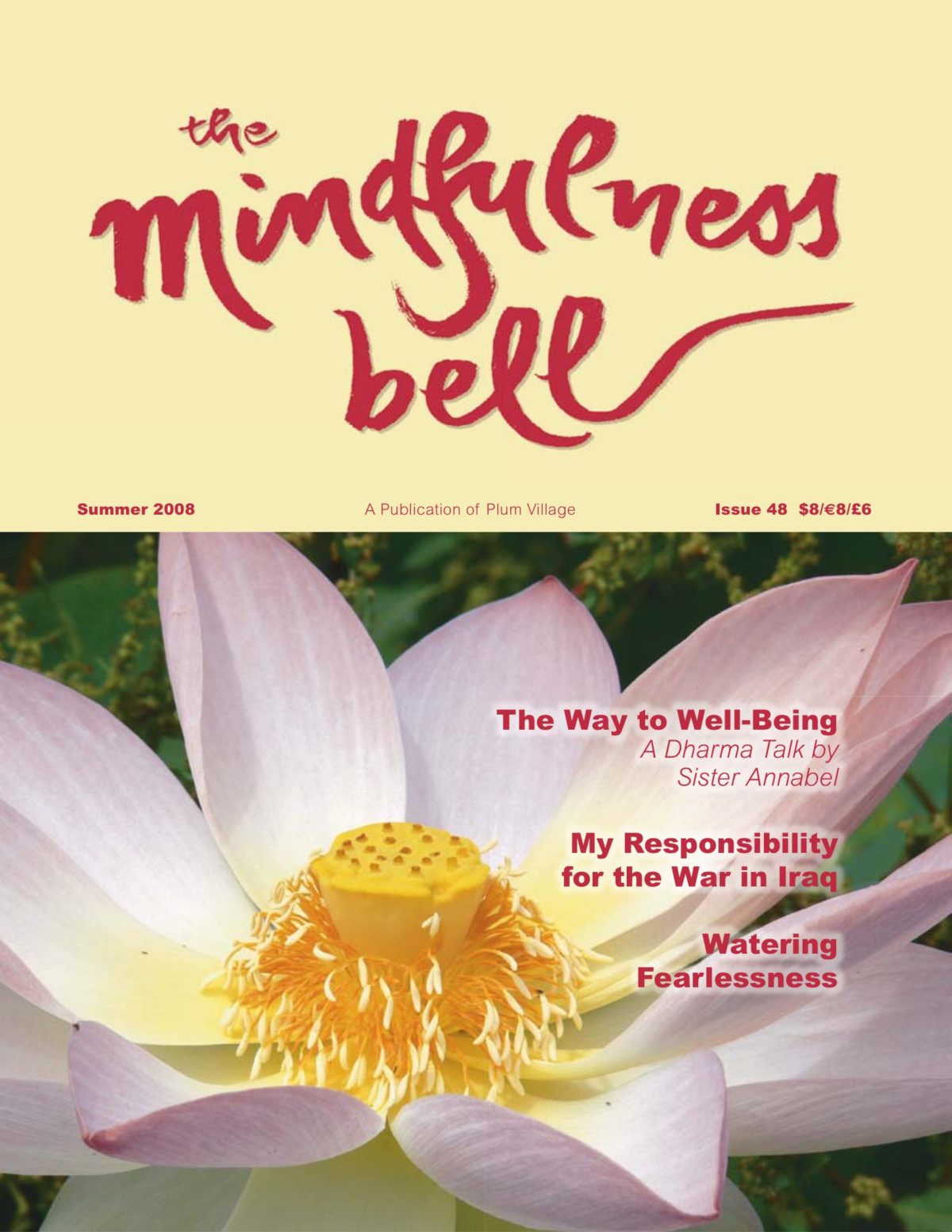 Dear Friends,
The Mindfulness Bell is in the process of transformation! A group of monastic and lay practitioners is looking deeply at possible new directions for our beloved publication. This is a work in progress, and there are many possibilities for the future, including a new Internet presence.
To realize the full potential of this transformation of the Mindfulness Bell, we ask for your help.
Please consider renewing your subscription to the magazine, or offering it to a fellow practitioner or friend as a gift.
Have your local Sangha consider subscribing as a group, and display different issues during regular gatherings.
Share about the MB with other Sangha practitioners in your local community.
Donate to support the MB transformation.
Volunteer to help with the MB transformation as an editor, assignment writer, illustrator, web designer, web programmer, or web administrator. Please contact Brother Phap Dung (phapdung@dpmail.net) if you're interested in volunteering.
Contribute writings, photographs, poetry, drawings, cartoons, etc., about your practice and inspirations. See our submission guidelines.
Over the long term, our intention is to create a website that will provide greater nourishment and networking for local Sanghas and practitioners all over the world. As we take time to re-vision, the current issue of the MB will not be available in its full form online. Past issues will still be available.
If you are a prisoner or someone working with prisoners, please contact Br. Phap Ho at Deer Park Monastery, 2499 Melru Lane, Escondido CA 92026, for information regarding free subscriptions for prisoners.
Thank you for your practice and for your trust in our community. We hope that your heart continues to grow every day and that the insights you have will bring you happiness and peace.
Thank you,
Brother Phap Dung
Abbot of Deer Park Monastery