Blue Cliff Monastery: The First Steps
Our new monastery does have cliffs in the mountains nearby but they are not blue, they are white. We like to practice sitting meditation there as we watch the sun rise or set. These mountains are very old, the oldest in the U.S. They are covered in dwarf trees so that being on the mountain is like being in a natural bonsai park.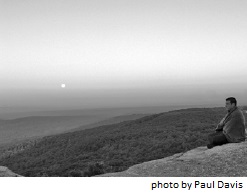 When we first arrived at Blue Cliff Monastery, which is a former hotel, on April 30, 2007, a strong gust of wind blew down the hotel sign. Some people said that they saw a rainbow cloud. At that time Thay was in Vietnam and said that Blue Cliff Monastery will be a warm and welcoming place.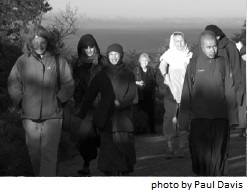 After we arrived it took us a month to clean up enough to be able to offer an open house for our neighbours and members of local sanghas nearby. The next day we celebrated the Buddha's birthday and 80 people bathed the baby Buddha. Our non-Buddhist neighbours also bathed the Buddha with great respect.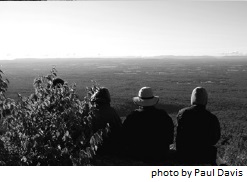 At the end of June we offered a retreat for OI members. There were eighty-five participants. Some of them said that it was the best retreat they had ever attended. When people were asked what aspect they enjoyed the most, some said that it was the mindful working. Every day we had forty-five minutes to work together in the kitchen or in the garden. It was a time when we felt together as a four-fold sangha.
The family retreat that followed was less well attended. However the children and teens outnumbered the adults by almost two to one, which was auspicious for the future. The teen program was particularly successful; they took charge of all pot washing and cleaning up after meals. At first the monks and nuns said that they wanted to divide the teens into three teams: one for each meal. However the teens wanted to help each other and have everyone work together at every meal. The result was that the teens were able to live as a family and support new teenagers as they arrived.

We are lucky to have the full support of our Town Manager (mayor). This has been a great help to us in our seeking permission to build a new meditation hall and a hut for Thay. Many local people say that they like the change of a hotel into a monastery. They feel that it supports their spiritual path, even though they belong to the Jewish or Christian tradition. They are happy that we are planting more trees to add to the large ancient pines that are like Dharma protectors for the monastery. They are happy to see the outdoor swimming pool area become a vegetable garden and the indoor pool area become a dining room.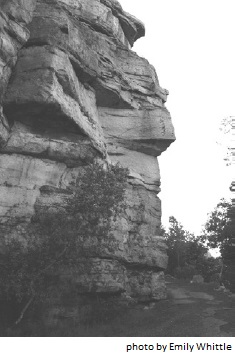 The brothers and sisters of Blue Cliff are grateful to our sisters and brothers who have come to Blue Cliff from Plum Village since we arrived here to lend support. We are also grateful to brothers and sisters from Deer Park who came to help us for the two initial weeks here and the move. We are grateful to all our friends who have made financial contributions, material offerings, lent a helping hand, or responded to our wish list. Please know that we still need financial support to pay back loans, cover mortgage payments, build, and renovate.
We are now preparing for the arrival of Thay and the Plum Village delegation in August.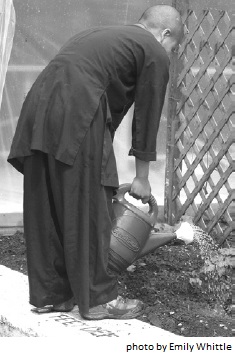 When we return after Thay's tour there will be a retreat in Blue Cliff with Thay, October 12-16. After that it will be almost time to begin the winter retreat. We hope very much to see you, dear reader, this winter, whether it is with your family during the holiday retreat (December 27-30, 2007) or for a longer stay during the winter retreat from mid-November until mid-February. The winter retreat of three months is the one extended period that monks and nuns spend together in the monastery to deepen their practice and studies. We wish that our lay friends can support us at that time and also join us for as long a time as possible in order to deepen their own practice. Thay gives teachings on a defined topic throughout the three months and these teachings are received two or three times a week by Internet.
Our friends who live nearby are welcome to join us for Days of Mindfulness 9:30 to 4:30 every Thursday and Sunday, for Thanksgiving (November 22, 2007), Christmas Eve (December 24, 2007), and New Year's Eve (December 31, 2007).
Blue Cliff Monastery
3 Hotel Road
Pine Bush NY 12566
(845) 733-5653/4959
fax: (845) 733-4300
www.bluecliffmonastery.org
— Sister Annabel, True Virtue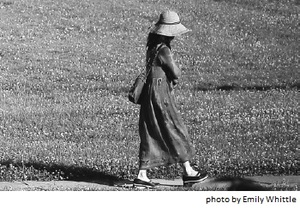 Thay to Speak at UCLA Conference on Mindfulness and Psychotherapy: Cultivating Well-Being in the Present Moment
Thich Nhat Hanh will be the keynote speaker at this conference co-sponsored by The Center for Mindfulness and Psychotherapy, Insight LA, and the University of California Los Angeles. The conference, which will be held October 5-7, 2007, is designed for psychotherapists and other health care professionals, researchers, educators, and others interested in the behavioral sciences who are seeking to be more effective in their personal and professional lives.
According to the organizers, "One important new wave of psychotherapeutic practice is nourished by wisdom from the great philosophical traditions of the East, building upon and extending the clinical experience of previous eras—psychoanalytic, cognitive/behavioral, and humanistic/existential psychology.... A key element in this new frame of reference is mindfulness, the practice of being fully present within moment-to-moment experience with acceptance. Mindfulness enhances awareness of the sensory, somatic, intuitive, and emotional elements of experience in the present moment, thus enriching psychotherapy for both therapist and patient. For the therapist, cultivation of mindfulness facilitates the free-flow of clinical creativity and engages the wisdom of the heart. It fosters the ability to listen deeply with 'beginner's mind' which enables the clinician to relate to clinical models in a new way. In turn, the client's experience of mindfulness within the therapeutic encounter opens up the possibility of moving beyond the limiting frame of self and other."
Other presenters include Tara Brach, Ph.D., Trudy Goodman, Ed.M., Jack Kornfield, Ph.D., Harriet Kimble Wrye, Ph.D., Sara Lazar, Ph.D., and Daniel J. Siegel, M.D. For information go to uclaextension.edu/mindfulness or call (310) 825-9971 or (818) 784-7006.
Join the Car-Free Day Movement
In October 2006, during a speech to UNESCO, Thich Nhat Hanh called for a global no-car day. The proposal was taken up immediately by all the monasteries. Now, a team of dedicated volunteers is working to spread the word through the Car Free Days campaign.
Deer Park Monastery announces that there is a new website. It describes ways to reduce personal carbon emissions and lower the impact on global warming. Users will f ind "fun, healthy activities that can bring more joy to your life while helping the planet."
Organizers have declared September 22 to be "World Car Free Day" and have been soliciting pledges on the website. People are encouraged to promise to try four or more car free days per month or as often as they can. "For every mile you don't drive, you save one pound of greenhouse gas from entering our atmosphere," they say.
To help spread the word, a number of posters are available to be downloaded from the website. Willing artists are needed to design additional posters as well as t-shirts, bumper stickers, mugs, screen-savers, and so. In addition, to help promote the Car Free Days to a wider audience, volunteers are needed to translate the website and posters into as many languages as possible. To help with any of these projects, contact: deerparkmonastery@ gmail.com.
Bloggers are invited to contribute to the Car Free Days community by posting ideas, experiences, questions, and solutions on the blog.
"We won't solve this problem unless each person contributes," says the Car Free Day team. "Please join us by doing your part to reduce global warming. The entire planet and future generations are counting on you."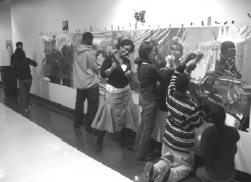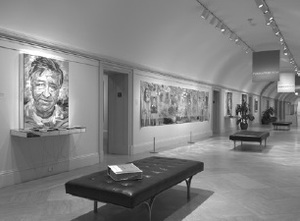 Building Community Through Art
Earlier this year artist Brett Cook developed the epic "Building Community, Making History" collaborative art project that resulted in a series of portraits, two of which are on display in the "Portraiture Now: Framing Memory" exhibition at the Smithsonian Museum/National Portrait Gallery in Washington, D.C. through January 6, 2008.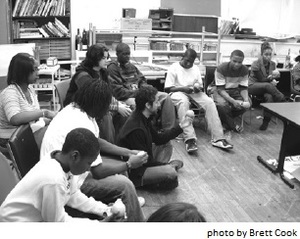 Brett Cook, a disciple of Thich Nhat Hanh's, worked with students and staff of the Duke Ellington School of the Arts and the National Portrait Gallery, leading them through a number of contemplative, educational, and creative practices. Seven workshops emphasizing portraiture allowed participants to explore their role in making history and resulted in the creation of four collaborative art works. The workshop exercises modeled the action of building community.
"By creating spaces for participants to express their individual selves in an inclusive and peaceful way," says Cook, "there is the creation of a loving community that highlights the individual's role in our collective history." For slide shows, video clips, and student reflections, visit www.brett-cook.com.