Reflections from a Social Worker in the Philippines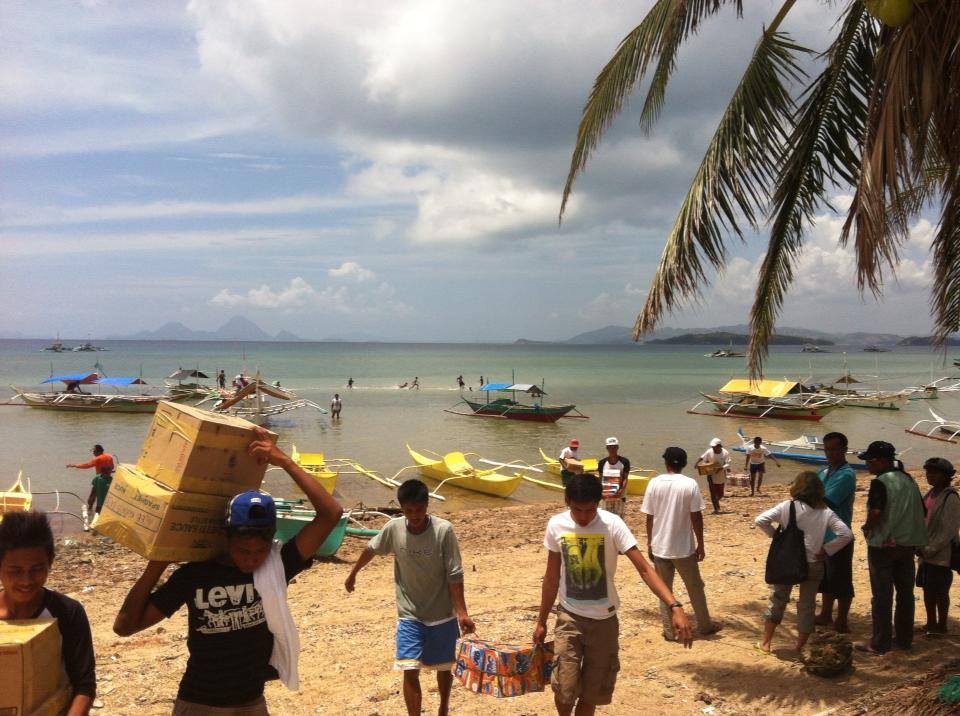 For what is my heart yearning?
In the winter of 2017, I remember holding a pen in one hand, and in the other a card with a ripe yellow mango painted on its cover. Icy rains were whirling outside the window in Toronto. The bright fruit, like a little beating heart, held warmth—it was a living connection to my homeland, halfway across the world. I prepared to write a love letter addressed to Thay.
I searched for the words to express my heart's deepest aspiration, so that I might share with my mentors, Aunty Dieu Lien and Uncle Minh, why I wished to study the Fourteen Mindfulness Trainings. Later, the lyrics of a Filipino love song hummed in my mind. Its gentle verses remind me of a metta prayer wishing people true freedom, healing, and peace:
Ikaw ang tahanan ng aking puso…
Mangangarap hanggang makakayanan…
Para makita kang malaya,
at umibig ng payapa.
Mabuhay sa mundong ito
ligtas sa takot at gulo!
Ang makita kang malaya,
ang nag-iisang panata.
Yayakapin,
mamahalin kita,
hanggang wala nang bukas.

You are the home of my heart…
For as long as I can … 
I yearn to see you free,
to see you love in peace.
To see you live in this world
safe from fear and harm!
To see you free,
is my one and only vow.
I will embrace you,
I will love you,
until there is no more tomorrow.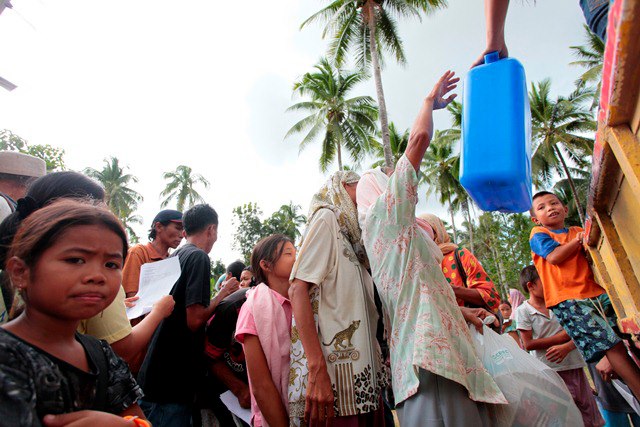 With the practice, I have come to realize that my aspiration for social justice is not mine alone. It is a beautiful gift that was transmitted to me by my parents, ancestors, teachers, friends, and countless other relations—in truth, it is a collective aspiration. I was born and raised Catholic in Manila, and I belong to a Chinese-Filipino family. My parents opened my eyes to the realities of poverty in our country. With enthusiasm they encouraged me to do my own small part, however I could, for social transformation.
After graduating from college, I joined a local nonprofit organization inspired by St. Francis of Assisi's life of service to the poor. My colleagues and I were tasked with serving in rural villages as social workers. Imagine the tremendous joy I had years later when I found Thay's book, Fragrant Palm Leaves. Reading Thay's journals from the 1960s, I was deeply moved to find the lives of Filipino social workers so clearly reflected in the lives of his students from the School of Youth for Social Service—building huts and schools, teaching children in the countryside, curing the sick, and calling for an end to armed violence. Thay and his students lived in Vietnam's self-help villages with the same brilliant aspiration shared by many in my country: a longing to see our people free to live in peace, safe from fear and harm!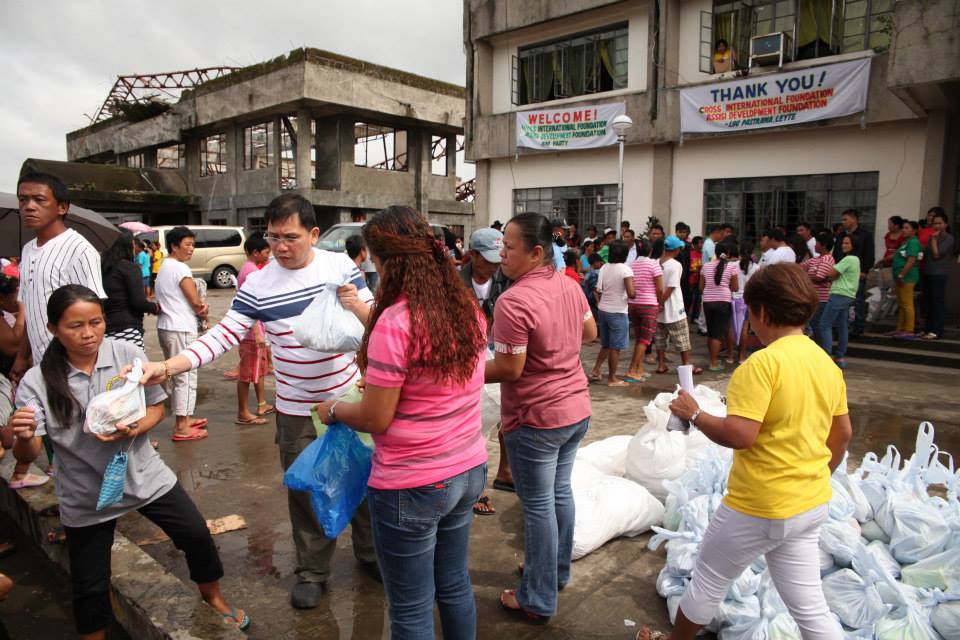 Action and Stillness
On November 8, 2013, the strongest storm in recorded history, Super Typhoon Haiyan, ravaged the Philippines. My colleagues and I were quickly deployed for emergency response, along with countless other aid workers. It was a war zone. Towns were blasted by bombs of wind and storm surges. We lost over 10,000 human lives, and mass graves were dug in every town. We worked for many months, and yet five years later, houses and villages are still struggling to be rebuilt today. Haiyan was my first encounter with such catastrophic destruction. It was also the beginning of my search for a spiritual practice to guide me on this path of work. How does one help transform such an ocean of suffering without drowning and losing herself?
Shortly after this, I pursued graduate studies in Canada. Being physically distanced from the battlefield gave me the space to rest and regain my breath. While taking courses and working at the university, I pored through Thay's books. I began sitting with the Waves and Water Sangha in Vancouver. I plunged into a season of climate justice activism overseas, while trying hard to make sense of the devastating violence in the Philippines.
I remember receiving news before Sangha practice one evening in April 2016. Drought in the Southern Philippines drove desperate farmers to protest for rice rations. They were not fed but instead met gunfire from the police. I knew friends who were hurt. As I sat with my grief, Thay's words kept ringing in my mind like a large gong: "When bombs begin to fall on people, you cannot stay in the meditation hall all of the time." I wanted to jump off of my cushion to do something, but I was so far away, and alone I felt paralyzed. I realized that this koan on action and stillness, on speaking out and silence, is one I hold deep within myself and try to understand in this lifetime.
Present with Suffering and Happiness
I moved to Toronto with my husband in 2016. Today we enjoy practicing with dear friends from the True Peace Toronto Sangha and the Viet Wake Up Toronto Sangha. With other aspirants in the Order of Interbeing, I learned about the Fourteen Mindfulness Trainings. The Fourth Training, Awareness of Suffering, speaks most directly to me. Social workers at the frontlines are often in direct contact with unbearable suffering; however, Thay reminds us that it is not enough to suffer.
Nourishing a daily practice has taught me to slow my mind and body down after many years of running—running propelled by compassion, and also by fury and sorrow. Activism and disaster responses are often driven by adrenaline rushes and the habit energies of urgency, anger, and panic. With the practice, I am learning to move in mindfulness, to breathe a sense of calm and care into my actions. I am learning to touch stillness, to taste sweet silence even for a moment on the busiest of days. To enjoy stopping to rest. To touch the solid earth beneath my feet and the vast sky overhead. And in difficult moments, when we come face to face with tragic realities, I am learning that my breath also helps me to embrace both my grief and my joy. With a soft smile and tears running down my face, I can sit with my sense of hopelessness—only to find that my love is always stronger than my despair.
Each time I to travel to remote villages in the Philippines for fieldwork now, I remember to breathe mindfully wherever I go. I enjoy taking slow mindful walks down the small streets. Without hurrying to accomplish any task right away, I take the time to understand people's everyday lives. To be truly present with them, and to listen deeply to their stories of survival with a heart of mindfulness. I expand my awareness beyond the quick task of providing relief goofs. Instead I also practice paying close attention to the roots of suffering in these vulnerable communities. Farmers toil on land they do not own for small amounts of cash. Fishers are out at sea on their small boats while ships scrape the ocean floor bare. Their villages are also on the path of intensifying storms unleashed by climate change.
Amidst such daily difficulties, I also see that people are cooking and singing, caring for their babies and their elders. I see that while they work hard to make a living, they also light candles and offer prayers to care for their dead. When I arrived in one village, a storm had just passed. Most of their rice fields were destroyed. I expected only despair, yet in every hut where I was welcomed, the table was abundant with the best of what people could share. Truly humbled, I smiled and slowly enjoyed every bite so as to be worthy to receive such goodness. To suffer is not enough for disaster victims either. Their generosity, hopes, and happiness are truly alive, just as mine are!
The Fourth Training reminds me that my own suffering and happiness are not separate from what is happening in my society. And a strong desire is born in me to practice diligently so that my heart may be at deep peace on this path of service. On days I feel tired, and when apathy is an easier path to take, I take refuge in the practice. I recall the story of Thay and his students who rebuilt villages, over and over again, even after air raids repeatedly destroyed their efforts. I bow deeply. I believe that inexhaustible compassion is offered to all of us on this beautiful bodhisattva path.
For what is my heart yearning?
"Ikaw ang tahanan ng aking puso…" (You are the home of my heart…)
In a Christmas mass my family and I attended in Manila last December, the priest reminded us that tahanan is a beautiful Filipino word for home. The root word, tahan, means to soothe, to comfort, and it is often expressed as a lullaby hushing a crying child to sleep. Tahanan is the place where one is comforted from suffering in this loving way. I yearn for a home where everyone can take shelter from storms, armed violence, inequality, and suffering.
The practice has taught me how I can find my home to rest in: with my husband and my family, our ancestors, our cultural roots and spiritual traditions, the global Sangha, Thay, and the tahanan in me. It is in finding the true home in myself and in one another that I know each of us can heal and continue on. To build huts, rebuild villages, grow food gardens, teach children, cure the sick, remember the dead, reclaim sanctuaries, and honour one another. Thay and the Order of Interbeing have shown us that with the refuge offered by our joyful and steadfast practice, together we can also offer one another a home to take shelter from the storms gathering outside.