By Beth Howard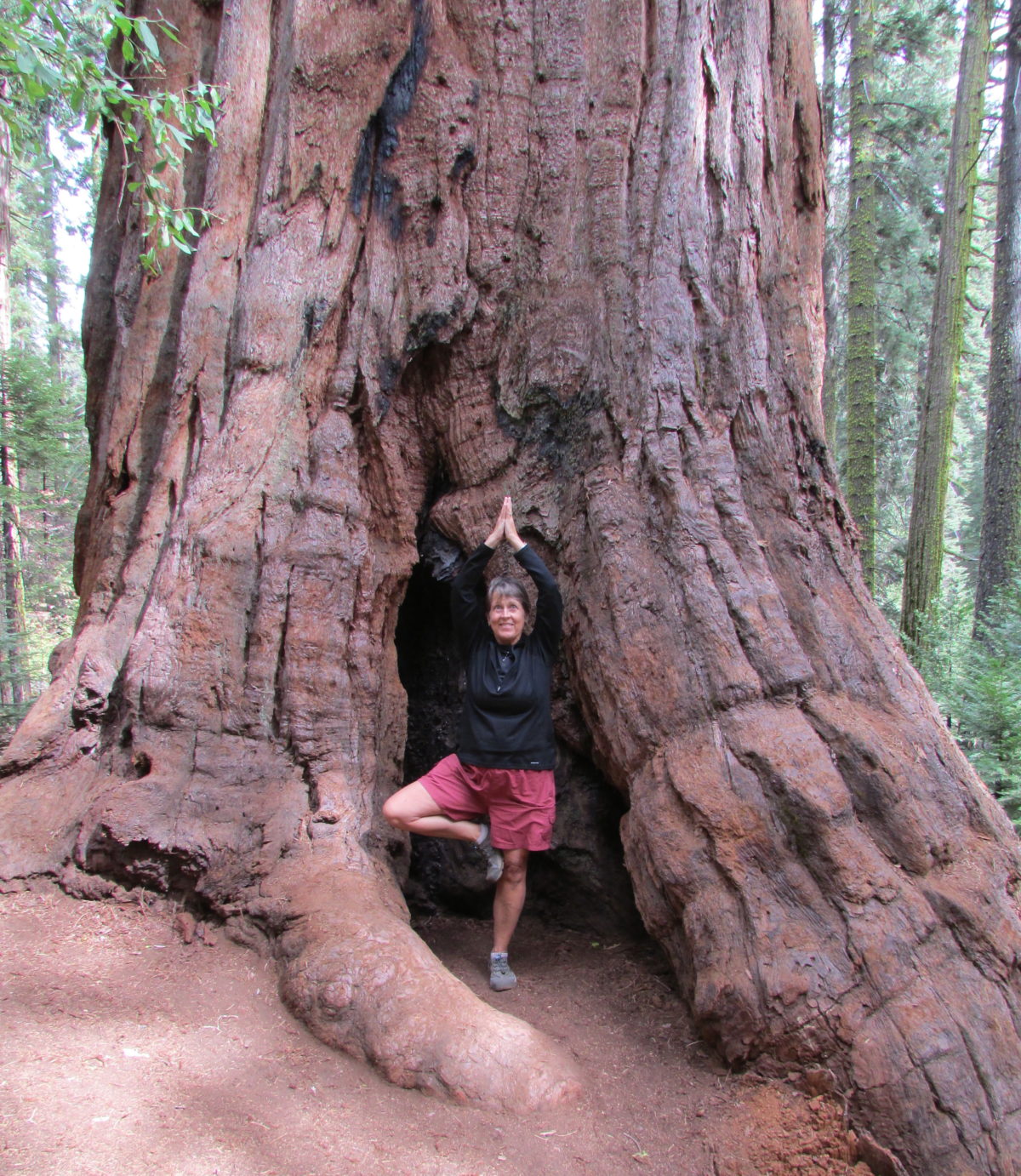 "True peace is always possible," writes Thich Nhat Hanh in the opening sentence of his book, Creating True Peace. His words have been both a guide and an anchor for me through our sons' multiple deployments to the wars in Iraq and Afghanistan. Thay continues, "Practicing peace, especially in times of war, requires courage."
On September 11, 2001, my husband Paul was driving our son, Andy, to Central High School in Cheyenne, Wyoming, when they heard on the car radio that the Twin Towers of the World Trade Center in New York City had been struck by planes. In that instant, Andy, a sixteen-year-old junior in high school, made a silent promise to himself that if the country went to war, he would join the Marines after graduation. He did not tell anyone.
On October 7, 2001, the United States of America invaded Afghanistan.
In the summer of 2002, I went to my first retreat with Thay at the Rocky Mountain Shambhala Center in Colorado. Upon hearing the teachings and witnessing Thay's gentle presence, I felt deep in my heart that this was a true path of peace and that this practice offered the best possibility for peace on Earth. I received the Five Mindfulness Trainings and the Dharma name "Living Dharma of the Heart."
On March 20, 2003, the US invaded Iraq and in May, Andy graduated from high school, honoring his promise to join the Marines. He left for boot camp in the fall, expecting to deploy to war, but the Marines had a different plan. He was trained in supply and sent to Iwakuni, Japan. After a year, Andy completed training in security, joined the Marine Security Guard, and served in US embassies and consulates in Russia, Tajikistan, and Saudi Arabia.
Before he left for boot camp, I gave Andy a small family photo, writing these Plum Village song lyrics on the back:
No coming, no going,
No after, no before.
I hold you close to me,
I release you to be so free,
Because I am in you and you are in me,
Because I am in you and you are in me.
In August, I attended a retreat with Thay in Estes Park, Colorado. I signed up for a consultation with Sister Anna, and just before it ended, I told her that my son had joined the Marines. I began to cry and could not stop. She sat quietly with me, breathing. She reached out and touched my hand. She said, "It is hard for mothers. It was hard for my mother when I left California to be with my teacher in Plum Village, but I had to go. Your son loves his country like I love my teacher. He had to go." Her words lightened my heart. Sister Anna suggested that I look at my own fear of death and recommended using the meditations in Thay's book The Blooming of a Lotus.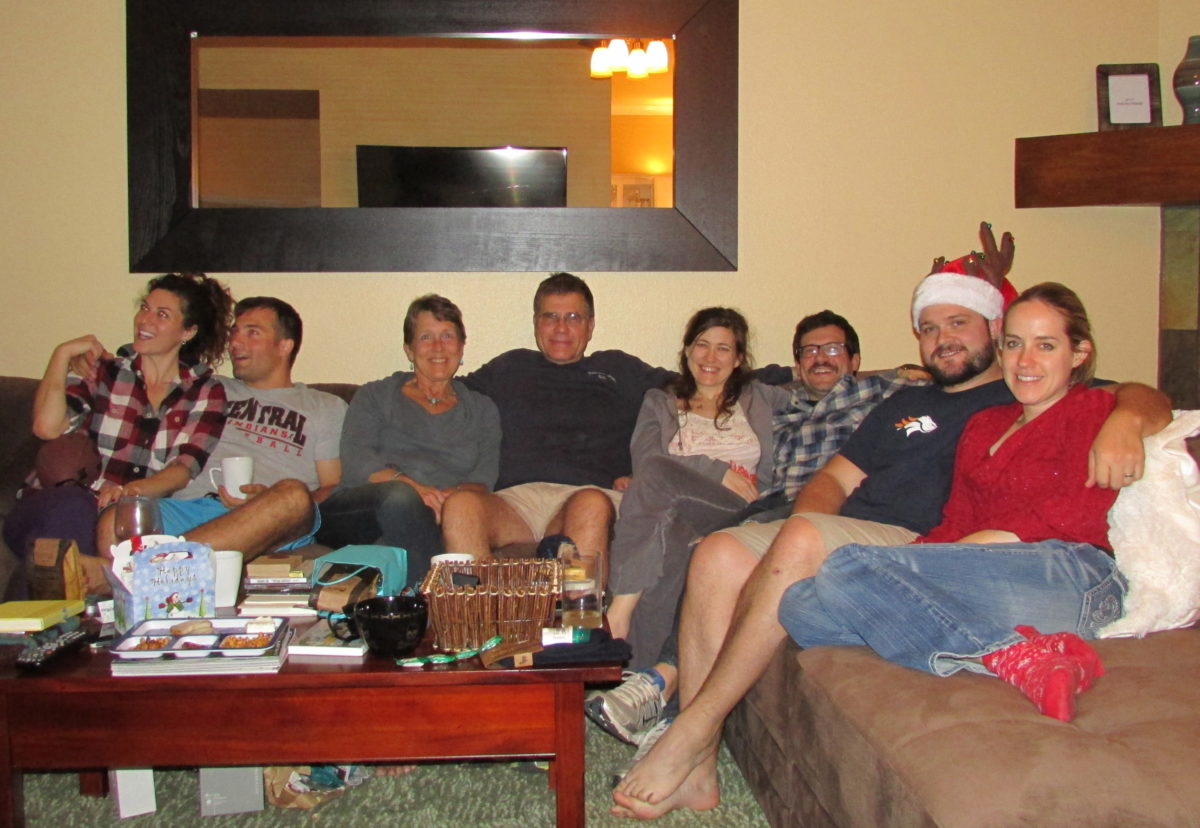 I retook the Five Mindfulness Trainings, requesting a new name in line with my aspiration to work for peace, and received the Dharma name "Peaceful Source of the Heart." Before leaving the retreat, I found a flier for Peaceful Heart Sangha in Fort Collins, Colorado. It was my first Sangha and became my true refuge.
In 2005, after finishing his sophomore year of college, Andy's twin brother, Peter, joined the army during the deadliest time of the Iraq War. Peter wrote in a letter to family, "I began weighing my own life, as blessed as it has been; and it seems there is something missing when there are soldiers fighting for a way of life that has not benefitted them nearly as much as it has me." He thought he should take a turn.
I knew my sons went through rigorous training for war, and I began to ask myself how I might train and strengthen my practice of peace. Deep in my heart, I knew that if my sons were to die at war, I could not live with myself if I was not working for peace. I began to write for peace and to study writing practice with Natalie Goldberg in Taos, New Mexico.
At my next retreat with Thay, I had a consultation with Brother Phap Don. I asked, "How might I best support my sons in the military?" He recommended writing to them in order to nourish my practice and to share it with them. He said, "How lucky your sons are to have a mother who practices." I knew how lucky I was to have such fine sons.
In 2006, Peter deployed to Iraq for a year. Many mornings, I woke up in tears, hearing another dead soldier story on National Public Radio. The newspapers and magazines were filled with the photos of dead "troops," photos looking exactly like the ones of our sons on the piano in the living room. I began to withdraw from media consumption and to increase the time spent practicing mindful breathing, mindful walking, and seated meditation. I drove forty-five miles to attend Sangha and begin studying with an OI aspirant group.
In August 2007, I again joined Thay and the Sangha on retreat in Estes Park. I met Dharma teacher Rowan Conrad, who agreed to mentor me as an OI aspirant. During the next two years, he would give me much support and advice, but I especially remember what he wrote to me in August 2008: "I would like to see you create space in your life," repeating "space in your life" two more times, so I might really take it in. Shortly thereafter, I fell off a deck while trimming a tree and fractured my back. My first email was to Rowan. In the subject line, I wrote, "Creating space … the hard way."
Peter returned from Iraq, a decorated, wounded combat veteran. After completing his three years of service, he was discharged and returned to college.
In 2008, Andy reenlisted in the Marines, choosing to train for a job in counterintelligence, beginning his journey towards war.
In August 2009, I returned to Estes Park to attend the "One Buddha Is Not Enough" retreat. Thay was in the hospital on the East Coast, receiving treatment, but he sent us a letter. It felt like Thay was with us. We could feel how Thay lives IN the Sangha. I was ordained into the Order of Interbeing on my birthday and was gifted the Dharma name "True Land of Mindfulness."
In the fall, after seven years in the Marines, Andy deployed to Afghanistan for a seven-month tour of duty. We started a Sangha in Cheyenne called Mindful Monday Meditation. I now take refuge in both the local Sangha and the OI and aspirant group in Colorado.
In 2011, I again went on retreat with Thay in Estes Park, and Andy deployed to Afghanistan for his second tour of duty. It is difficult to feel progress as a peacemaker when the war never ends, but I am nurtured by our growing Mindful Monday Sangha and by the genuine seeds of love, peace, and joy that are watered there. The Sangha provides clear evidence that there is true peace in the world, even though there is still war. One does not cancel out the other, but it is my deepest aspiration that peace shall prevail.
In 2013, I attended a retreat with Thay at Magnolia Grove Monastery in Mississippi. Over and over, I return to practice peace and my son returns to war.
In April 2014, Andy deployed to Afghanistan for his third seven-month tour of duty, our family's fourth deployment to war. While on retreat in February, I had a consultation with Dharma teacher Al Lingo. He advised, "You must continue to live your life. Though you may move forward with fear and trembling, THAT is a dignified posture."
Thay wrote, "I am offering this … to help us realize that violence is not inevitable. Peace is there for us in every moment. It is our choice."
Beth Howard, True Land of Mindfulness, is a writer and peacemaker living with her husband, Paul, in Cheyenne, Wyoming. She practices with Mindful Monday Meditation in Cheyenne and with the OI and aspirant group in Colorado. Her son, Peter, is married and completing his third year of law school. Andy is engaged and planning to marry in March 2015. Her oldest son, Sam, is a musician in Portland, Oregon.