A Collective Aspiration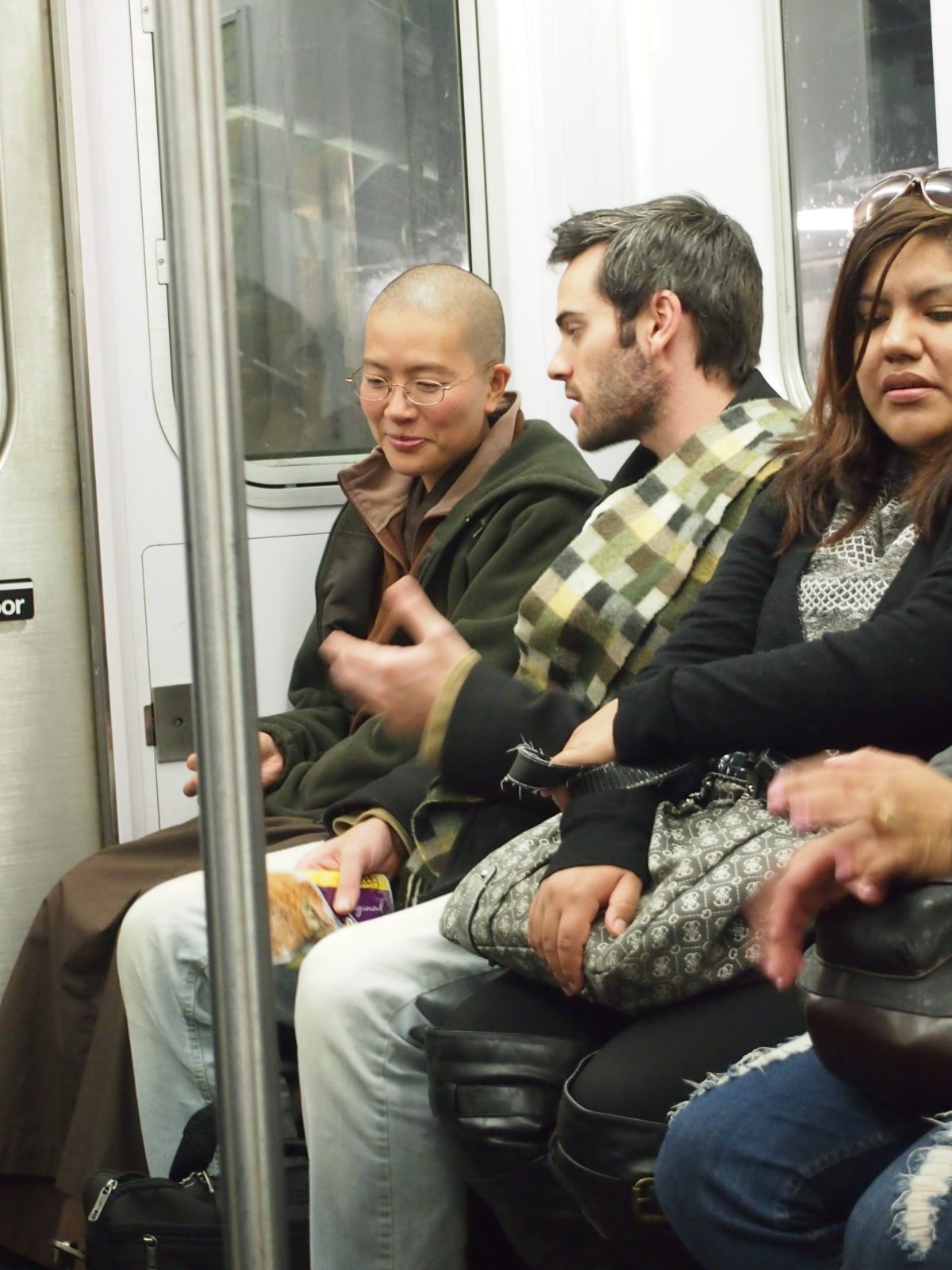 In May 2008, Phap Thanh, Phap Ho, Phap Xa and I went to see Thay in Hanoi before flying back to the United States. From the time we arrived until the moment we walked out the door, Thay discussed just one thing: how we can find ways to share the practice with young people? I was living in Deer Park at the time, and there were plenty of young people coming and going. We hosted college retreats, and even a group of college students who came to stay for two weeks. What Thay wanted to begin was an international movement for young people.
Back in Plum Village that summer, Thay continued to press the issue. Phap Linh and Hien Nghiem, only recently ordained as novices, received the full momentum of Thay's message, and soon, along with many other young monastics and lay friends, they were mounting a website, making films, and finding new ways to reach the youth. At one point, Phap Linh called and asked if I wanted to be the main contact for Wake Up in the States. The program was already present in Thay and Sister Chan Khong's School for Youth and Social Service in Vietnam, and it was continuing in the youth retreats in Plum Village. A movement was taking form.
It became clear to me that this was not just about sharing the practice of mindfulness with young people; that would make it seem like I had everything sorted out already, and I just needed to pass the wisdom on to them. Wake Up is about finding the answers together. Our ecological communities, our diversity, our aspirations, and our confusion form a common base of happiness and suffering, and these issues are in no way settled once and for all.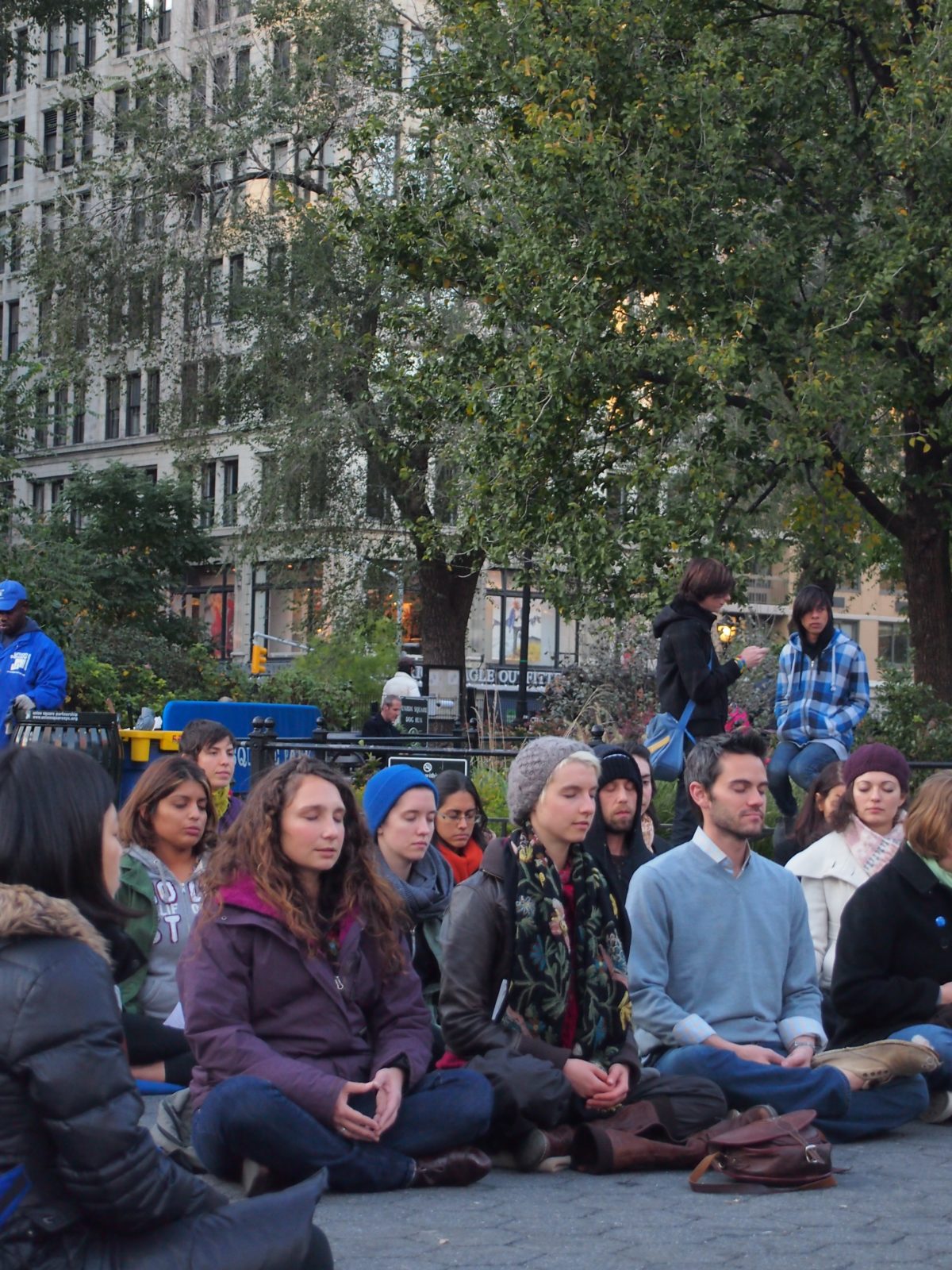 Refuge in Harmony
The spirit of Wake Up is a collective aspiration to figure things out together, in our own minds and bodies, as best we can from moment to moment. This means coming back to our breath in times of stress and taking refuge in each other's insights, even when we're convinced our idea is best. It's about waking up to the presence and aspirations of our brothers and sisters, even when we disagree with them, and finding harmony amidst our myriad strands of culture, race, gender, and class.
Wake Up tours are specifically tailored to meet the physical, emotional, and financial needs of young people. Using the spaces that are graciously offered to us, we sum up the basics of the Plum Village tradition for young people. We keep the talks short and the practice simple. We sit, breathe, walk, eat, relax, listen deeply, and speak with mindfulness and love. Every two-hour session has a period for "down time," when the monastics and young lay practitioners can get to know the first-timers and connect emotionally with them. Also, we try to remove financial obstacles by making everything low-key, from traveling in a van packed with monastics to sleeping on Sangha members' floors. As always, much depends on the generosity of more mature practitioners who give from the heart.
In 2010, we initiated two Wake Up tours—the first in the United Kingdom and the second in my homeland, the United States. Seven monastics went to the UK in the spring, while eleven of us made it through the northeastern U.S. tour last fall. Thay advises us to go as a river when we travel. Though that has meant, at times, coursing along two or three different channels as we pass an island, the river always comes back to itself.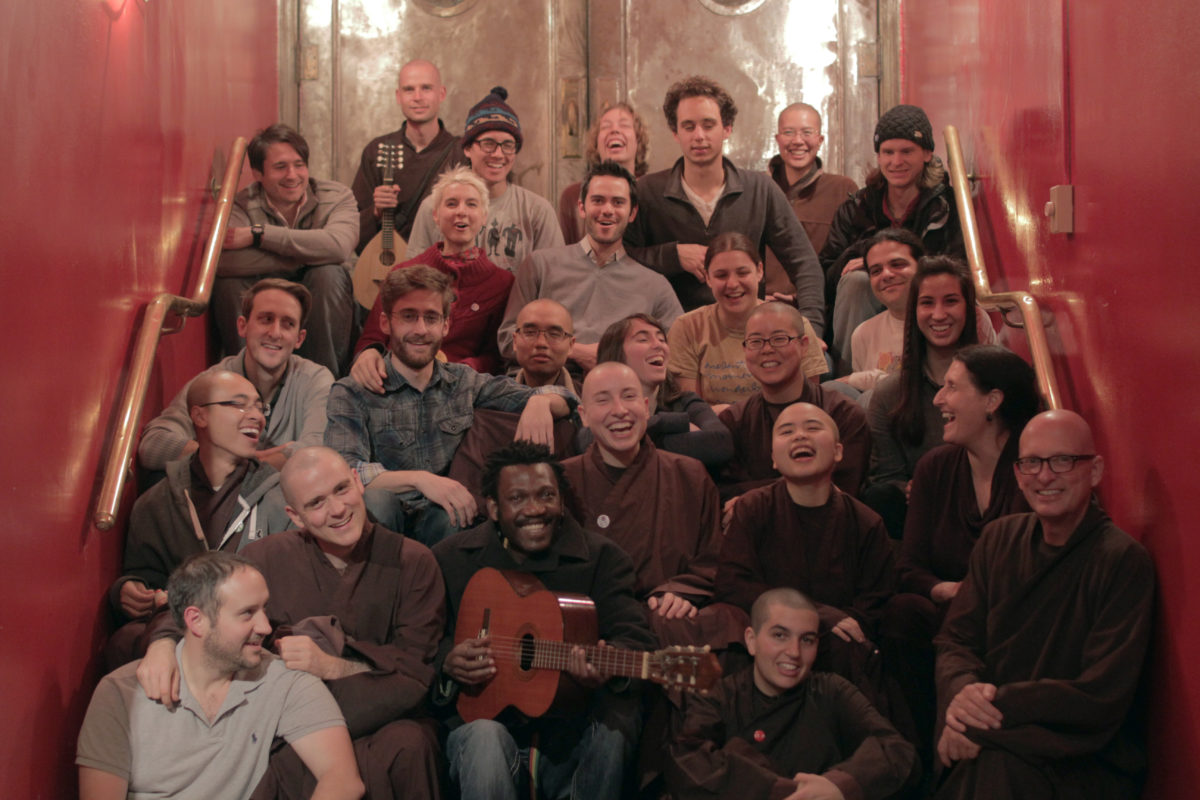 In Your Hands
These rivers will soon be coursing through your neighborhood. After this edition of the Mindfulness Bell is published, the Wake Up Tour will have flowed through California, at times in conjunction with our brothers and sisters in the Against the Stream movement (founded by friend Noah Levine, author of Dharma Punx). Some pools will swell in Italy, and five young monastics will go to the three largest cities in Spain. Brothers and sisters from the European Institute of Applied Buddhism will support a tour in the Netherlands, and plans are in the works for the first tour in Germany and the second tour in the UK this fall.
Written words can do little to put you in touch with the energy of the Wake Up movement. If you're moved by this, please check out the numerous resources we have online:
The Wake Up website: http://wkup.org, and local sites
Wake Up on Facebook (try searching by country or area)
Videos from the tours on YouTube, Vimeo, and the Wake Up website
We are still in the midst of pulling all of the resources together in a coherent way, but that is another beautiful thing about Wake Up: it's a grassroots movement and it is already in your hands. We don't even know all of what is out there, because new retreats, songs, poems, and stories are being created every day.
If you're young, start a Wake Up group at your school or at home. If you're more mature, find ways to support Wake Up morally and/or financially. You could offer a space for a Wake Up group to meet, be available and present to support Wake Up groups (but let them lead themselves!), or buy them a ticket to Plum Village or to a retreat near you.
Thank you for your love, care, and support. There is no limit to how far this can go.