ARISE – Letter to the Community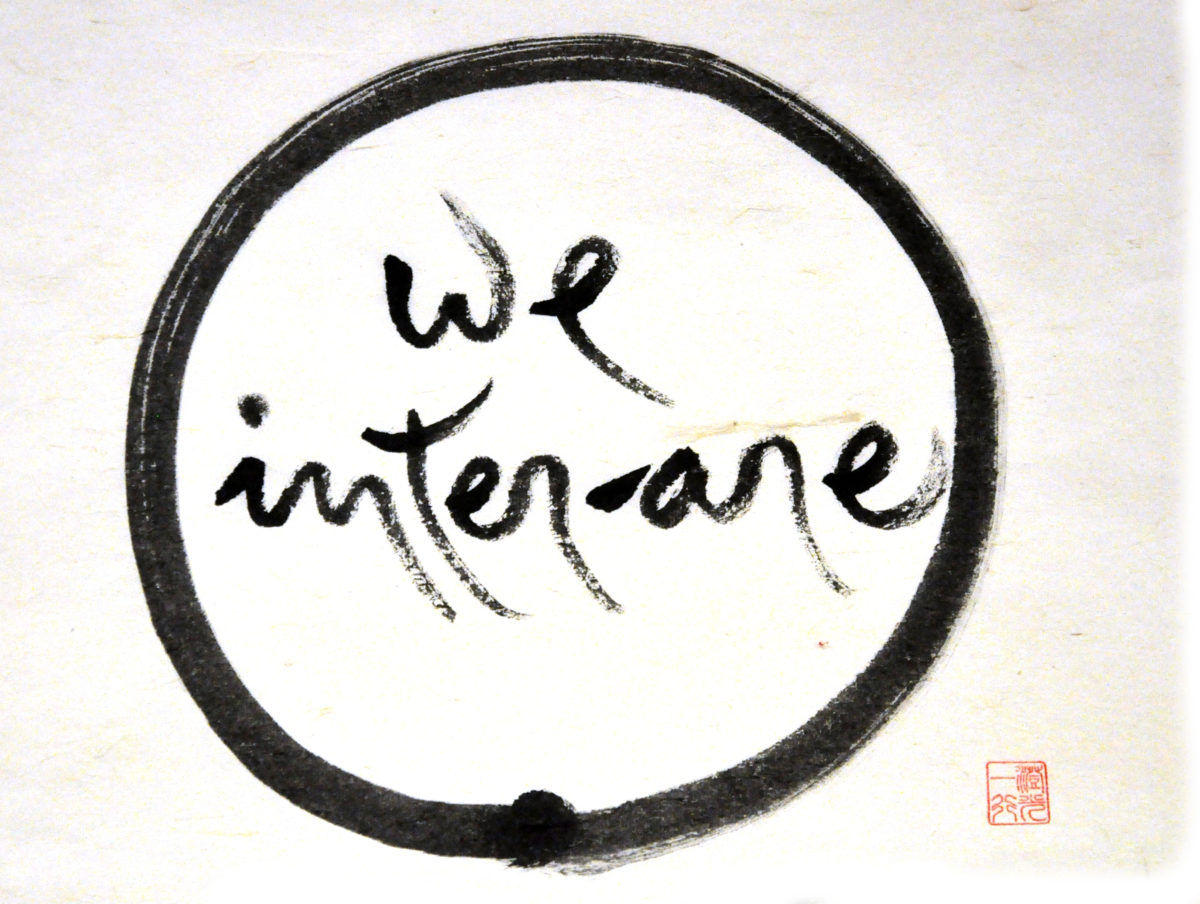 Dear Beloved Family,
What does the Plum Village community in the United States look like? The ARISE (Awakening Through Race, Intersectionality and Social Equity) Sangha surveyed the Order of Interbeing lay community in the spring of 2017 to obtain a greater understanding of the demographic composition and priorities. Of the 470 people who received the survey, 358 responded, all but a handful from the United States. This is a significant 76% response rate. The results affirm what is generally known, namely that the US mahasangha is comprised of two-thirds women (63%); most are between the ages of fifty-six and seventy-five (nearly 70%); most are of white European heritage (84%); and many are with incomes between $81,000 and $200,000 (35%).
Some other notable data follow:
11% identified as LGBTQ+
11% are under the age of 45
6.6% are of Vietnamese heritage
3% are of Latin heritage
1.3% are of African American heritage
Clearly, we have a lot of room to grow to become a more diverse and inclusive community. We want to find more ways to embrace and create safe and inclusive communities for people of color, LGBTQ+, low-income, differently-able bodied, and young people.
These results invite us to ask many questions, including:
What are our intentions and actions for creating safe and inclusive spaces?
How do we create safe, inclusive, and welcoming spaces?
What is our collective vision of a Beloved Community?
ARISE encourages participation and leadership of people of color/multi-heritage and other marginalized groups, and supports our white sisters and brothers to look deeply at race, power, and privilege.
Our Aspirations
We endeavor to:
Co-create a network within our Sangha communities for practitioners who are interested in racial justice and racial and social equity issues.
Encourage the sharing of resources and articles, teachings, and practices on racial justice and racial and social equity.
Co-create a sacred, courageous space for discussion and exchange on mindfulness and racial justice and racial and social equity issues.
Encourage diversity and inclusion in leadership within the mahasangha and Order of Interbeing leadership.
Serve as a resource for Sanghas and practice communities in the Plum Village tradition and beyond, and facilitate ARISE presentations at retreats, regular Sangha gatherings, and other events.
About Us
We are a group of practitioners committed to guiding the larger Plum Village Sangha to look deeply into the role of race and social hierarchy in our community. This includes empowering people of color to connect with the practice and facilitate healing where they are, or in dedicated safe spaces. This means providing the teaching resources and financial support needed to make it possible.
In order to gather these necessary resources, ARISE partnered with the Thich Nhat Hanh Foundation for Giving Tuesday, the annual holiday for charitable giving in the United States, on November 28, 2017. In just two days, hundreds of people helped raise more than $21,000 to support healing the wounds of racism through the practice of mindfulness.
These funds are ready to be distributed as grants to teachers and practitioners of color in Thay's tradition. The grant application can be found at thichnhathanhfoundation.org/grants. It is a privilege and a joy for ARISE and the Thich Nhat Hanh Foundation to offer these resources to our mahasangha, and to encourage creativity in bringing mindfulness to historically marginalized and underserved communities in the United States.
ARISE welcomes readers' thoughts and contributions to help bring our vision forward by visiting our website at arisesangha.org or emailing us at connect@arisesangha.org.
A deep bow,
ARISE
Antoinette Gonzalez, Brian BK Kimmel, Jo-Ann Rosen, John Bell, Jon Salunga, Kaira Jewel Lingo, Lyn Fine, Marisela Gomez, Adrienne Minh-Chau Le, Sister Ocean, Sister Peace, Valerie Brown, Victoria Mausisa