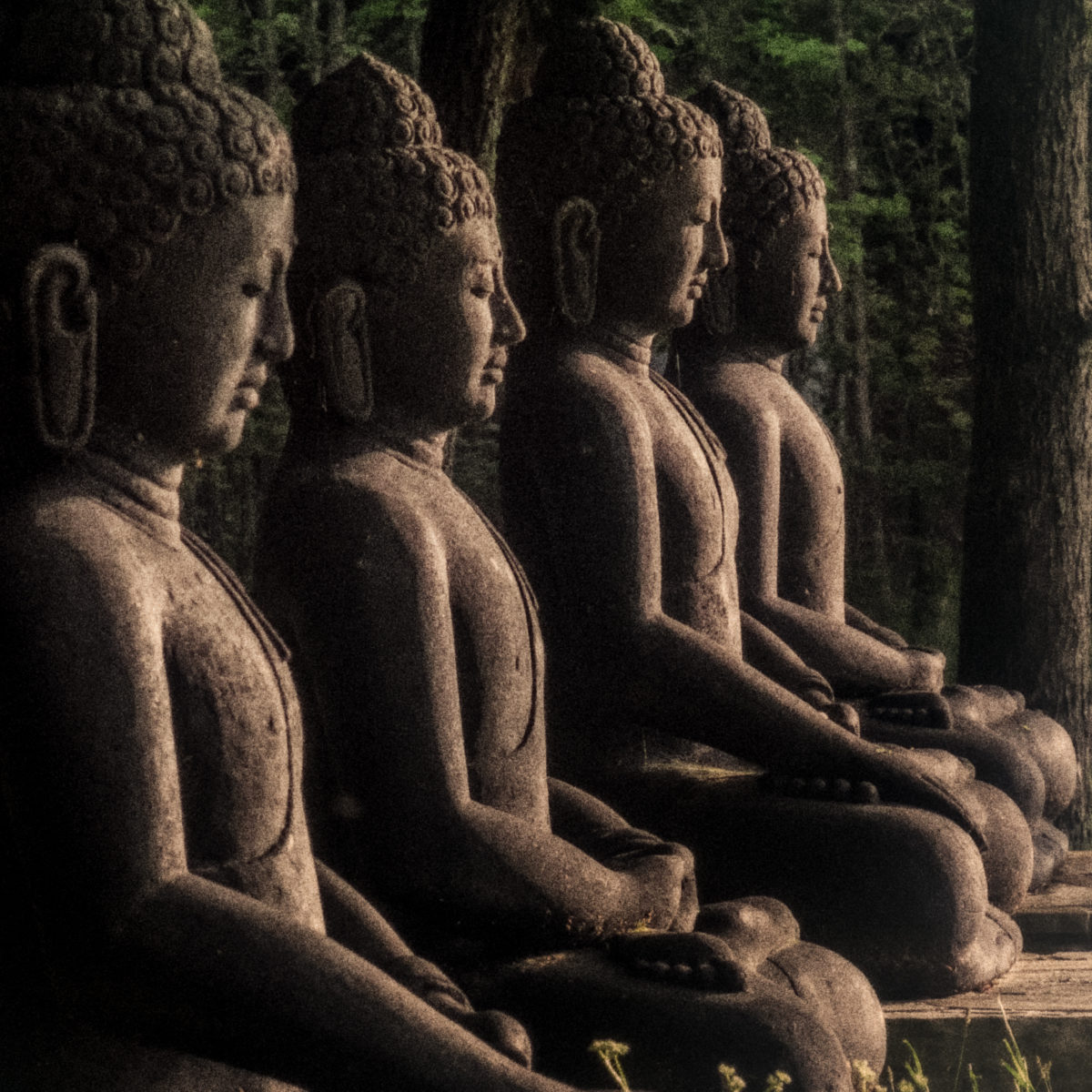 The first Earth Holders retreat was held at Deer Park Monastery this spring. What happiness it was to have 130 people come together and feel the love of our community encompassing Bodhisattva Gaia and one another. The climate issues we are encountering everywhere on our planet are a grave difficulty and also an enormous opportunity to awaken together. Plum Village practices are naturally infused with Earth Holder practices to preserve this planet for all living beings. Our community has much to offer the world in gaining stability and compassion to address the climate crisis.
At the retreat, practices were skillfully woven into earth holding. One example was a guided meditation of the Five Remembrances. When we contemplated growing old, becoming sick, dying, letting go of all we love, and that our actions are our only true possessions, it was clear to me how this long-time Buddhist practice speaks directly to the climate situation. Addressing our greed and our attachment to all we love is a powerful Dharma door for Earth Holders.
In addition to practicing together, we had workshops on Sangha building, racial equity and climate, plant-based eating, climate science, and other topics.
CONTEMPLATING RIGHT ACTION
I was asked to speak on a panel on the topic of mindful advocacy. I shared my own questions of how to determine Right Action and how to continue when we are discouraged and uncertain whether our actions will bear fruit. I shared the following story:
The Life of the Buddha, a book written by Bikkhu Nanamoli—one of the first westerners to translate original Pali source material of the Buddha—tells of the Buddha immediately after enlightenment. In this story, the Buddha faces his own doubt. He has a thought that he will not share the Dharma. He says, "If I taught the Dharma, others would not understand me and that would be wearying and troublesome for me." The text continues, "His mind favored inaction," and the Buddha "saw vexation in the telling."
I can relate to this story! There are many days I awaken to a mind that favors inaction. I get weary and find that it can be troublesome and vexing to engage in compassionate direct action to support change in our world.
Later in the story, a deva whispers in the Buddha's ear that if he does not teach, "the world will be lost, the world will be utterly lost." The Buddha takes these words to heart and begins to contemplate how he can share this subtle and refined understanding. He asks himself who does not have "too much dust in their eyes" and therefore can benefit from the teachings.
I wonder along these lines as well. Will the world be lost? How do we reach people? How can we be effective? How do we make change to preserve our precious planet? To know that even the Buddha felt this way is quite helpful when I am in doubt.
Of course the Buddha did teach the Dharma, but not without difficulties. The author explains that people were skeptical and initially did not have faith in the Buddha or his teachings. We, in the Sangha, encounter barriers as well. We meet people who don't believe in the climate crisis or who think our methods of compassion and love will not be effective.
The Earth Holder retreat was an opportunity to ask many questions together and to clarify our individual and collective Right Action. For four days we flowed as a river, nurturing and restoring our collective intent to be there for one another as well as for our precious planet. A month later, at the twenty-one-day retreat in Plum Village, with great happiness I encountered an international community ready to embrace earth holding. These retreats helped me to restore my freshness and regain confidence in our shared path.
On my own, I can become discouraged and doubt whether any action will be effective. With Sangha, I feel supported and feel that much more is possible. On my own, my single drop of water can easily evaporate, but when I am part of the river, I am able to maintain my freshness. For this reason, one of the Earth Holder Sangha focus areas is "awakening a great togetherness."
As we know, the Buddha built a great Sangha. We are his continuation. We have an opportunity to awaken together on behalf of all life. We hope you will join us. For more information, visit earthholdersangha.org.