By Leslie Rawls
One day I took on a very difficult appeal involving much suffering all around. I had designated the day a Day of Mindfulness and decided to keep it, even after I got the call asking me to review the new case. I am glad that I did, because I needed all my mindfulness to be present with the suffering.
My client and his neighbors had escalating hostilities, which led to my client—a one-armed, middle-aged man—firing a semiautomatic weapon into an apartment, killing a grandmother and wounding two young children. The victims were not the people with whom he had disagreed. As I read the witness statements, I stopped to breathe many times. Even before the shooting, there was so much pain in the relationships among the neighbors and family members. It struck me many times that even a small act of kindness might have defused the situation and avoided the ultimate tragedy that resulted. As you might expect, intoxicants played a part in the shooting.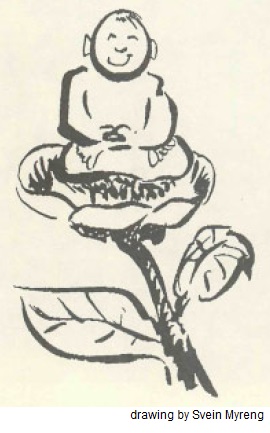 It is a tough case. Before I had received the Fourteen Precepts, I think I would have turned this case down without a second thought. Somehow, though, I feel this is one way I can be present with suffering, and offer my wholehearted practice of mindfulness.
New Order member Leslie Rawls practices law in Charlotte, North Carolina, where she also organizes local Sangha activities.