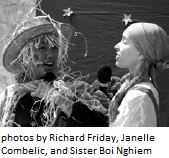 For three weeks in June, more than 800 practitioners from every corner of the globe gathered at Plum Village for the Breath of the Buddha retreat. In eighteen Dharma talks, Thich Nhat Hanh offered a brilliant and beautiful exposition of the Sutra on Mindful Breathing. Basing his talks on his recent translation of the sutra from Chinese, Thây contrasted this with the Pali version that he had used as the basis for the 21-day retreat in 1998 at St. Michael's College in Vermont.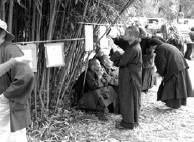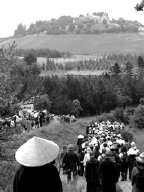 Thây greeted us enthusiastically with news about a movie project based on his book Old Path White Clouds, about the life of the Buddha. Later he told us that he has written to the president of Vietnam with plans for a return trip in 2007, plans that have now solidified (see page 46).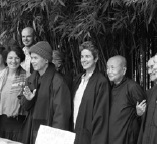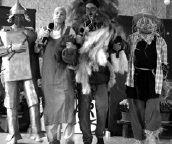 Thây gave participants an assignment—to write a letter to a suicide bomber—which occasioned many heartful discussions (see page 12). One day, in discussing this topic, Thây wrote Einstein's famous statement about non-self on the white board and asked us to copy it down.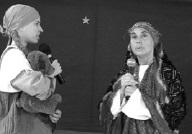 Thây spoke at length about sangha building, ending the retreat with a joyous Sangha Fair at Lower Hamlet. Dharma discussions, guided meditations, nourishing periods of noble silence, working meditation—all transmitted deep understanding and amazing wisdom.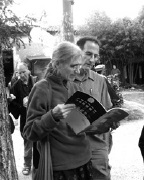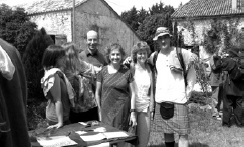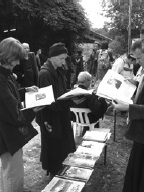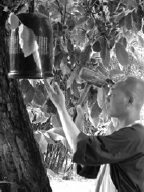 The loving hospitality of the monks, nuns, and lay residents of Plum Village nourished us so deeply. And they provided an extraordinary bit of "monastic theater," transforming an American classic into "The Wizard of Uz," complete with Dorothy in pigtails and an astonishingly wise Glenda the Good Witch.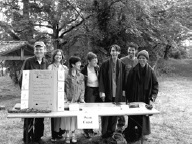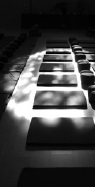 We will never be the same.
—Janelle Combelic