By Noah, Hannah, and Claudia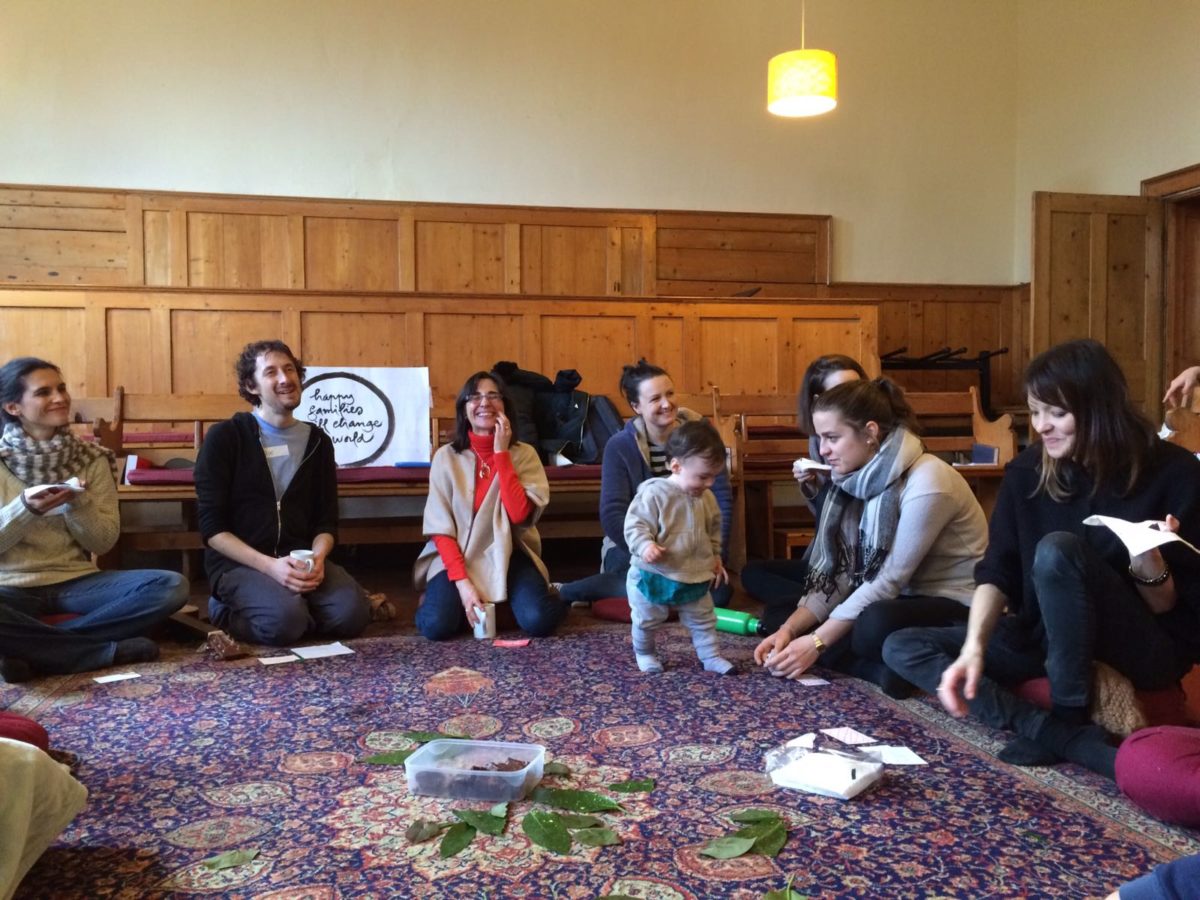 We felt magic in the air and a deep sense of peace after our last Family Sangha meeting. Something special grew through our day together. We love having toddlers and babies stay in the room as the adults meditate and share together, while the children are next door practising pebble meditation and acting out stories we invent together with yoga moves. There is a sense of timelessness and naturalness about walking together as a group of thirty, with the youngest less than six months and the oldest more than sixty years. There is something profound about adults and children passing a sharing stone around and sharing together in a circle, as equals.
It is not always easy, but we are happy to be continuing our experiment together, forming a Family Sangha that meets every couple of months for a Day of Mindfulness in London. Noah met Claudia at the Community of Interbeing retreat in 2015, where Claudia shared her aspiration for a meditation community that could include her family. Hannah and Noah realised that with the help of their home Sangha, Wake Up London, they had just enough support to try to start something new. Now it feels like we are starting to form a rich, interwoven layer of community between people of different ages who are connected to each other. At some point, we hope to add a parallel space where teenagers can share together, and maybe even a weekend retreat for our new family.
We'd love to have you join us sometime.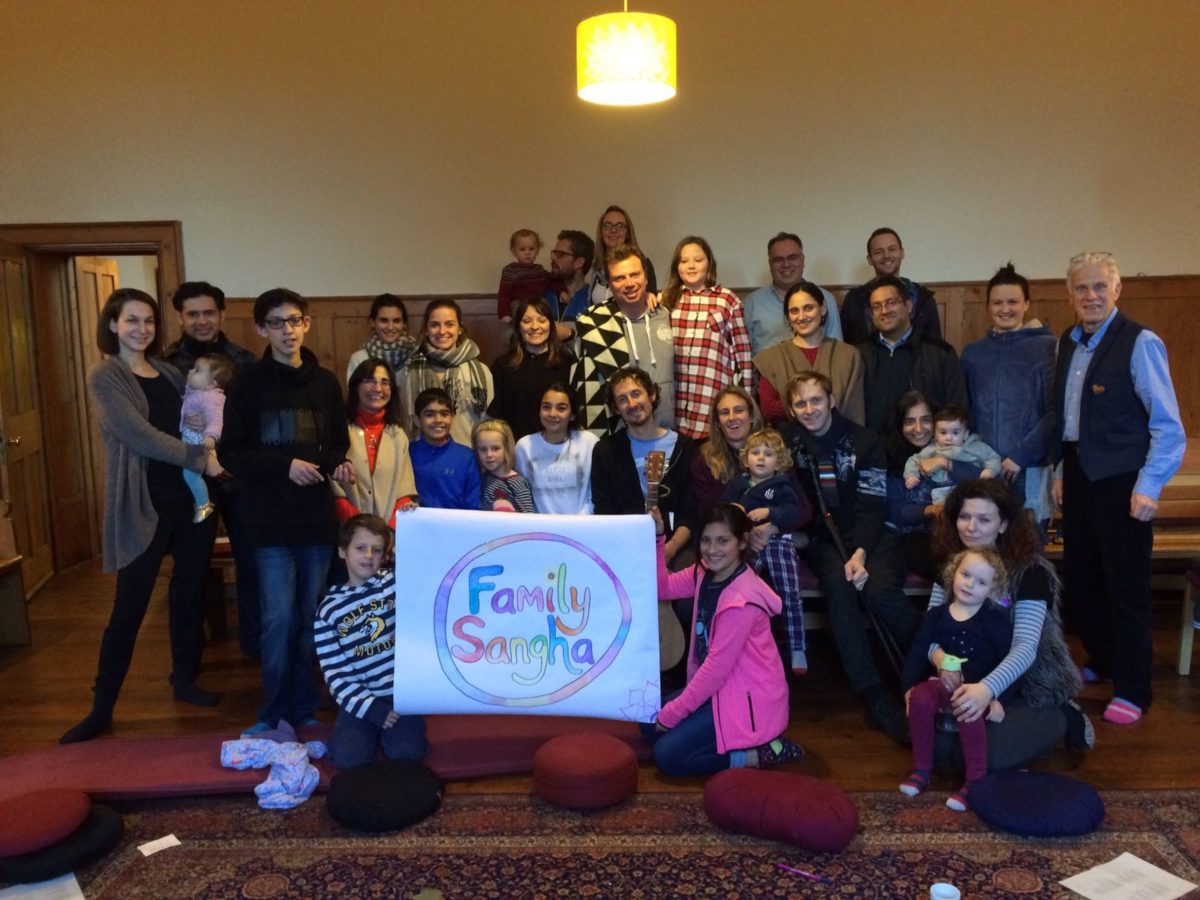 Noah, Hannah, and Claudia are the current facilitators of Family Sangha. They are super keen to let people know that the Family Sangha exists and that creating all-ages Sanghas is possible. To learn more, visit familysanghalondon.com.