Asian Institute of Applied Buddhism
By Sister Hanh Nghiem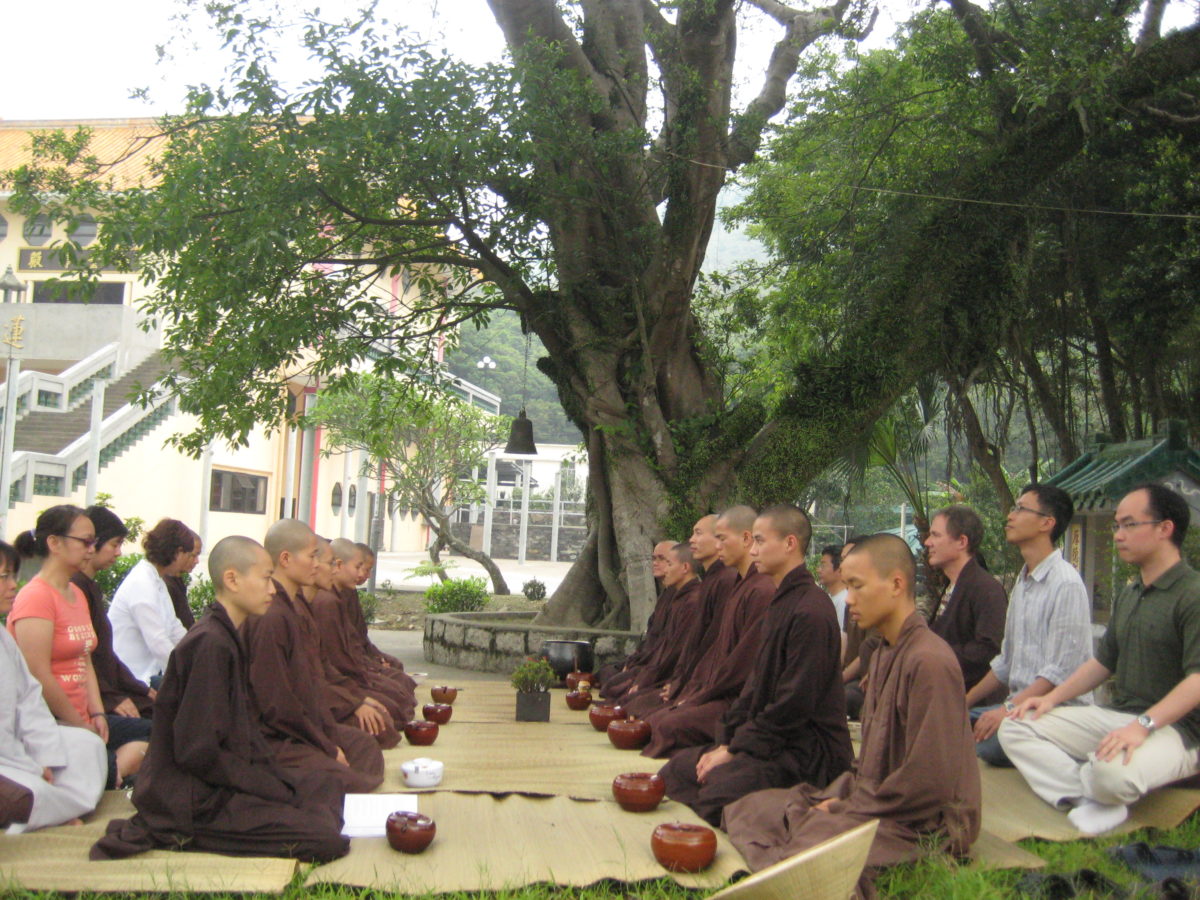 The Asian Institute of Applied Buddhism (AIAB) in Hong Kong, on Lantau Island, was established in May 2011. It is a continuation of the At Ease Mindfulness Practice Centre, Plum Village's first home in Hong Kong, which was opened February 2009 and located in Tsim Sha Tsui, Kowloon. Before the center moved to Lantau Island, only four monastic brothers lived there. Now the AIAB is home to eighteen monastic brothers and sisters. The sisters dwell at Lotus Pond Temple and the brothers dwell at Bamboo Forest Monastery.
The AIAB is a quiet part of the Ngong Ping Village. Ngong Ping is home to several tourist attractions, including Po Lin Monastery, the Big Buddha, the Heart Sutra Pillars, and Phoenix Peak Lantau Island has many Buddhist temples and shrines, Lotus Pond Temple being one of the oldest. The popularity of this place is easy to understand, because nature has been preserved, making a beautiful natural environment for people and living beings. When people come to Lotus Pond Temple, they immediately feel more peaceful and light as they pass through the temple's gate. The daily practice generates a special energy that penetrates the natural environment. Friends comment on how noticeably the energy of the temple has changed since the Sangha has come here. Even the temple dogs have transformed, becoming more friendly and trusting of people.
Here is our typical daily schedule:
4:30 a.m.               Wake Up
5:00                       Sitting Meditation & Chanting
6:15                       Exercise
7:00                       Breakfast
8:00                       Walking Meditation
9-11:30                  Classes
12:00                     Lunch & Rest Time
14:30                     Gathering & Working Meditation
16:30                     Meetings
17:30                     Dinner
19:30                     Sitting Meditation & Chanting
21:30                     Noble Silence
As the tradition holds true, Monday is our sacred Lazy Day. Sunday is our public Day of Mindfulness, when we offer general practice for the public. We also try to give particular attention to the local Vietnamese and to children on the first Sunday of the month; Wake Up for young people ages eighteen through thirty-five on the second Sunday; Order of Interbeing members and teens on the third Sunday; and affinity groups like applied ethics and health care professionals on the fourth Sunday. There are also Days of Mindfulness and evening practice gatherings at different sites in Hong Kong.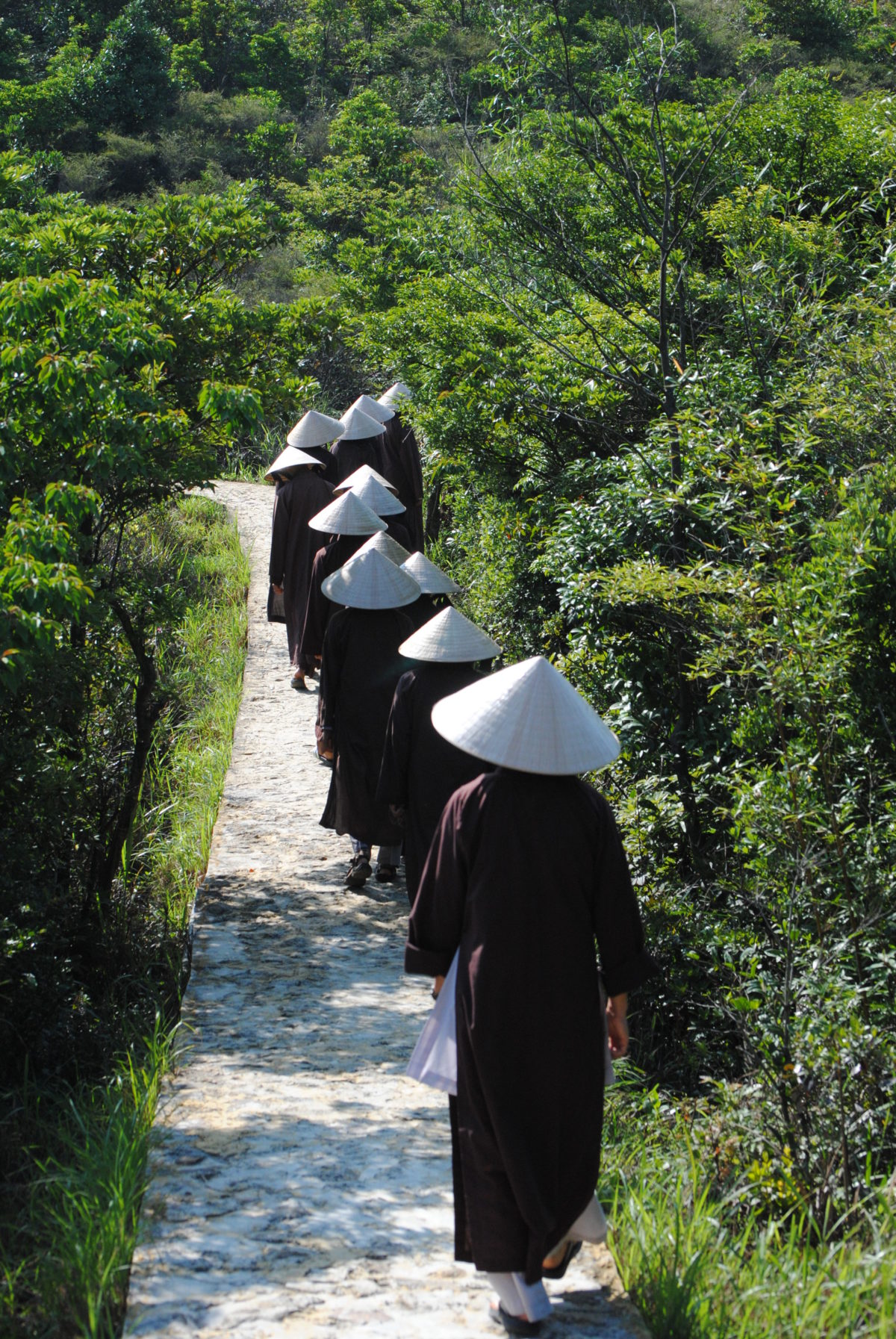 Essential Teachings
The curriculum of the AIAB is coming together in the sense of its ability to be articulated and implemented in our daily life practice. The material is already prepared because Thay has been teaching it for a number of decades. The core classes start with the fundamental sutras of the Plum Village practice: the Sutra on the Full Awareness of Breathing, the Four Establishments of Mindfulness, and Knowing the Better Way to Live Alone. They are studied along with introductory Buddhist psychology as covered in Thay's book, Buddha Mind, Buddha Body. Essential Buddhist teachings complete the core curriculum, as covered in The Heart of the Buddha's Teaching, the Five Mindfulness Trainings, and the Fourteen Mindfulness Trainings. These are followed by in-depth study of Manifestation-Only Buddhist psychology, as taught in Understanding Our Mind: 50 Verses on Buddhist Psychology. These core courses are prerequisites to any further studies at the AIAB.
In the meantime, people can hear lectures when they attend a full day of practice at our tri-monthly course for health care professionals and monthly Day of Mindfulness focusing on Applied Ethics. We have already covered a general base for The Heart of the Buddha's Teaching and Buddha Mind, Buddha Body in our two three-month Summer Retreats. The same basic instruction was offered to the general public every Sunday, and was followed by Dharma discussion to clarify and enrich our understanding of the teachings.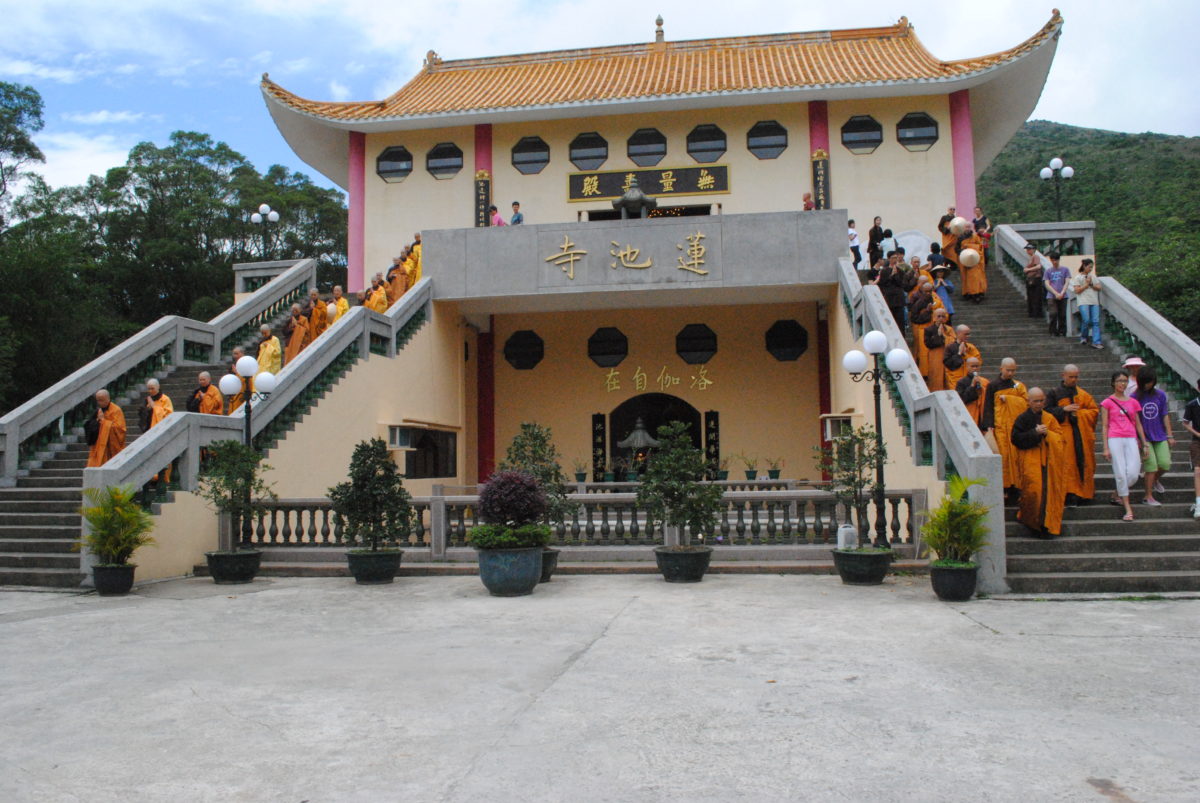 In the Plum Village centers in France and the U.S., the three-month retreat for monks and nuns to stay within the monastery boundaries is in the winter months, but at the AIAB we have our three-month retreat during the summer months, at the same time as the other local Buddhist monasteries. We also have a three-month "bonus" rain retreat from December through February, when we limit teaching trips to those that are made by special request.
From March through May, and again from September through November, we collaborate with our other monastic brothers and sisters in Thailand and Vietnam to hold teaching trips in Southeast Asian countries like Singapore, Malaysia, Thailand, and the Philippines. We also hold teaching trips in China, Japan, Korea, Taiwan, and other countries in Asia.
Lay practitioners are welcome to stay and practice with us. At the moment, there is not a set arrival day. You can email us to inform us of when you would like to come. We ask that people do not arrive on a Lazy Day (from Sunday at 6 p.m. until Monday at 6 p.m.).
The Asian Institute of Applied Buddhism is young and full of energy. It is a blessing to be on such fertile ground for our roots to go deeper and our horizons to broaden.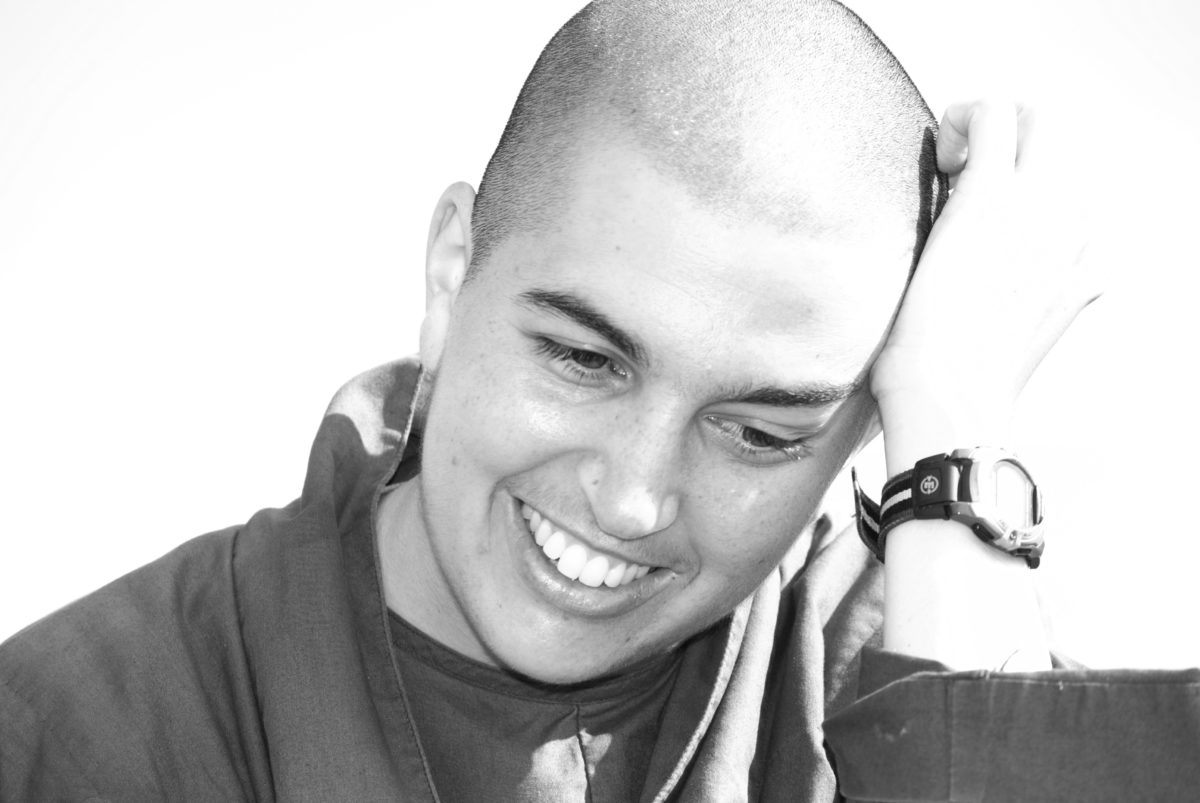 For more information about the AIAB, visit www.pvfhk.org or email  aiab@pvfhk.org.
Sister Hanh Nghiem, True Adornment with Action, presently lives at the AIAB.