By Yvonne Mazurek
This summer, the Plum Village children's program staff dedicated one afternoon each week to the Two Promises. Our sharings helped everyone think about why it was important that the children took the Two Promises in a ceremony at the end of the week. We sang songs about nature and the Two Promises song. We also danced like animals, plants, and even minerals.
Ester was on staff this summer. She and her children live in the Pyrenees Mountains on the border between France and Spain. They enjoy looking at the beautiful landscape and their horse every day. Ester shared about how she loves Mother Earth. She showed us how to touch the earth. We joined our palms together in front of our foreheads, mouths, and hearts. Then we knelt down, curled up on our knees with our palms facing the sky, and rested our whole bodies on the earth. It felt like we were little babies resting on our mother's belly. After a few breaths, we stood up and bowed. Then we did it again, taking refuge in the earth.
Ester also shared about her fear of spiders and how the Two Promises helped her. She realized that she felt really scared about spiders and remembered her promise to understand them better. The next time she saw a spider, she sat down and watched it carefully. It was spinning a beautiful web. It was graceful and reminded her of a ballerina dancing. Ester discovered that the spider was very talented. Its web was beautiful and so was the spider!
Some of the children shared about the ways they've already practiced understanding and compassion. One girl named Paz spoke up. She and her family live in Spain's capital city, Madrid. She and her friends found a dead bat in the park. Some people thought it was ugly, but Paz thought it needed to be buried. She and her friends took sticks and dug a hole. She said, "We buried it and I picked flowers to put on the little bat's grave."
Amara lives in Barcelona, another big city in Spain. She shared that she was walking with her brother, sisters, and dad, and they found a nest. "We put it back in the tree to make sure the birds found it when they returned." We wouldn't want to find our home missing.
Elia and Lhamo are brother and sister. They live in Switzerland in the Alps, Europe's tallest mountains. They shared how they don't kill spiders or even scorpions when they find them at home. Unlike in some parts of the United States, scorpions in this part of the world can't hurt you too badly. "We take a piece of paper and slip it under the bug. Then we put it in a glass, cover the glass with a piece of paper, and take it outside. We don't like killing things." Their mom and dad taught them how to protect both themselves and the little animals.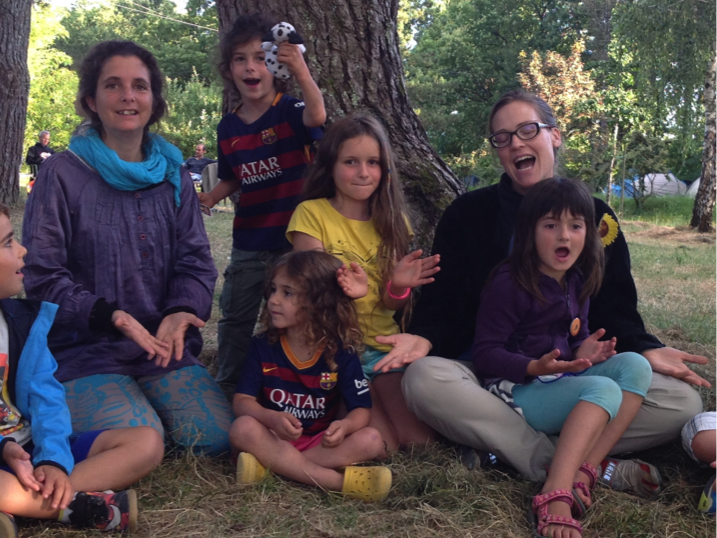 Yvonne Mazurek, Radiant Lotus of the Heart, is the Wake Up Schools coordinator. She is pictured here with Paz on her lap (far right), Ester (far left), and Amara with her brother and sister.
AN INVITATION FOR CHILDREN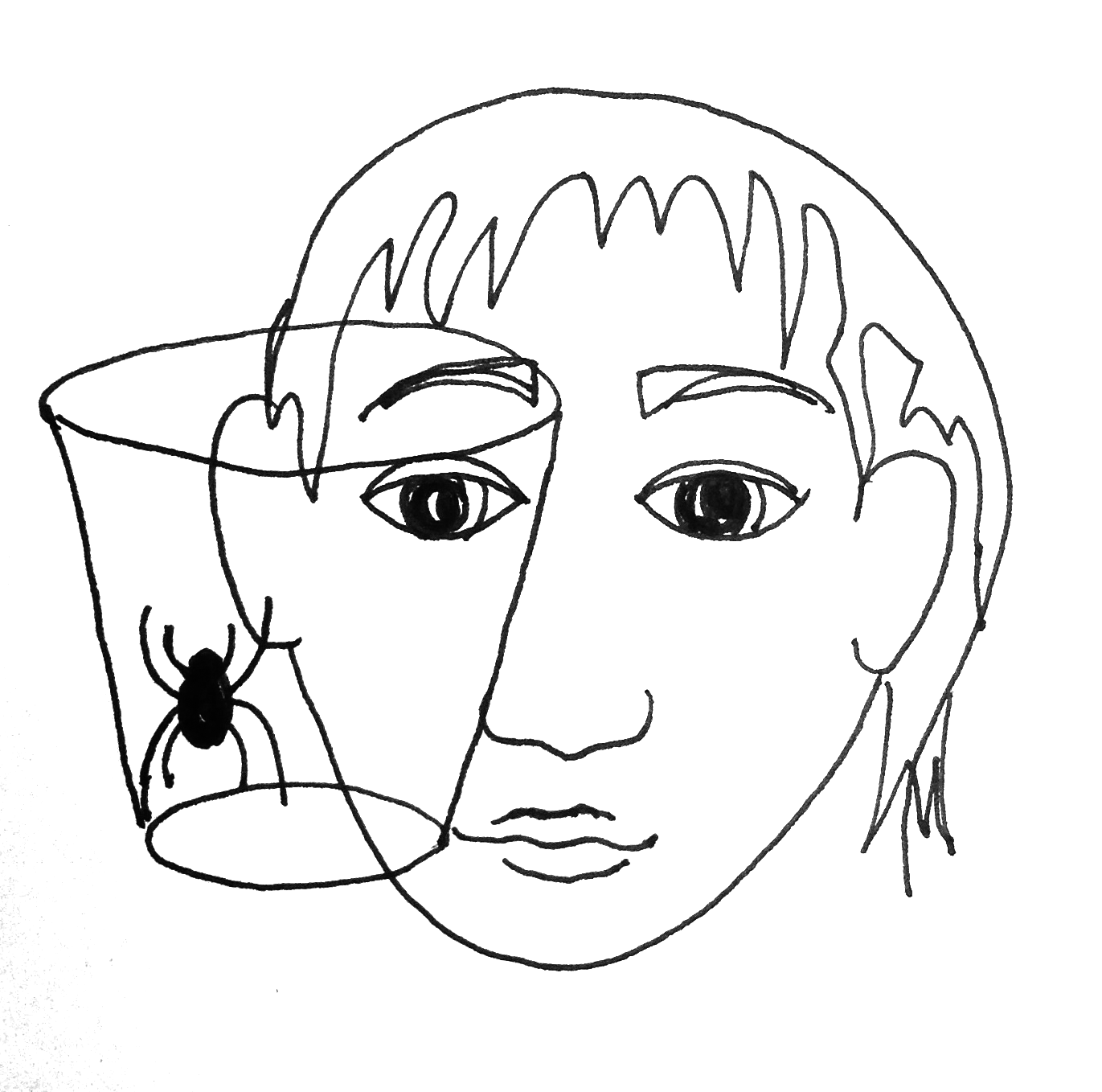 Maybe you took the Two Promises last summer.
Brainstorm about ways that they can help you love Mother Earth.
In what ways do you develop your understanding of animals, plants, and minerals?
How do you develop your compassion for animals, plants, and minerals?
We're very happy to hear your ideas and see your drawings. Please share them with us here at the Mindfulness Bell: editor@mindfulnessbell.org.