A Day of Mindfulness for People of Color
By Angela Dews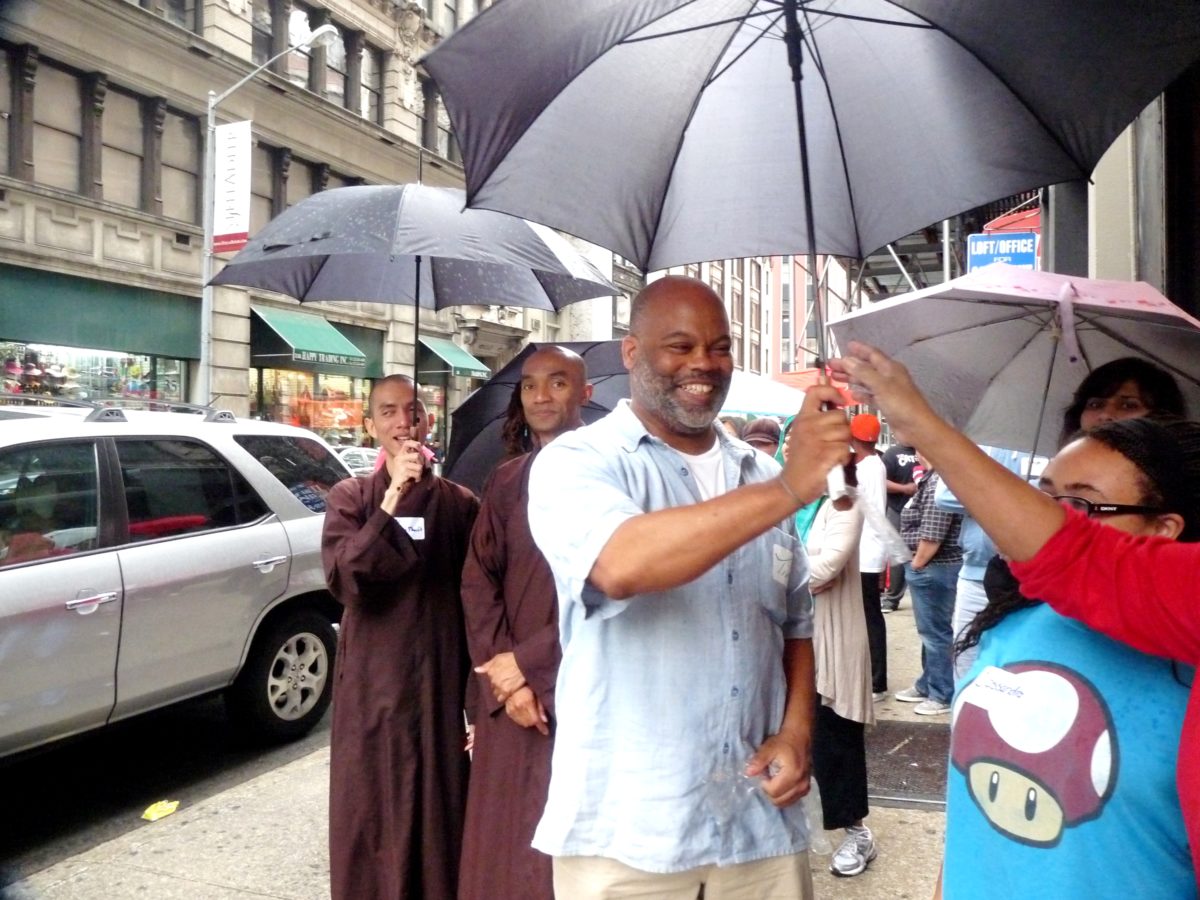 We are not noble by our race, but by our way of thinking, speaking, and acting. Nobility comes from thoughts that have understanding and compassion. We are noble by our way of life.
- Thich Nhat Hanh at the first people of color retreat, "Colors of Compassion," March 2004
The summer day selected for "Living Beautifully, Living Solidly: A Day of Mindfulness for People of Color" in New York City turned out to be the same day as the Big Apple Barbecue Block Party with 125,000 people, a Hari Krishna parade with floats down Fifth Avenue and a street fair on Madison Avenue.
Most of the more than forty individuals who came together on June 9, 2012, walked mindfully together through the smoke and smells and sounds of drums and cymbals. Afterwards, Brother Phap Thuat asked our small group to share the experiences of our mindfulness practice in this crowded city. The answers spoke to the deep settling we had been led to: "The crowd is made up of single people and we send love to each one of them." "Sangha is essential." "Today, it is easy to see that the fruits of our practice benefitted all beings."
During the day's practice, Sisters Lang Nghiem and Cu Nghiem and Brothers Phap Khoi and Phap Thuat led the People of Color (POC) Sangha in guided sitting and movement, mindful eating and deep relaxation, a Dharma talk, group discussion, and a question-and-answer session.
The Day of Mindfulness (DOM) brought together members of the New York Sanghas—Morning Star in Queens, Riverside in Manhattan, Rock Blossom in Brooklyn—as well as visitors from Philadelphia's Peaceful City Sangha. Members of the New York Insight Meditation Center, where the DOM was held, also attended. For some, this was their first practice in the tradition of Venerable Thich Nhat Hanh. The NYI POC Sangha gratefully received gifts of a beautiful bell, one of Thay's calligraphies, and the wonderful book, Awakening of the Heart.
The first New York City DOM for people of color in this tradition was held two years ago. Last year, the monastics concentrated on the many elements of Thay's 2011 North American teaching tour, so there was a special sweetness inherent in the organizing team's gratitude that the seeds of mindfulness could be allowed to again take root in New York City.
From the anonymous responses to an online survey conducted afterwards, it appears that the seeds did indeed take root and blossom:
I found the day to be inspiring, deepening my daily practice. I understand better that every moment can be mindful, like a meditation.
It was, as is always the case, a wonderful way to spend a day, in fellowship with other POC, deepening practice, listening to each other, and spreading metta in the room and beyond.
I connected very strongly with the ways in which we can practice for those in our lives who aren't able to because of their paths. This was a new way for me to think about meditation practice as a kind of metta.
Although I did not feel as comfortable speaking in the smaller group, I was working on just listening and not feeling like I should respond to my every impulse to speak. I greatly enjoyed hearing about other people's experiences.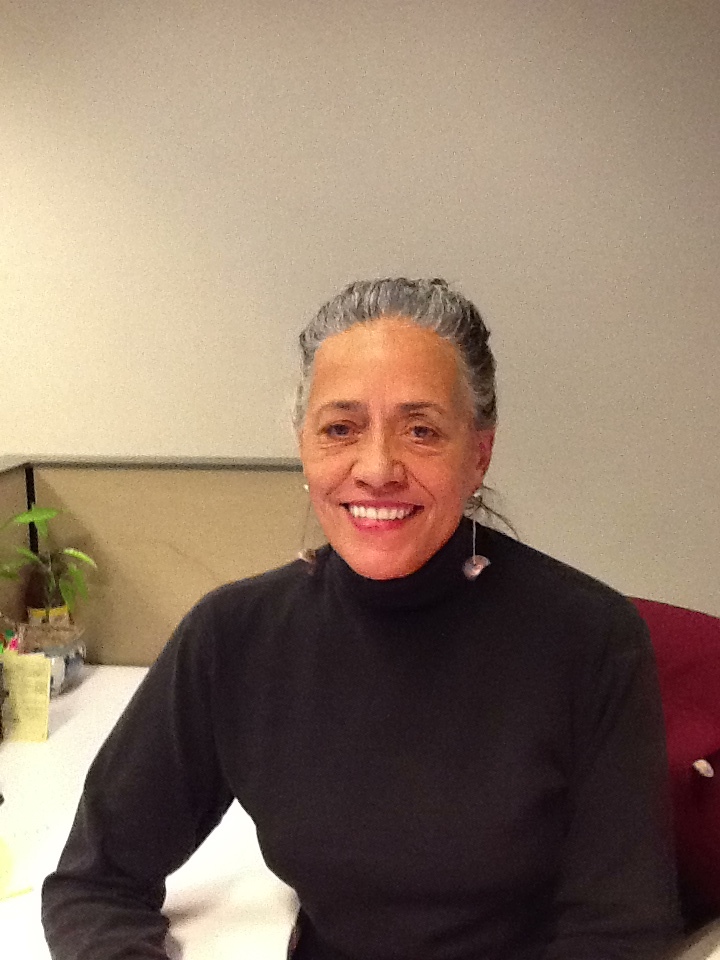 Angela Dews attended the first people of color retreat at Deer Park, where she took the Five Mindfulness Trainings and was given the name Peacemaker, Strength of the Heart.