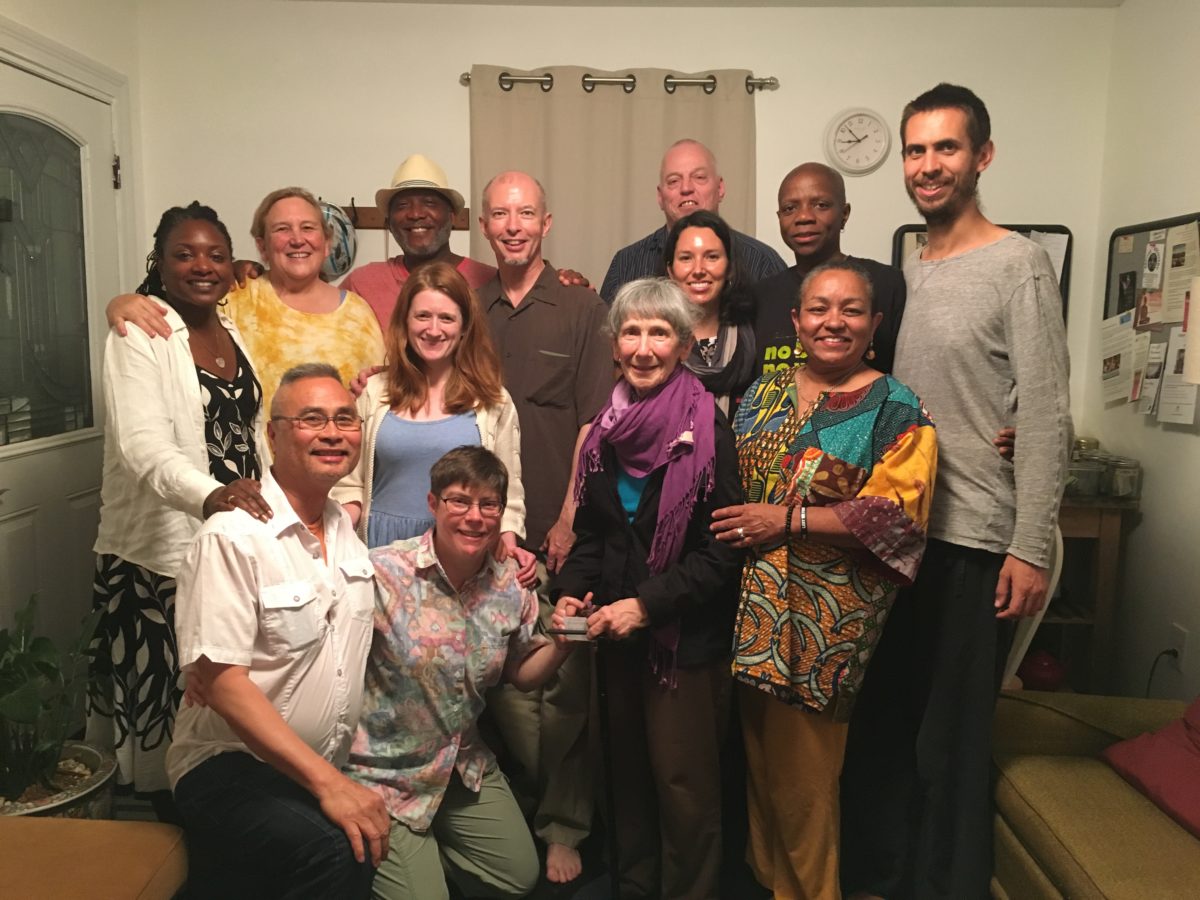 Mindful Peacebuilding, a Sangha dedicated to fostering peace in the world and in ourselves, organized the first-ever Roots Retreat, May 8-13, 2016. Our purpose was to visit sites in and around New Orleans, Louisiana, related to slavery, and to be in touch with the centuries of mistreatment of African Americans on this land. Our intention was to honor ancestors at a site of major historical harm and suffering, and through deep looking and deep listening help to open pathways for individual and collective healing, transformation, and compassionate action.
Six participants from the San Francisco Bay Area co-created the retreat. We were of African-American, Caribbean, Vietnamese, white European Jewish, and white Northern European ancestry. As practitioners in Thich Nhat Hanh's tradition, we grounded our practice in sitting and walking meditation, Dharma sharing, and sounding the bell. We engaged meditation and mindfulness practices to help us cultivate love and compassion for those who suffered under inhumane systems as well as those who continue to suffer because of contemporary systemic racism.
We offered healing energy to ourselves and our ancestors at the Whitney Plantation, the first plantation in the United States to focus on the legacy of slavery (whitneyplantation.org); at the Tomb of the Unknown Slave at St. Augustine's Church; in the Lower Ninth Ward, where houses are still being restored eleven years after Hurricane Katrina (lowernine.org); and in Congo Square at Louis Armstrong Park. And we were fortunate to be invited to sit with two meditation groups and to be joined by Dolores Watson, a friend who founded the Flowering Lotus Meditation Center in Magnolia, Mississippi (floweringlotusmeditation.org).
Information about Mindful Peacebuilding is available at mindfulpeacebuilding.org.