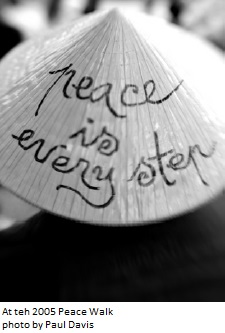 Old Path White Clouds – The Movie!
In May 2006, Thich Nhat Hanh, along with an entourage of monks and nuns from Plum Village, made an appearance at the Cannes Film Festival. He was there to sign a contract for the making of a movie about the life of the Buddha based on his best-selling novel Old Path White Clouds. The movie is being financed by Indian telecommunications mogul Bhupendra Kumar Modi, who made the announcement at a press conference with Thich Nhat Hanh.
According to the film trade daily Hollywood Reporter, the English-language movie will cost 120 million dollars to produce, making it one of the most expensive films ever shot in India. "I've wanted to do this film for several years now," said Modi. "I discovered the book two years ago and it changed my life, and I felt it was up to me to share my happiness with the world."
So that the movie will be an authentic vision of the life of the Buddha, the screen writer has agreed to spend two weeks in Plum Village to learn about the Buddha's teachings on mindfulness. Under Thich Nhat Hanh's supervision, the script will be written so that the movie can convey to worldwide audiences the true flavor of Buddha's realization.
Peace Walks Continue in Southern California
Since October 8, 2005, when Thây led over 3000 people in a mindful walk in Los Angeles, Peace Is Every Step Sangha has sponsored nine similar peace walks. They have demonstrated peace by walking mindfully on the streets of Long Beach, Santa Monica, Pasadena, Echo Park, Burbank, Studio City, Encino, and Redondo Beach. Walks are generally planned for the third Saturday of each month. Practitioners in Phoenix, Arizona will be visiting the group in L.A. to learn how to organize and lead peace walks in their city. For more information, please contact Peace Is Every Step, Los Angeles at 818-569-3009, or visit the website at: www.PeaceIsEveryStepLA.org.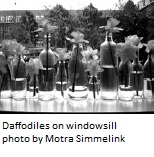 Thây Featured in Two Films on Forgiveness
In early April two separate film crews traveled to Plum Village to shoot footage and interview Thich Nhat Hanh for two separate movie projects. One is titled Forgiveness and the other is The Power of Forgiveness. The projects are slated for broadcast on either Discovery or History channels.
Gustave Reininger of the Forgiveness project wrote: "We had an absolutely great filming with Venerable Nhat Hanh. I started with a recording by Thomas Merton from 1966 talking about Thich Nhat Hanh in very uplifting terms. The interview was among the best we have recorded in our travels around the world. We will finish photography in June or July, then editing for several months. If I had to guess a release date it would be spring 2007."
Martin Doblmeier from the The Power of Forgiveness spoke with Thich Nhat Hanh, who offered the following perspective: "Forgiveness will not be possible until compassion is born in your heart.You have to do something in order for compassion to be born in your heart. In order to be compassionate you have to understand why the other person has done that to you and to your people. You have to see that they are victims of their own confusion, of their own wrong view, their own grieving, their own discrimination, their lack of understanding and compassion." The film, which will also include stories of Nobel Laureate Elie Wiesel, the families of 9/11 victims and others, will be presented in early 2007. For more information visit www.journeyfilms.com.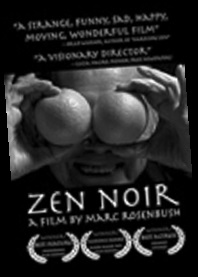 Zen Noir, Coming to a Theater Near You
A nameless detective, still mourning the loss of his wife, investigates a mysterious death in a Buddhist temple, but his logical, left-brained crime-solving skills are useless in the intuitive, nonlinear world of Zen.
While attempting to question the inhabitants of the temple— Ed, a monk with an attitude and secrets to hide; Jane, a beautiful, mysterious, bald femme fatale; and the Master, an infuriatingly obscure Zen teacher, who does a lot of strange things with oranges–the Detective's logical mind is thwarted at every turn by his suspects' Zen thinking...
Detective: Where were you at the time of the murder? Monk: What exactly do you mean by time?
Increasingly confused and unnerved, haunted by his dead wife's ghost, and with his investigation going nowhere, the Detective finds himself drawn into a deeper, darker, more personal mystery, where he must confront terrifying questions about love and loss, which lead to a startling realization: the mystery he's there to solve isn't a murder at all, but the mystery of death itself.
The creator of Zen Noir, Marc Rosenbush, is a student of Thich Nhat Hanh and an independent movie maker. His fascinating film—part film noir spoof, part koan—has been touring the film festival circuit and winning award after award. This fall it will be showing in theaters in select cities around the country. For more information go to www.zenmovie.com.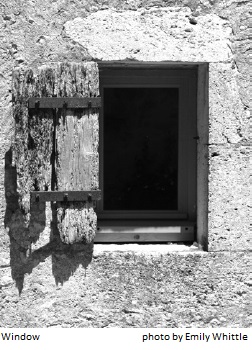 Mindful Musicians' Network
This is an initiative to create connections between musicians working in all areas and all genres, and practicing mindfulness in the tradition of Plum Village and Thich Nhat Hanh. Through communication online and in person at future musicians' retreats we aim:
to water our seeds of joy, creativity, inspiration, healing, love, and understanding
to create a space for sharing our visions and projects, experiences and questions, difficulties and successes
to support each other by sharing information and resources, for example, recommended reading and listening, funding bodies,
to come together in the context of mindfulness practice to play music in its many varieties and share our work
to explore possibilities of collaboration
to create an online repository of dharma talks relevant to the practice of music and to freely explore ways in which we can deepen our collective practice
Please check out www.mindfulmusicians.com or e-mail Susanne Olbrich at creativepiano@yahoo.co.uk for more information.