By Colette Hayes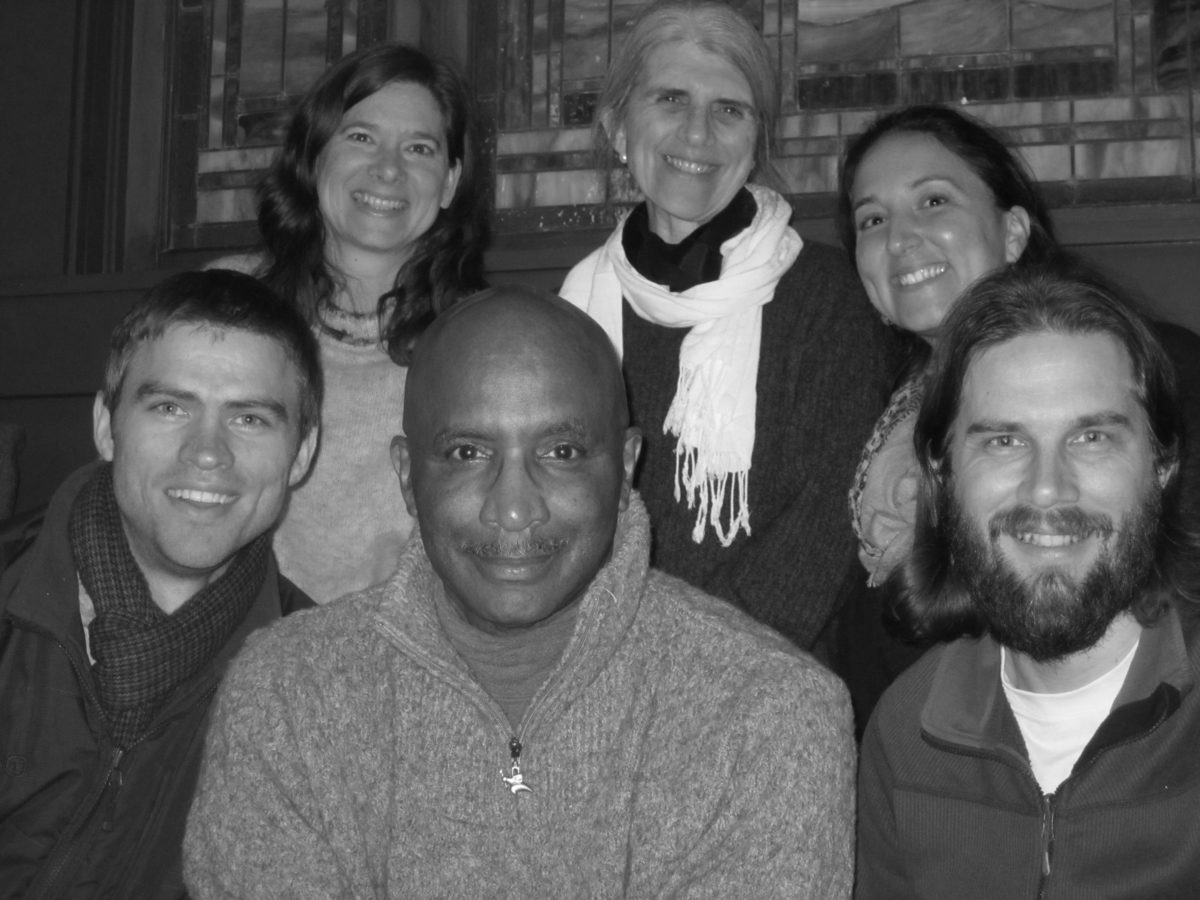 Last fall, I found myself stunned, shaken, and profoundly saddened by the recent election results, the president-elect's divisive, insensitive, and hurtful campaign and rhetoric, the struggle against the Dakota Access Pipeline in Standing Rock, and the Ghost Ship warehouse fire in Oakland, California, in which several young artists perished. I knew I needed help processing these quickly mounting, troubling events. I also knew I needed to work on being supportive to those around me who were intensely suffering.
On December 4, 2016, I attended a Day of Mindfulness for People of Color and Allies at the East Bay Meditation Center (EBMC) in Oakland, co-hosted by San Francisco Sangha and Blossom in the Garden. Led by Dharma teachers Peggy Rowe-Ward and Larry Ward, the Day of Mindfulness introduced the Plum Village tradition to the insight meditation community of the EBMC. It brought together over seventy people, including people of color, LGBQT folks, and differently abled members of our community.
When SF Sangha co-founder Augusta Hopkins first practiced with Peggy and Larry in January of 2016, she was so deeply touched by their teaching that she immediately began thinking about how to bring them to the Bay Area. Thanks to a grant from the Thich Nhat Hanh Foundation, she was able to do so.
I'm relatively new to the teachings of Thich Nhat Hanh, have been attending SF Sangha for just about a year, and have never participated in a Day of Mindfulness. I had no idea what to expect and was nervous about participating in the daylong event, but attending the Day of Mindfulness helped me to rest, re-center, refocus, and reenergize. The meditation, deep relaxation, and Dharma talks allowed me space and provided me with much mental strength. Peggy and Larry were amazing teachers who led the day with deep peace and generosity of spirit.
Larry's Dharma talk touched and inspired me. I loved how he began with stories about three strong women: his mother, Quan Yin, and Lucy—our earliest ancestor. I was also touched by the candor, honesty, and wisdom with which Larry spoke about his experience as a person of color in the United States. His encouragement to find inner stillness even when faced with the lion's roar of the world resonated with me.
As we headed outside with our large group for walking meditation, I thought about the challenge and beauty of being mindful and present in the world. While eating lunch on the lake, I watched as others walked by and observed our large group eating in silence. I felt our mindfulness arch over them. I've never experienced anything like that. Peggy and Larry helped me realize how I can cultivate stillness and peace within myself, and how bringing this inner peace and stillness to my interactions can help transform suffering. I had not quite grasped the power of this practice until that day.
The movement meditation, led by award-winning African-American dancer and choreographer Antoine Hunter, was one of my favorite activities of the day. I learned how much of our communication is rooted in our physical bodies, that communication is possible even in silence with people we don't know, and that we are in movement not alone but together in community. Mr. Hunter is deaf, and his movement meditation taught me so much about how we can deeply listen with and to our body and our soul in order to communicate with one another.
I appreciated being in community with people from all different backgrounds and talents. I learned to be more patient and compassionate with myself, and to cultivate space within myself so that I might be better able to deeply listen to and hold space for others' suffering. Since the Day of Mindfulness, I've brought what I learned that day into my own life, community, and world. I'm so grateful to SF Sangha, Blossom in the Garden, EBMC, Augusta, Peggy, Larry, Antoine, all of the day's participants, and the Thich Nhat Hanh Foundation for making such an enriching experience possible.
Colette Hayes is a librarian in San Francisco. About a year and half ago, she borrowed Thich Nhat Hanh's book Living Buddha, Living Christ from a friend's bookshelf. She has enjoyed learning from so many of Thay's teachings since.