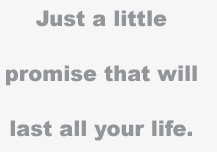 From June 14 Dharma Talk
Members of the Sangha in Canada have begun to send me birthday presents and they think that this is a very special birthday. I would like to tell you about the kind of presents I would like to receive this year.
Of course we can buy a present from the market and we put a lot of love into it. But to tell you the truth, my hut in Upper Hamlet is not large enough to store all these kinds of presents. I would like to have a kind of present that I can enjoy every day and you also can enjoy every day—a present that can last for a long time, a present of the heart. I think that the best kind of present you may like to offer is a promise that you are sure you can honor, like: "Dear Thây, I promise that from now on, every time I hold a cup of tea, I will see the cloud in the tea and the cloud within myself." That kind of present would be wonderful.
Don't make a big promise, like: "Dear Thây, I promise that from now on every step I make will be in mindfulness." That may be a little bit too difficult! So, look deeply and make the kind of promise that you believe you can honor. Not too much, just one. And the maximum is two. Like: "Dear Thây, I promise that from now on, every sit down, I realize that I'm sitting down at the foot of a bodhi tree. I w like the Buddha."
I suggest only one promise, not too many, the kind of promise that will do. Just a little promise that will last all your life. That would be t birthday present for Thây.
Thây's 80th continuation day is October 11, 2006. Please send all pro Ven. Thich Nhat Hanh, Plum Village, 13 Martineau, 33580 Dieulivol, France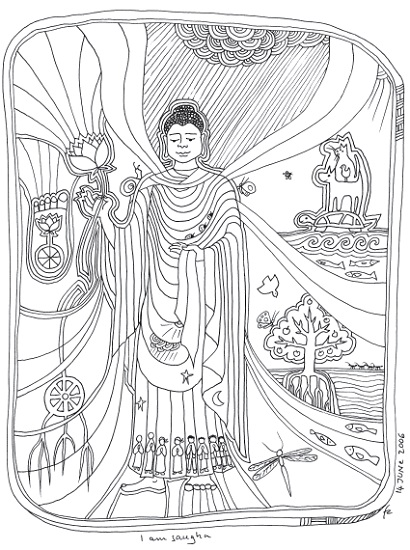 Featured Artist

Françoise Pottier, True Abode of Peace, was first introduced to Thây and his teachings through her work with the International Fellowship of Reconciliation. She was ordained as a member of the Order of Interbeing in 1992. Though French, she lives in the Netherlands where she practices with the sangha in Alkmaar and at home with her partner Shelley Anderson, True Great Harmony.