By Thuy Cu and Alipasha Razzaghipour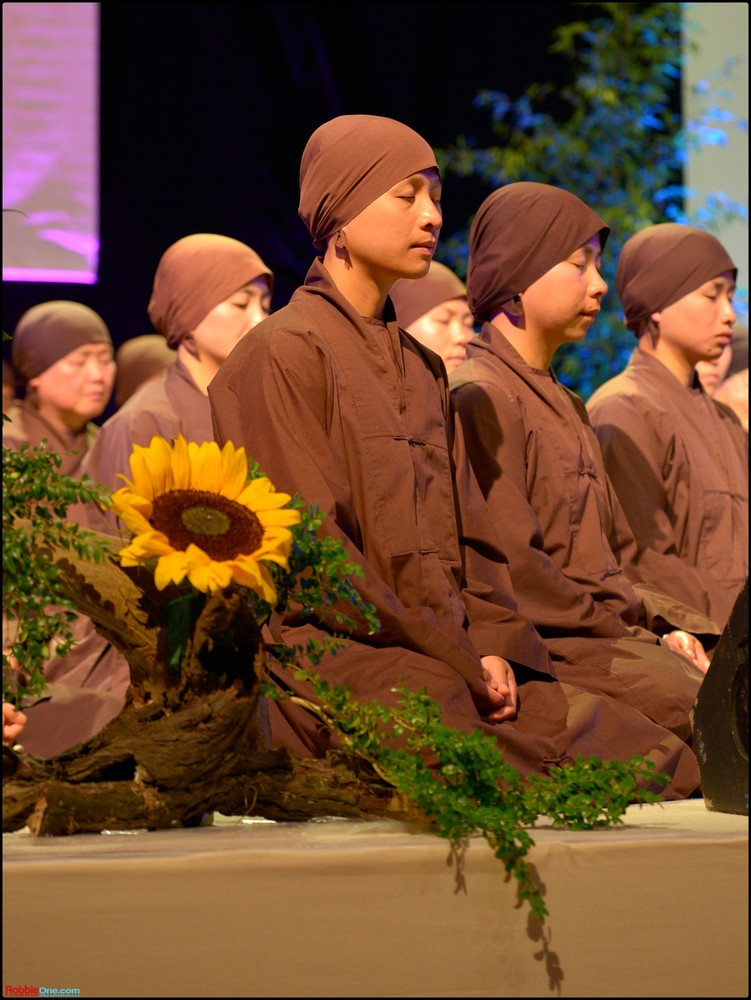 Thuy: The idea of having an online Sangha came to me when visiting Plum Village in April, 2011. I was lucky to have a one-hour consultation with Brother Phap Ung during my stay in the upper Hamlet. I shared about Sangha building, the problems we were facing in our local group, and how to stay connected with people who couldn't practice with our Sangha due to travel distances or family circumstances. Brother Phap Ung suggested using the Internet to bring the Sangha to the people, adding that it had been done before. A seed was planted.
Ali: In early 2011, I had a strong desire to practice with a Sangha. Our local group was meeting once a month, but this wasn't enough for me. My mind focused on finding others in this tradition. One option was to sit online. I wasn't sure if the energy of brotherhood and sisterhood could be cultivated online, but I had an idea that it might work.
Thuy: Six months later I met my Dharma friend Ali during a retreat in Sydney. We had known each other for a few years, but hadn't had much contact, as we practiced with different Sanghas. On the last day of the retreat, Ali and I went for a short walk, sat atop a big rock above a waterfall, and enjoyed the beautiful view overlooking the forest. We shared our experiences with Sangha, our visions and ideas of how things could be, and what the tradition meant to us. It turned out that Ali also had been thinking about establishing an online Sangha.
Ali: When I spoke with Thuy at the October retreat, I felt very uplifted. I knew if there were two of us, probably more people would be interested. In the meantime, I set up a site (peacefulpresence.org) to support people looking to establish a local Sangha. We could use the material (songs, talks, guided meditations, etc.) from this site to get started.
Thuy: At the beginning, it was hard. Our first meeting online didn't go so well, as Skype was unstable and we found it unnatural. We switched to Google+ and worked out a Sangha program of sitting, singing, watching a teaching, and sharing.
Ali: After the first few attempts, I noticed the experience was very transformative—not too dissimilar to a local group. This was encouraging, but not many people were joining. Dozens of people were following the group in Google+, but no one actually had a regular practice. Fortunately, Thuy assured me that if we continued practicing, others would come.
Thuy: Before long, Chi Tri and Uncle Les came along. Suddenly our group became whole. We actually knew them already, having attended retreats together, but as we began to meditate together online, a strong bond formed. Now it feels like we are siblings, coming from different branches, but actually from the same tree. We are able to sit together, listen to Thay's talks, share from our hearts, practice touching the earth, and sing songs. We have laughter and deep sharing, and silly times as well. Together, we feel we are walking the right path, as so much happiness and joy come in these online meetings. Others have joined us—Dharma friends from Blue Mountain and Paris, and others from Poland and Germany. We now have two online Sanghas, Heart Sangha and Stillness Sangha.
Ali: As part of the journey, I came across an online group, Plumline (www.plumline.org), in Thay's tradition. I spoke with the founder, Elaine, and realised it was probably better to receive the support of Plumline than to go it alone. When we first met, the Plumline family had two groups; now there are nine.
Thuy: Ali suggested we extend our online practice to thirty minutes of silent meditation, daily. When you sit in a meditation hall with a Sangha, within the silence you can feel the collective energy supporting you. The same is true online. I didn't realize this until Ali went away for a work trip. It was lonely sitting by myself, but whenever Ali had time to join me (even if it was at 3:00 a.m. in the U.S. or 3:00 p.m. in London), I felt his presence and the energy he brought to the sitting.
Ali: Practicing online will never be the same as being there in person. However, it does have some advantages. I tend to travel quite a bit and the online Sangha allows me to stay connected with the group. Yesterday I sat with our group while in London; next week I'll be joining from Hong Kong. We have yet to discover all of the ways we can connect online. One day, for example, we might be able to sit with the monastics as they practice morning and evening meditation.
Thuy: I think about this online group quite often. Ali is moving to London next year and you never know what's going to happen. But I have high hopes for this group, knowing it's a little branch of a huge plum tree, and each of us is a flower blossoming; when the conditions are right, the fruits will appear. Thanks to Thay, a line of plums is growing online.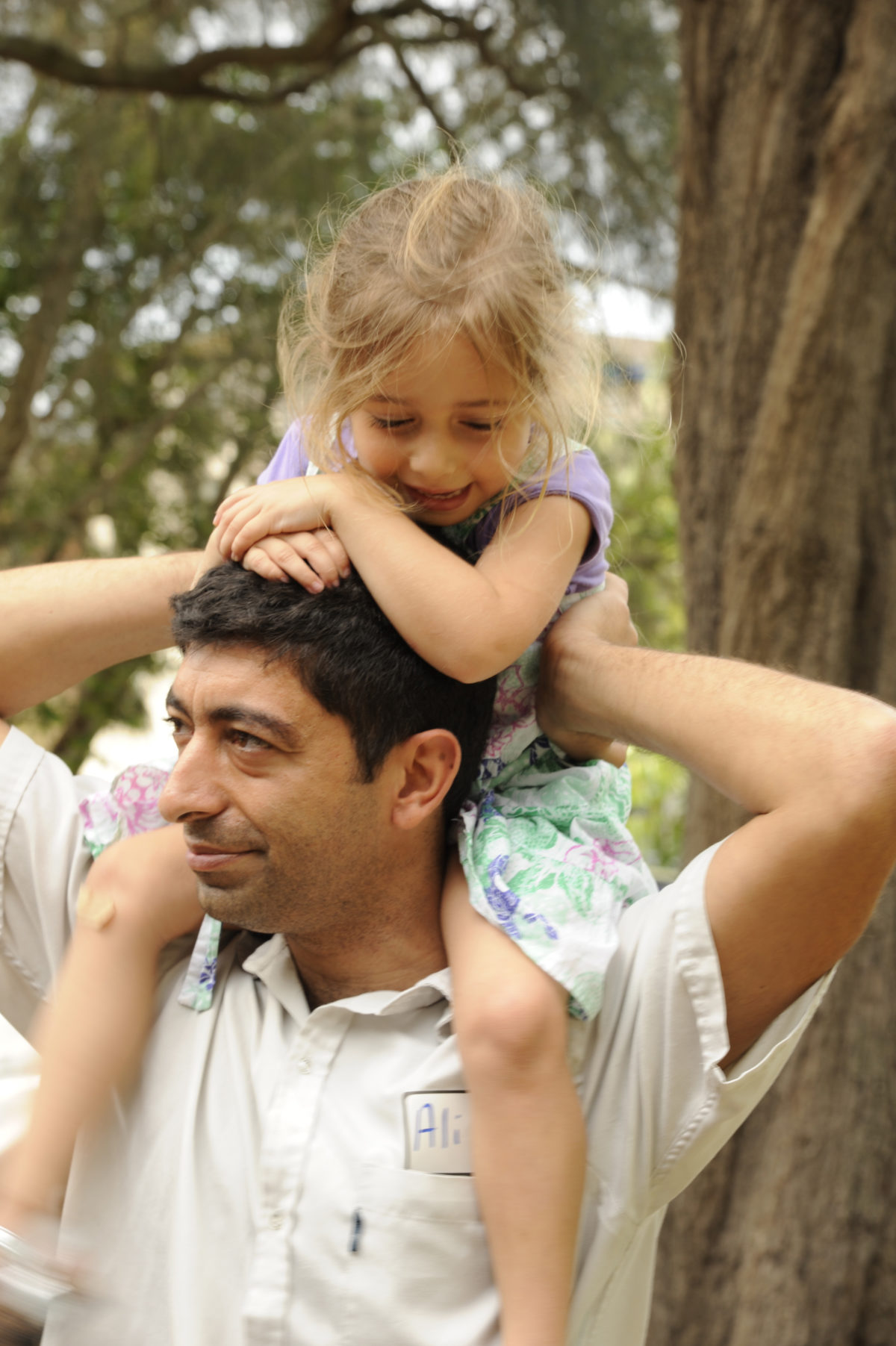 Alipasha Razzaghipour, True Fluent Energy, co-founded Plumline Heart Sangha with Chan Tru Lac (Thuy) in January 2012.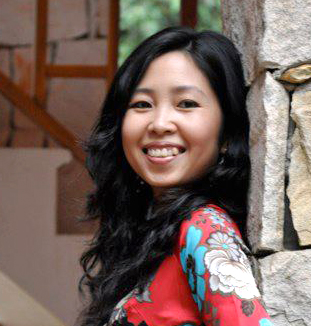 Thuy Cu, Chan Tru Lac, member of the Lotus Bud Sangha since 2001, co-founded Plumline Heart Sangha with True Fluent Energy (Ali).
---
How to Join Our Online Sanghas
Below you will find steps to join us online. However, please remember that no matter how wonderfully we connect through social media, Sangha is not about the mechanics. We are there to meet and to learn from each other. We hope the mechanics will fade into the background over time, so we can focus our attention on the Sangha practice. We hope online Sanghas can lead to the formation of many new spiritual friendships, a very precious gift.
Mechanics
The technology our online Sangha uses is Google+ Hangouts. It's free, and up to nine people can join simultaneously. It has some useful features, such as being able to watch a talk by Thay while still seeing everyone else in Hangout. Since it's a Google product, many people already have a login. They can talk with one another between Sangha meetings. Moreover, Google+ Hangouts is available on mobile devices, so people without computers can join, too.
You need an invitation to join one or both of our online Sanghas. You obtain one by joining the Plumline group on Google+.
Once every four to five weeks, we open our Sanghas to those who have joined Plumline. We ask that you follow our guidelines, explained below.
Joining Plumline
Follow these steps to join us:
Install Chrome as your Internet browser (google.com/chrome).
Go to plus.google.com.
Search for "Plumline."
Click "Follow" on the Plumline page.
Accept the invitation when you receive it (this may take two weeks or so).
Click "Join" (big blue button at the top) to log on to plus.google.com
Give Google permission to install the software (you only need to do this once).
Guidelines for Joining Our Sangha Meetings
We hope that our Sangha meetings will be an important place for us to support each other, no matter where we live. To do this, we request that people engage fully with us, refraining from other activities (e.g., eating, browsing the net, etc.), while in Hangout. We ask that people stay for the entire Hangout meeting. When we are practicing together, small noises can get amplified; therefore, please mute your audio (unless you'd like to speak).
Keep your video switched on. We look forward to meeting you in Hangout.