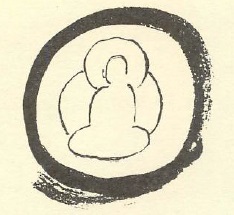 Venerable Thich Quang Do, one of Vietnam's most prominent Buddhist monks, was re-arrested in Ho Chi Minh City on April 17, 1992. This occurred three weeks after he had been released from house arrest in a remote area of northern Vietnam and allowed to return to Ho Chi Minh City (Saigon). he has been detained since 1982 for protesting the government's religious policy.
Amnesty International in London and in several other countries have adopted Thich Quang Do since he was forcibly exiled in Thai Binh in 1982. Efforts for his release were enormous and on March 24,1992 he was released. He arrived in Saigon March 25, and we received a message greeting us and thanking all friends in the world who had worked for his release. He also reported that he was consulting a good physician for his health. The doctors agreed that he must be hospitalized for tuberculosis, beri beri, a weak heart, ulcers, and a bad kidney. Much effort was made to place him in a good hospital. On April 17, a car came to bring the high monk to the hospital. His followers waited for him at the hospital, but he never showed up and the authorities informed them that he was taken back to northern Vietnam.
We urge readers to write a courteous letter to Prime Minister of Vietnam Vo Van Kiet on behalf of Thich Quang Do, asking that he be allowed to return to Ho Chi Minh City and expressing concern over his health. The following letter sent by Congressman Tom Lantos, Chairperson of the U.S. Congressional Human Rights Caucus, can be used as a model:
His Excellency
Prime Minister Vo Van Kiet
Council of Ministers
Hanoi, Socialist Republic of Vietnam
Dear Prime Minister,
I would like to express my concern over the re-arrest of the Venerable Thich Quang Do on April 17. 1992. This news, less than a month after his release from house arrest in northern Vietnam and in the context of increased religious freedom within your country. was an unpleasant surprise. I understand that Venerable Do is weak and in poor health, and that his followers do not know where he is being detained. Venerable Do is well known for his advocacy of human rights and peaceful coexistence. and was nominated for the Nobel Peace Prize in 1978. I am deeply troubled over this event and wish to express my hope that the Venerable Thich Quang Do will be released immediately.