Buddhist Chaplains at Work
The training to become a professional chaplain is rigorous and varied. It calls for a deep commitment of time, energy, and inspiration. In the United States, for example, the requirements to become certified by the Board of Chaplaincy Certification include a graduate-level theological degree such as a Masters of Divinity, several units of supervised professional education credits for ministry, official endorsement from a recognized faith group, and thousands of hours of work experience. Chaplain certification is the highest standard for the profession—like a doctor being certified in a medical specialty—and it's typically needed in order to find paying work as a chaplain.
That's why chaplaincy calls for tenacity and a strong dedication to serve people in need. Even the word chaplain carries the meaning of devotion to a life of service. An ancient story tells of St. Martin of Tours, a Christian man who used his military sword to cut his cloak and gave half of it to a beggar. He then had a dream that Jesus wore the half cloak he had given away. After St. Martin's death, the cloak was preserved to remind people of the sacredness of compassion, and the guardians of the cloak were called chapelains. Translated into English, it became chaplain.
Professional chaplains are people whose livelihood is to wrap others in the cloak of their compassion. Through their employment in places of suffering—including hospitals, hospices, prisons, homeless shelters, and the military—they provide spiritual and emotional support to people who are going through difficulty.
A Ministry of Presence
In The Work of the Chaplain, authors Naomi Paget and Janet McCormack describe chaplaincy as "the art of hanging out with patients, clients, victims, or team members" and "loitering with intent to calm." They write, "Presence…is the grace gift that chaplains bring to the human encounter. It is being available in spite of other commitments. It is being physically present even when the surroundings seem threatening. It is being emotionally present although the anger or fear is uncomfortable. Presence is the grace gift that accepts the client who seems unacceptable." By offering a non-anxious, caring presence, chaplains have the capacity to help dispel fear and grow unconditional love.
Jonathan Prescott is an Order of Interbeing member who served as a chaplain in hospitals and hospice settings and now trains chaplaincy students. He explained that a chaplain's presence shows patients "how to be a non-anxious witness." He cultivates such presence through mindfulness practices. "Washing my hands, I let go of all that I carry so I can be present for just this. Opening the door, I open my heart. Walking the hallway, I am one with the carpet. Feeling anxiety, I know that we share our essential human vulnerability."
Chaplain Trish Nguyen, an Order of Interbeing member in Australia, helps hospital patients calm themselves using awareness of breathing. She practices "to be there with deep listening and not knowing mind" and feels the reward of "seeing patients are calmer, more accepting of their circumstances after the visits."
"I do my best to walk the hallways and go from room to room with the recollection that 'peace is every step,'" explained Pamela Goddard, a therapeutic harpist and chaplain in training at a hospital and a skilled nursing facility. "Bringing my attention to my feet, coming home to my body moment by moment helps ground me and allows me to meet people with open and curious presence. I remind myself that each of us has the same Buddha nature—that this person in front of me is also a precious wonder of life. John Bell's phrase, 'This is my home, these are my people' really helps me be able to connect in friendliness and care."
Living by Vow
Professional chaplaincy is what the Buddha called Right Livelihood, meaning a job that doesn't cause harm or that helps transform suffering. For Buddhists who earn their living as chaplains, the work is beautifully aligned with their vows of non-harming and compassionate action.
"The work of chaplaincy is the work of learning how to be skillfully present with suffering and how to water the seeds of strength, resilience, and joy in those that you work with," explained Nathaniel Vose, an Order of Interbeing member and a chaplain to hospice and palliative care patients. "Deep listening, not only with my ears, but with my nervous system and my whole body is my greatest assessment tool and my constant companion." He added that he's motivated by "the beauty of the vulnerability of those I work with and how it draws out my own vulnerability."
A chaplain's work is also a prime example of Applied Buddhism, a phrase coined by Thich Nhat Hanh. In a Dharma talk titled "What Is 'Applied Buddhism'?," Thay explained that it is a continuation of Engaged Buddhism and it "offers concrete ways to relieve suffering and bring peace and happiness in every situation" (The Mindfulness Bell, Winter/Spring 2015).
Buddhist chaplains apply their skill and insight to relieve suffering in many ways, from providing end-of-life spiritual guidance to performing religious rites to leading mindfulness practices. Bobbie Cleave, an Order of Interbeing member and retired hospice chaplain, said her favorite activities were teaching stress reduction and meditation to healthcare workers and doing qigong with the elderly. She reflected, "The qigong practiced at Deer Park Monastery started me in learning about it and certifying as a qigong teacher. Many meditations and mindfulness practices from Plum Village formed the basis for what I shared as a chaplain."
Because Buddhist chaplains work in places where many faiths are represented, they support people of any and all religions and spiritual traditions. "I rarely meet people who practice Buddhism, or even meditation, in the hospital or nursing facility units," Pamela Goddard said. "Even so, we often find common ground in the wish to be free from suffering and to treat each other with respect and kindness."
Challenges of Chaplaincy
Chaplaincy work can be demanding. The chaplains who gave input for this article named lots of pitfalls: encountering more need than they can address; a high-stress environment with a daily quota of patients; taking on the suffering of others; painful attachment to outcomes; the devastation of grief; bureaucratic institutions struggling to stay open-hearted in profit-driven systems; and burnout.
The multi-faith work of chaplaincy also can be a hurdle for some Buddhists. Anthuan Vuong finished five years of chaplaincy training—including a Master of Divinity program and internships at hospitals in California—and he found the work "emotionally taxing but exhilarating." He was grateful to implement Buddhist practices such as taking mindful breaths and coming back to the present moment with a wide range of patients, including Christians, Hindus, Muslims, and nonbelievers. But he struggled with the preconceived notions that came with a predominantly Judeo-Christian environment where he was expected to pray with patients; in certain ways, he had to compromise his Buddhist values, and some patients felt that he "wasn't Christian enough." Because of these factors as well as a lack of Buddhist peer support and few job opportunities, he ultimately resigned from chaplaincy work.
Joys of Service
In spite of the demands they face, many Buddhist chaplains feel deeply rewarded and strengthened by their work. They find joy in listening deeply, serving people in times of need, and witnessing people come alive and grow through loving connection. Greg Grallo, a Dharma teacher in the Plum Village lineage and a hospital chaplain in Montana, explained, "Being in relationship at a vulnerable time of suffering is a privilege. Hearing people's stories and watering the seeds of inner resources in others also strengthens my own resources. I am continually humbled by resilience in the people I serve."
"When I tell people about the work I do, often they remark that the work of a chaplain must be so hard because I am dealing with people's emotions. But my chaplaincy service actually brings me a lot of joy," said Andrew Bear, an Order of Interbeing member who works as a hospital chaplain. "I am able to meet people in various states of crisis, fear, and grief, and bring a human connection that helps them work with their suffering. My mindfulness practice gives me an inner joy, and I have the opportunity to share the joy with people who are going through difficult experiences. Every day, I feel I have made a difference."
Much gratitude to the chaplains quoted in this article, as well as chaplains Steven Spiro, Diana Fish, and Ettianne Anshin, for sharing insight about their work.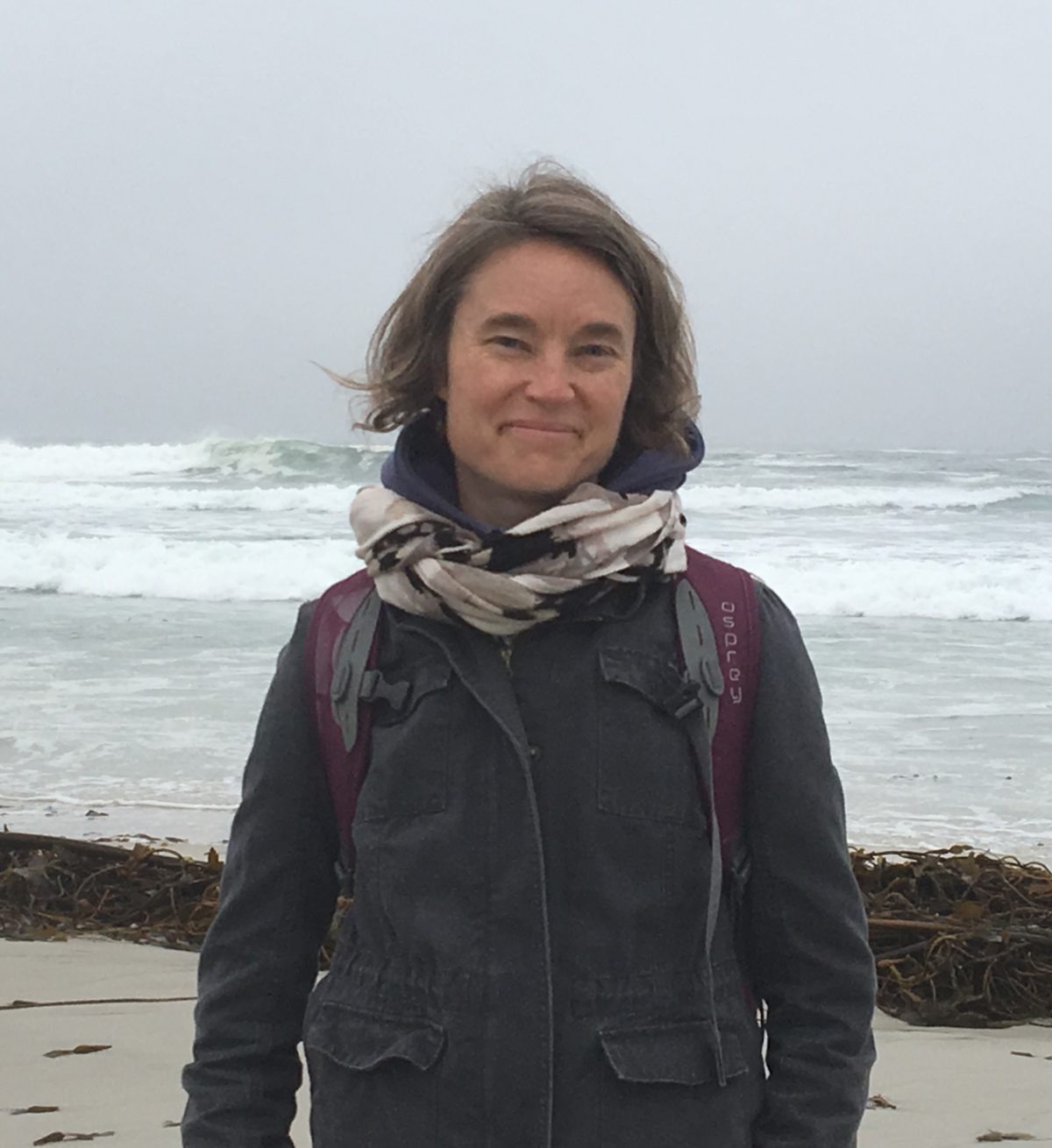 Natascha Bruckner, True Ocean of Jewels, practices with Heart Sangha in Santa Cruz, California, US. In 2020, she completed the two-year Upaya Zen Center Chaplaincy Training Program in New Mexico. Natascha practices informal chaplaincy through writing, hospice volunteering, and supporting mindfulness practices in prisons.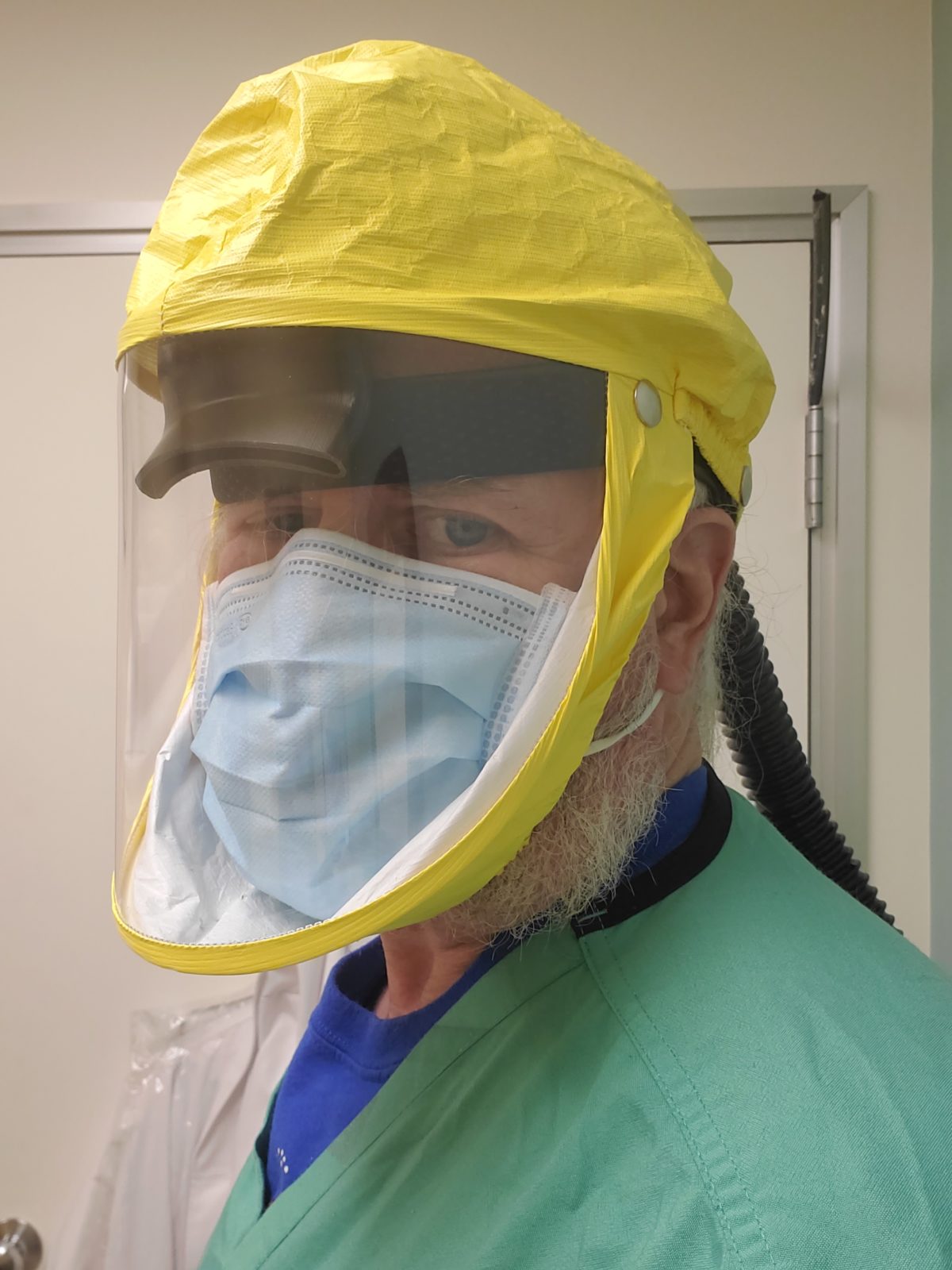 Chaplaincy in the Time of COVID-19
As a chaplain at Kaiser San Jose Hospital and Medical Center in California, I serve patients on all medical floors and in the emergency department, oncology clinic, and surgery center. I also serve family members and hospital staff. The pandemic has affected my work in many ways. The hospital has a very strict visiting policy, so our patients are isolated now. I often initiate a video visit with a patient's family, friend, or clergy from the patient's bedside to facilitate connection. With COVID-19, I have needed to wear more personal protective equipment, such as a mask, face shield, gown, gloves, and at times a positive air pressure respirator, which covers my entire head. Patients can only see my eyes through a shield, and my mask covers facial expressions. I have had to learn ways of communicating that help bridge these physical barriers. For example, I sometimes tell a patient what kind of facial expression I am making behind my mask. I am providing much more spiritual and emotional support for young family members when COVID-19 patients have extended hospital stays and when they die. Many young people have died from COVID-19, often with a spouse and young children who have not been able to visit. I not only support the spouse who knows that their loved one is dying and cannot visit but also provide coaching of young parents in how to tell their children what is happening to their mommy or daddy and how to explain that mommy or daddy has died and is not coming home from the hospital. Also, with COVID-19, our hospital staff has experienced a lot of fear, anxiety, and trauma, so I shifted a significant amount of attention from patient care to providing staff with support, including a lot of one-on-one check-ins. At all nurses' stations, I placed hand-washing gathas that read, "Water comes from high mountains and deep within the Earth. Now water flows over these hands. May these hands skillfully express healing and care." I also handed out laminated cards with short self-compassion exercises and short gathas for mindful breathing.
– Andrew Bear, True Precious Garden, March 2021