By Dr. Tho Ha Vinh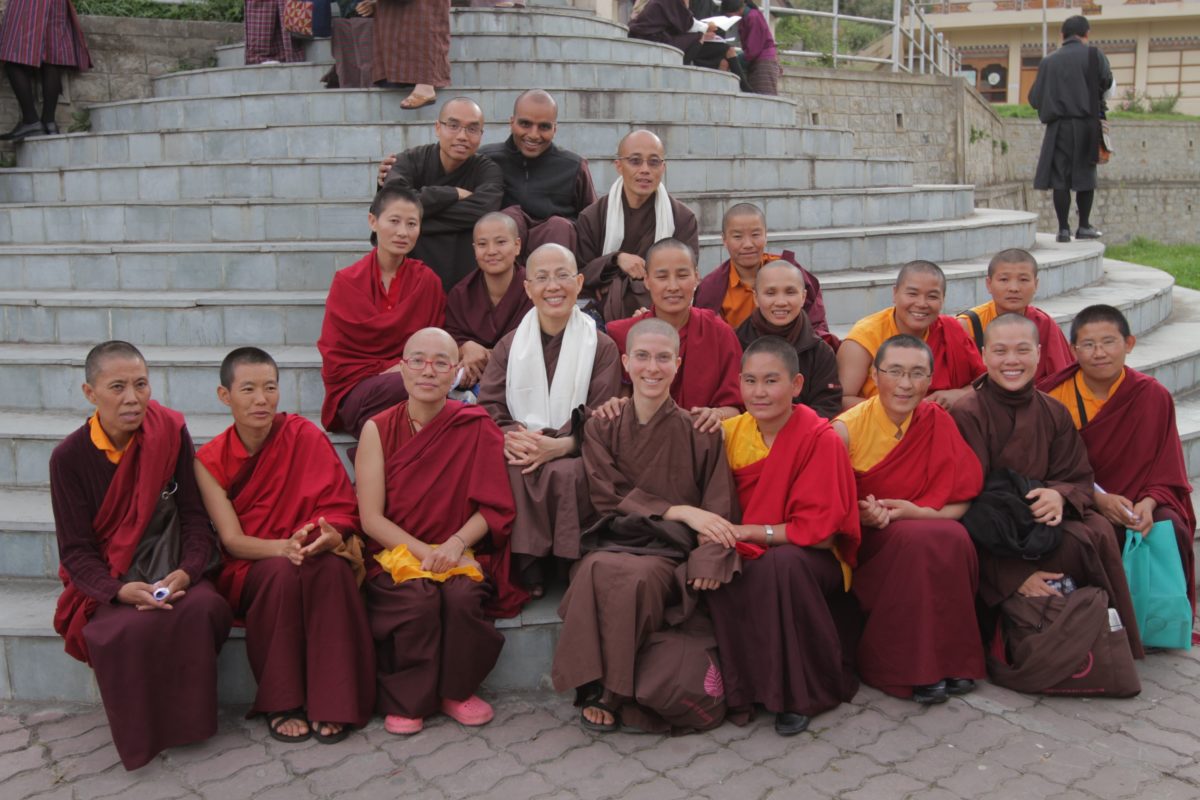 Much of the economic and ecological crisis facing mankind is related to overconsumption and mindless consumption of natural resources. Yet a change of behavior can only occur if we find other means to foster our well-being than through shopping and consuming.
If we look at the roots of overconsumption, we find craving and unlimited desire. If we examine the roots of craving and unlimited desire, we reveal a sense of meaninglessness about our life, a sense of isolation we try to overcome by acquiring material possessions and new experiences. But the satisfaction that material objects bring us is very limited; the new car, computer, or smart-phone bring us pleasure for a short time, but too soon, the feeling of isolation and the need for fulfillment return. In response, we continue the cycle of mindless consumption, buying more things in hopes they will fill the vacuum within us.
Comparable to the cycle of addiction, the short-lived pleasure quickly turns to suffering and depression, and we become more deeply addicted to the habits of overconsumption as we try to create meaning in our lives.
The feeling of meaninglessness and isolation will never be transformed in this way. Becoming a complete and fulfilled human being can only be achieved through training of the mind. Loving kindness, compassion, joy, equanimity, peace of mind, wisdom, and contentment cannot be bought, but can be trained. Mindfulness is one of the most powerful tools for developing compassion, peace, wisdom, and joy. More than any external circumstances, these qualities determine our true sense of well-being and happiness.
His Majesty the Fourth King of Bhutan first formulated the vision of Gross National Happiness (GNH). It measures the quality of a country in a more holistic way than Gross Domestic Product (GDP) and is based on the belief that the beneficial development of human society takes place when material and spiritual development occur side by side to complement and reinforce each other.
As important as laws, policies, and government action might be for GNH-inspired development, I deeply believe that without a transformation of consciousness and mindset, GNH cannot be fully implemented.
The Happiest Day of Their Lives
For this reason, the first workshop conducted by the GNH Centre Bhutan in cooperation with Plum Village was titled "Mindfulness as a Source of Happiness." Four days of mindfulness workshops were coordinated with a delegation of brothers and sisters from the extended Plum Village community and friends from Wake Up International. We targeted young people, who are the most subject to western consumerist influence through television and the Internet. It was deeply moving to experience how open they were to engaging in mindfulness practices: sitting meditation, walking meditation, mindful eating, sharing from the heart, and listening to one another with compassion.
Approximately five hundred participants engaged in the workshops. Some who had registered for one day returned for additional days. I met mothers and fathers who told me that their son or daughter had come home from the workshop and told them they should absolutely join on the next day. Some participants said it had been the happiest day of their lives; others said they had never felt so much peace. When we asked who would like to continue to practice, nearly all of the participants raised their hands.
A princess opened the event in the presence of the Minister of Labor and Human Resources, Dasho Karma Ura, a prominent GNH Scholar, two Members of Parliament, and other distinguished guests. The princess gave a wonderful opening address, ending with a quote from Venerable Master Thich Nhat Hanh. We offered a calligraphy of Thay's to the princess: "Peace begins with your wonderful smile." It could not have been more appropriate!
Several Members of Parliament who participated with the young people approached me after the event and said they wanted us to organize similar workshops in their constituency and in all provinces of Bhutan. The Minister of Education joined on the last day and invited the whole delegation for dinner to share on mindfulness in education.
Original Radiant Nature
The participants were amazingly responsive to the mindfulness workshop facilitated by the brothers and sisters from Plum Village. The spiritual atmosphere that permeates Bhutan has a powerful impact on the youth, and although the lives of the young are heavily influenced by TV, Internet, and other forms of media, these influences remain superficial. Mindfulness, meditation, and ethical values are easily understood, and today's youth are attracted towards positive aspects of life. It is still easy to reach and touch their wholesome inner being. Their original radiant nature is not too deeply covered by the distractions of mundane life.
Several commented that the retreat had been one of the happiest moments of their life. They were also very touched when they watched the video of the Wake Up Movement and realized that young people in America and in many other countries around the world are also practicing mindfulness and trying to lead healthy, happy, and peaceful lives.
When looking at the faces of the young people who had participated in the retreat, it was obvious that mindfulness really is a source of happiness! It was amazing to see the shining eyes, the big smiles, and the happy faces. At the end of the workshop, the attendees did not want to leave and wanted to bond with the monks and nuns. It was truly impressive. They were full of gratitude and enthusiasm.
We plan to create a local group for youths, where they can continue to practice mindfulness regularly. We hope they will become our GNH ambassadors of mindfulness in their families, their schools, and their society.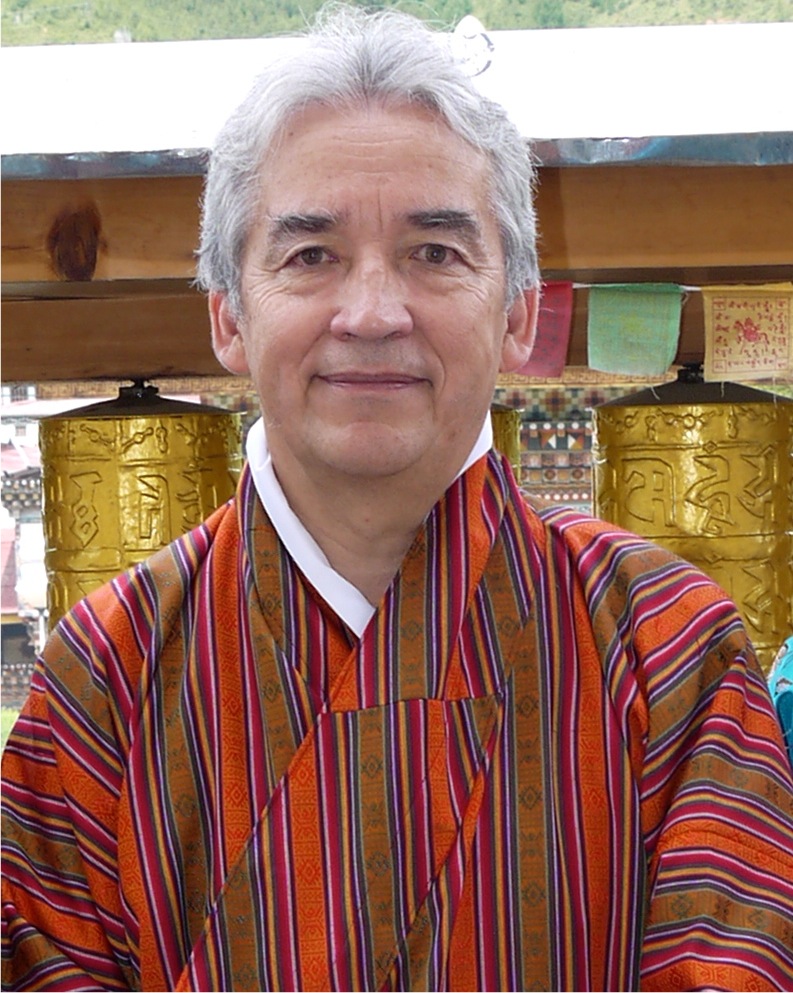 Dr. Tho Ha Vinh, Chan Dai Tu, is the Program Development Coordinator of the Gross National Happiness Centre in Bhutan. He has been the Head of Training, Learning and Development at the International Committee of the Red Cross. He is the chairman of Eurasia Foundation, an NGO working with children and youth living with intellectual disabilities in Vietnam. He is a Dharma teacher (Dharmacharya) ordained by Thich Nhat Hanh.