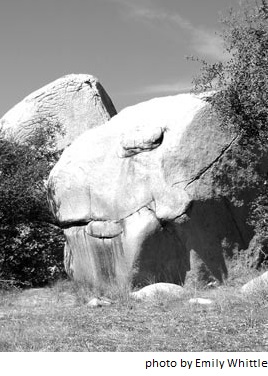 The trail of silent walkers winds across the valley like a lazy snake.
Sage blesses us with her fragrance, while solemn stone friends witness our peacefulness.
We arrive step by step one after another at the watery oasis.
Ducks race each other across the lake over and over going nowhere like my busy mind.
A pair of regal pelicans glides by slowly bringing my attention deep into the water's flow.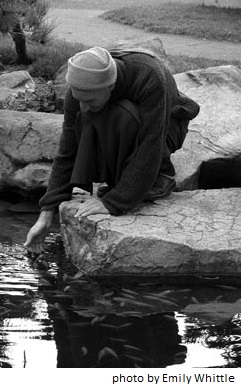 Alexa Singer-Telles, True Silent Action, lives in Redding, California and practices with the River Oak Sangha. She was ordained into the Order of Interbeing at the winter retreat.