My heart is blushing red
I have cried for you once, I will not
cry for you twice
How I miss you
My heart is heart broken
Somewhere deep in your heart I
I know you love me so much
I am waiting
I can feel your heart wanting me.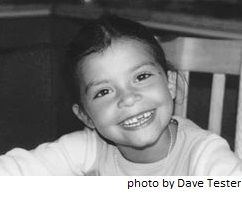 Yakira Traub is seven years old and lives in Hove, England. She loves animals, yoga, and miso soup. Her mother tells us that she is dealing with painful feelings following her parents' divorce through words and music. She is a prolific reader, loves to write poetry, and has begun playing the violin.