By Anthuan Vuong
To maintain my sanity in an intense and at times chaotic and insane environment, I have been motivated by the staff and pa­tients at Cedars-Sinai Medical Center in Los Angeles to love and live more deeply. They have motivated me to practice Buddhist meditation more deeply and to be present in every circumstance. Each morning before going to work or at the end of my evening shift, I am reminded of this existential question: "Have I lived as if today was my last?"
Walking around Cedars-Sinai Medical Center, one finds staff walking briskly with serious looks on their faces. Where is everyone rushing to? Where are they all going? In the elevator, staff are constantly focused and quiet, and are frequently on their smart phones. When I offer them a smile and say, "Good morning," how much of an impact do I have in this hospital?
My experiences have motivated me to be in touch with myself, my in- and out-breath, my emotions, and my bodily functions. When I drink my cup of tea, I am reminded of one of Thay's teach­ings: Am I really THERE? When I walk up and down the stairs, am I aware of my in- and out-breath? When I see my patient, am I totally present?
Last week I visited a patient who was in his last stage of a debilitating cancer. He was completely frail with many tubes at­tached to him. He was on a ventilator, clinging to dear life. He was Catholic and still believed in God. His wife was angry with God. His brother was Muslim. The family was very receptive to having a Buddhist chaplain present. I asked if I could offer him a prayer and the family agreed. I held his hand and bowed my head. I noticed that he held my hand tighter and his loud, deep breaths seemed to be filled with anxiety. As I continued my prayer, I noticed his breaths became calmer, slower, and much more relaxed. When I finished, I asked if I could offer a Buddhist chant. The family agreed. I offered a chant and also invoked Avalokiteshvara's name as a second chant. We could feel the calmness and silence of the room. When I finished, I noticed the patient did not want to let my hand go. Had I made a difference that day? Had I been present with myself and my patient?
To help me with my work in spiritual care, I recently read Sister Dang Nghiem's and Thay's teaching on the "second arrow." "The Buddha gave a wonderful teaching about the second arrow. Imagine a person being shot with an arrow on his or her left arm. This is very painful. How­ever, if a second arrow is shot into the same wound, the pain would not only double or triple, but it would be exponential. When we experience a physical or mental pain, it is the first arrow. If we allow our mind to engender anger, fear, worry, despair, denial, etc., these would be the second, third, or fourth arrows that worsen our situation dramatically." 1
Through most of my encounters as a Buddhist/Interfaith Chaplain, I witness that my patients tend to experience a second or third arrow due to emotional, psychological, and/or spiritual distress. Their physical ail­ment acts as the first arrow. However, when these patients do not have family or friends come to visit them, are angry at God, have distress over economic issues, familial issues, or outcomes of their ailments, these then act as second arrows. These are common experi­ences and behaviors among my patients, and rightly so. Their distress contributes to their already declining health. On the contrary, when these facets are addressed, the patients are helped to heal from physical ailments. In terminally ill or dying patients, spiritual care practices such as breathing exercises, chanting, meditation, or merely being present can help alleviate their anxieties and mental/spiritual suffering.
I offer thanks to all my patients at Cedars-Sinai Medical Center who have been my spiritual care providers. In turn, I have ended up being their patient. In their raw and vulnerable times, they have shown me their true humanity. They have shown me how to live. I have learned that in order to accept and experience life fully, one must experience suffering fully.
1 Sister Dang Nghiem, Mindfulness as Medicine: A Story of Healing Body and Spirit (Berkeley, CA: Parallax Press, 2015), p. 240.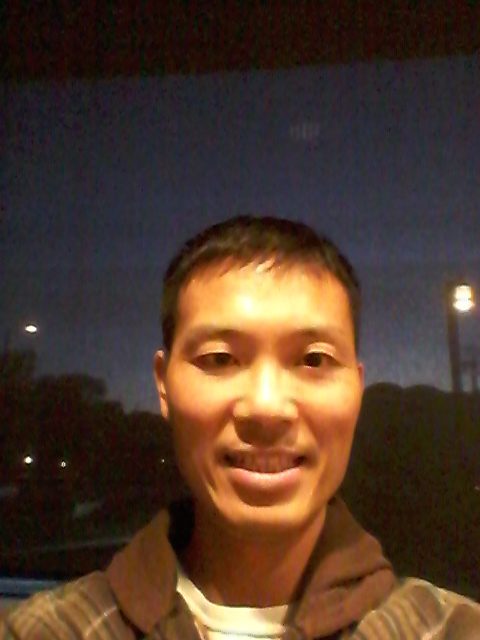 Anthuan Vuong, Chanh Minh Dao (Right Bright Path), is a Buddhist/Interfaith Chaplain intern at Cedars-Sinai Medical Center. He will start a one-year chaplaincy residency training soon at Sharp Medical Center in San Diego. He will receive ordination into the Order of Interbeing during the 2015 US tour. He has been a student of Thay's since 2000 and has been involved in the Wake Up and Viet Wake Up movements over the past few years.