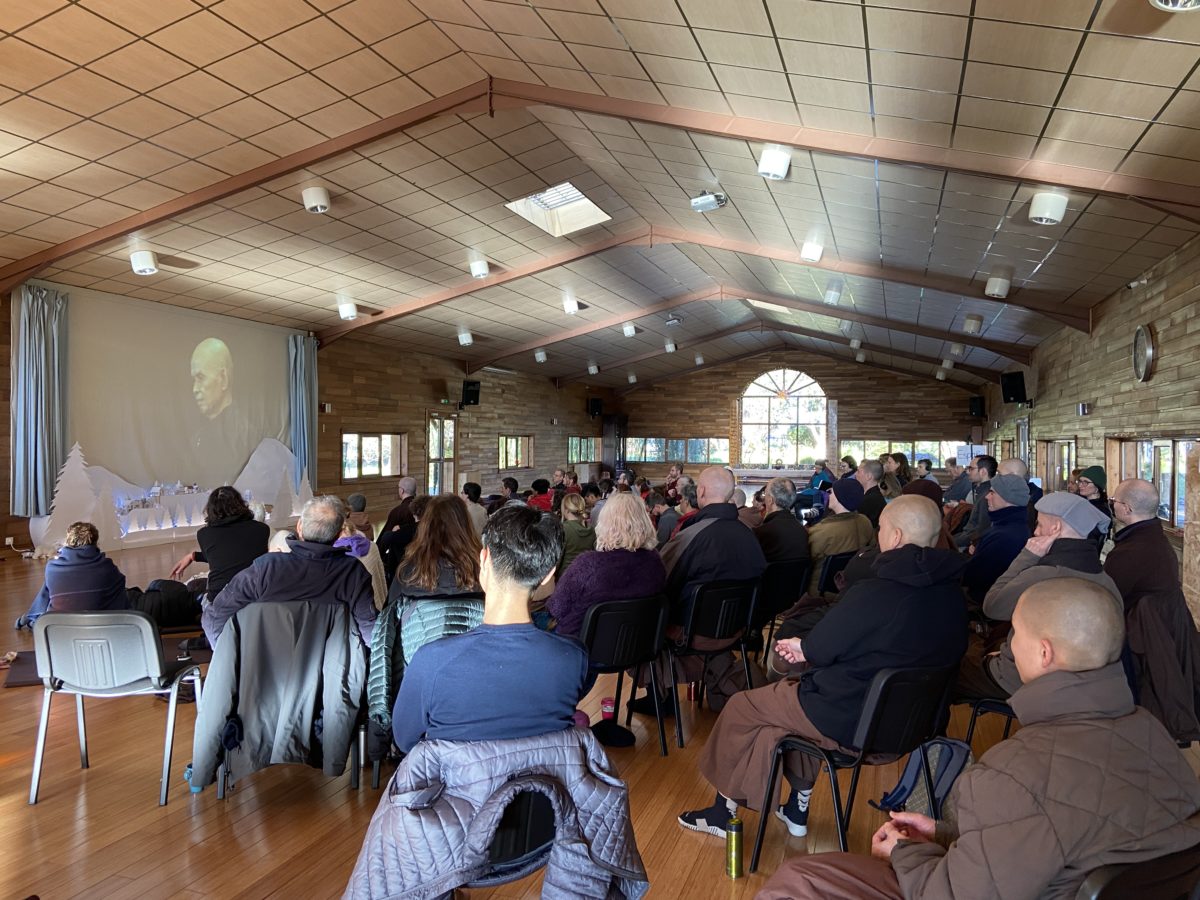 The pandemic has asked much of teachers, and our work to support the well-being of educators and build happier communities has never been more important. This year has seen Wake Up Schools respond in creative ways to the drastically changed educational landscape, relying on our core pillars of embodiment, service, and community.
The first months of 2020 included a New Year's retreat for teachers in Upper Hamlet at Plum Village France and a Day of Mindfulness for educators hosted by the Florida Community of Mindfulness led by Dharma teacher Richard Brady in the United States. Such opportunities invite teachers to let go of learning outcomes and come home deeply to themselves. In February, we hosted an online live screening of the film Happy Teachers Will Change the World, recorded during an Educators Retreat led by Thich Nhat Hanh at Brock University in Canada in 2013. The film's director, Wouter Verhoeven, joined us, and we enjoyed a touching and reflective question-and-answer session following the screening.
As COVID-19 spread and schools closed around the world in March, several teachers from Wake Up Schools explored the future of positive education and ways to support our personal and collective well-being as part of the World Happiness Festival. Speakers included Ha Vinh Tho, Hélène Le Bris, Lisi Ha Vinh, Katherine Weare, Marianne Claveau, Guillaume Chave, Nathalie Martin, and Orla O'Sullivan. We also responded to the experience of parents in the lockdown: in France, Marianne Claveau, Banu Gokoglan, and Brother Bienveillance recorded a video to share practical ideas and games to help parents live more joyfully with their children.
In Vietnam, our core Wake Up Schools group supported a series of initiatives for frontline workers to share and experience mindfulness practice. There was an urgency to support health care workers. In April, we co-hosted an online workshop with the Vietnamese Centre for Healthcare Improvement Research. Staff at the front line of the effort to treat and contain COVID-19 shared their experiences of anxiety, exhaustion, and suffering; Wake Up Schools led guided meditations to offer a taste of mindfulness practice. This practical workshop was well received and is now available to 30,000 health care staff in Vietnam.
Our outreach continued with a workshop for Vietnamese educators. The guest speakers included university lecturers, high school academic board members, and a counsellor psychologist. They discussed the educational challenges and opportunities of the pandemic. Order of Interbeing members Le Thi My Hang and Orla O'Sullivan introduced the practice of mindfulness so that teachers could experience peace and learn how to take care of strong emotions during this difficult time. Nguyen Thi Gia Hoang, a lecturer at Hoa Sen University, Psychology Department, shared after the workshop:
"As I listened to the panelists share, my understanding about the situation in schools and families broadened. My heart goes out to all parents, teachers, students, and staff who are struggling now, including myself and many people I know. I resonated deeply when the Wake Up Schools coordinator shared about the situation in Ireland and how parents face real anxiety in homeschooling their children during this crisis. She showed us a bell and shared how the practice of listening to the sound of the bell can help us come back to the present moment, and be there with the sound of the bell and calm our nervous system, even when the world outside seems to be chaotic. I hope each of us can create that space to be present and take care of ourselves during this challenging period."
In May, as schools in Vietnam prepared to reopen, we hosted another online seminar for educators and parents. Sister Boi Nghiem joined from Magnolia Grove Monastery and invited us to make this semester a "noble semester," with the energy of mindfulness. There were also sharings from Nguyen Thị Hoai Minh, Ba Nguyen Le Binh, and Orla O'Sullivan, offering practical support and encouragement to educators and parents. One participant commented, "It's been an amazing evening. Tomorrow morning, I will wake up earlier, watching my breath, taking slow steps, and walking lightly down to the kitchen. Thank you."
An Invaluable Resource
Based in New York City, Elena Cardo is an Order of Interbeing aspirant and Level II mentee. She has been planting good seeds for some years. As lockdown began, she offered her support to both teachers and students.
"For several years, I have offered weekly mindfulness practices to teachers. We were able to keep up these practices during lockdown. My teachers often request what they call 'the old classic' as a practice, referring to what we in the Plum Village tradition know as the sung guided meditation: In, out; deep, slow; calm, ease; present moment, wonderful moment.
For the students, I offered weekly schoolwide practices online. In some instances, we also included sharing in a circle with deep listening and loving speech. With my own classes, I continued to begin class with routine short sitting practices we had established before the shutdown."
Our Wake Up Schools Level II mentoring programs also continued. As part of Richard Brady's mentee group, Elena drew practical support from her community of teachers. "We shared the practices we are bringing to our home schools as well as obstacles and victories we experienced in the classroom and with our staff. We witnessed together the many ways that contemplative methods can be used with any curriculum content."
With the end of the school year, there were summer opportunities for educators to heal and refresh themselves. In Singapore, Joyful Garden Sangha had meetings for their Joyful Educators community. In Italy, Wake Up Schools and Avalokita Centre co-sponsored an online mindfulness series for teachers, led by Dharma teachers Richard Brady and Kaira Jewel Lingo and attended by more than five hundred educators.
In India, Ahimsa Trust and Wake Up Schools offered an online course for educators on cultivating mindfulness. Running from June to August, this practical course led by Dharma teacher Shantum Seth explored ways to nourish joy, transform negative emotions, and create an atmosphere of happiness.
Many teachers and school staff also participated in the online retreats offered by Plum Village, and in the International Family Retreat coordinated by members of the Deer Park, Magnolia Grove, Blue Cliff Monastery, and Plum Village communities. The Family Retreat helped to realise the advice offered by our teacher at Brock University: First embody the practice yourself; then practice with your family; after that, share the practice with your students.
As the new school year began, the many arms of Wake Up Schools continued to seek ways to support. Wake Up Schools Vietnam founded a new social enterprise called An Ban (conscious breath), which will offer a programme of retreats and projects, including events for teachers and medical workers.
In Italy, an Online Happiness Camp (Campo di Felicità) is in progress, led by Dharma teacher Adriana Rocco. This space for teachers and parents opened in September and continued through to December, supporting people to nourish their seeds of calm, stability, clarity, and confidence.
In France, a new Level II programme (Étape 123) is beginning under the guidance of Dharma teacher Hélène Le Bris. In the United States, we are preparing an online Level II transmission ceremony for three teachers who have completed their mentoring; we also have fifteen teachers who are currently undergoing their Level II training.
Thay's vision for mindfulness in education continues to manifest around the world, being adapted with ease to different environments. In the University of Languages and International Studies in Hanoi, Vietnam, Anh-Le Ho-Gia has completed a sixteen-week mindfulness journey with twenty-five leaders and lecturers. She used Happy Teachers Will Change the World as a core text; students were encouraged to connect with Plum Village and to use the Plum Village app. On completing the course, her students formed their own weekly community group to share and support each other and their practice. The University of Languages and International Studies plans to introduce mindfulness as a core module for all its students.
"This is the season for planting seeds," says Anh-Le, referring to the heightened awareness of anxiety this past year. "People are much more committed to the practice to help them to stay grounded during this time."
Elena has observed the same increase in interest at her school: "This year, for the first time at our high school, I am running a mindfulness class. The curriculum will be based on Happy Teachers Will Change the World, and my group of teacher practitioners has grown. We will continue our weekly practices before school, and I will be offering professional development for the teachers who are developing their mindfulness practice."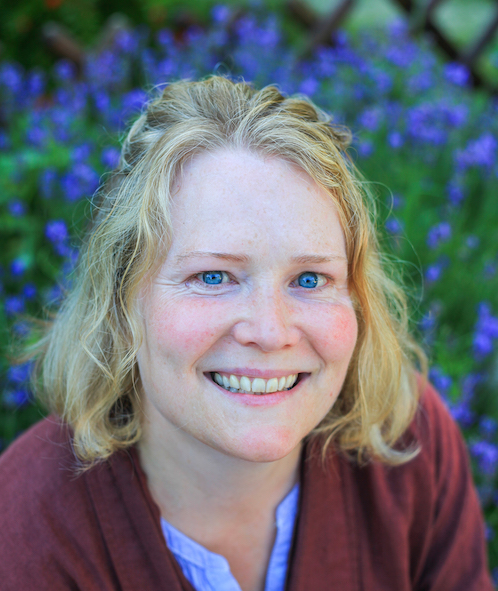 In his Letter to a Young Teacher, Thich Nhat Hanh writes: "Our mission as teachers is not just to transmit knowledge, but to form human beings, to construct a worthy, beautiful human race, in order to take care of our precious planet." May our work at Wake Up Schools continue to explore ways to realise Thay's beautiful vision with compassion and wisdom.