When the "shelter in place" order went into effect in the San Francisco Bay Area in March 2020, my Dharma friend Chris Pham offered to host meditation on Zoom every weekday morning at 7:00 a.m. He called it "Sit in Place."
My Sangha friends provided perspective, balance, and support when I needed it.
I was already meditating every morning, but I was lonely in my practice. I was eager for more community support and more Dharma friendship. So I gladly joined his morning meditations, along with eight or ten others. We spent five or ten minutes checking in, twenty or twenty-five minutes meditating, and ten or fifteen minutes in Dharma sharing—forty-five minutes in all.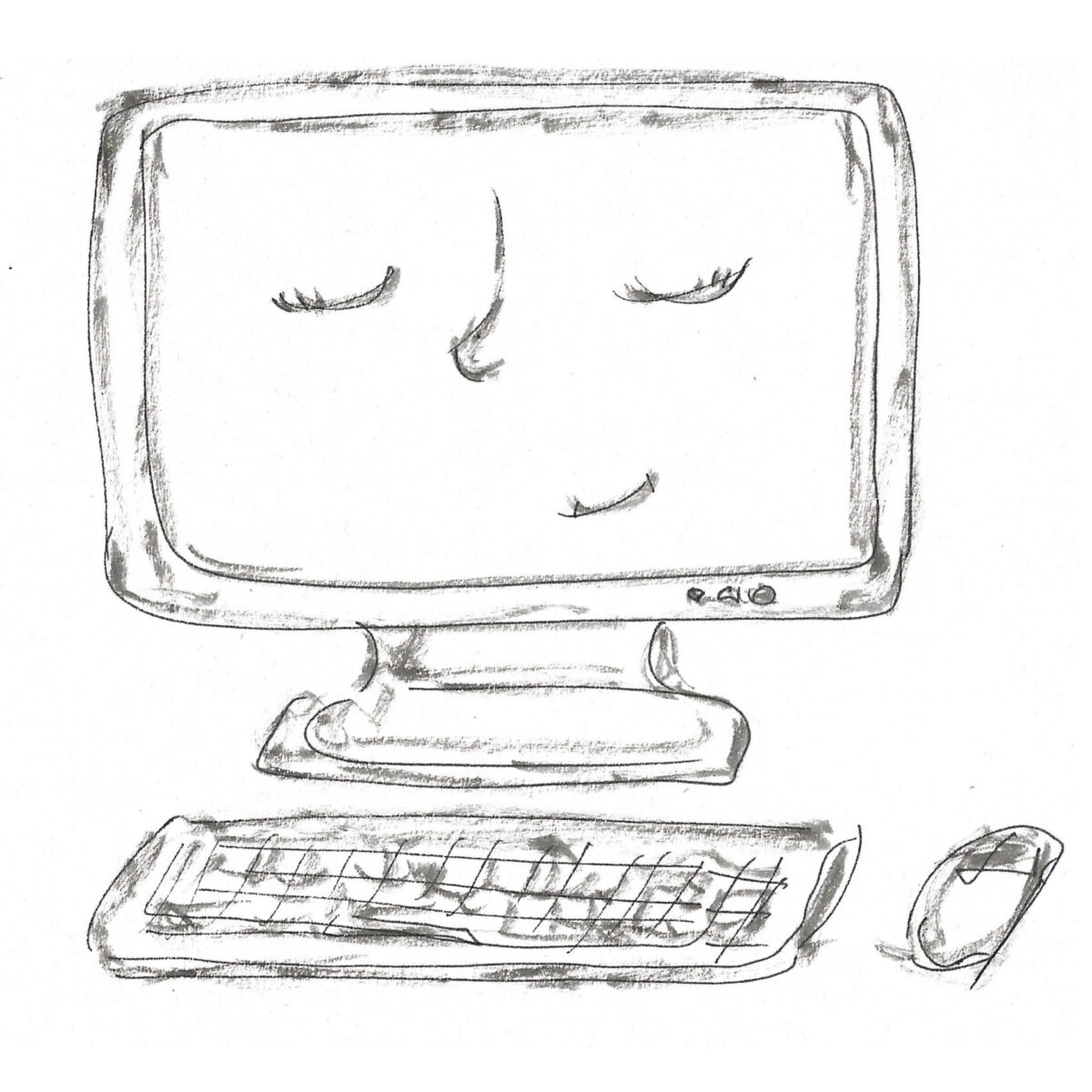 Within a couple of weeks, Chris had invited several people to help facilitate, including me. After a month, we all decided to just keep going and gradually fell into a rotation where a different person was facilitating each day of the week. New people came, some original folks stopped coming for a while, the faces in the Zoom squares kept changing, but we continued to sit there every weekday morning. After a few months, we realized we had accidentally created a new Sangha! After brainstorming names and voting on various suggestions, we named ourselves Morning Bird Sangha.
Amazingly, more than two and a half years later, Morning Bird Sangha is still meeting every weekday morning. We held a "blessingway" ceremony (on Zoom) to honor one of our members who was about to give birth; her baby boy is now over a year old. We celebrated our one- and two- year anniversaries with little parties online. One member sat with us for several months as she waited for admission to Plum Village in France—and then she was accepted as a novice monastic. (We haven't seen her since!) We met in person for a picnic in San Francisco late last summer. We helped host three brothers from Deer Park Monastery on their "Road Retreat" in September 2021, organizing the Bay Area part of their tour. And, what's particularly meaningful for me, Morning Bird Sangha is supporting me in my aspiration to become a core member of the Order of Interbeing (OI).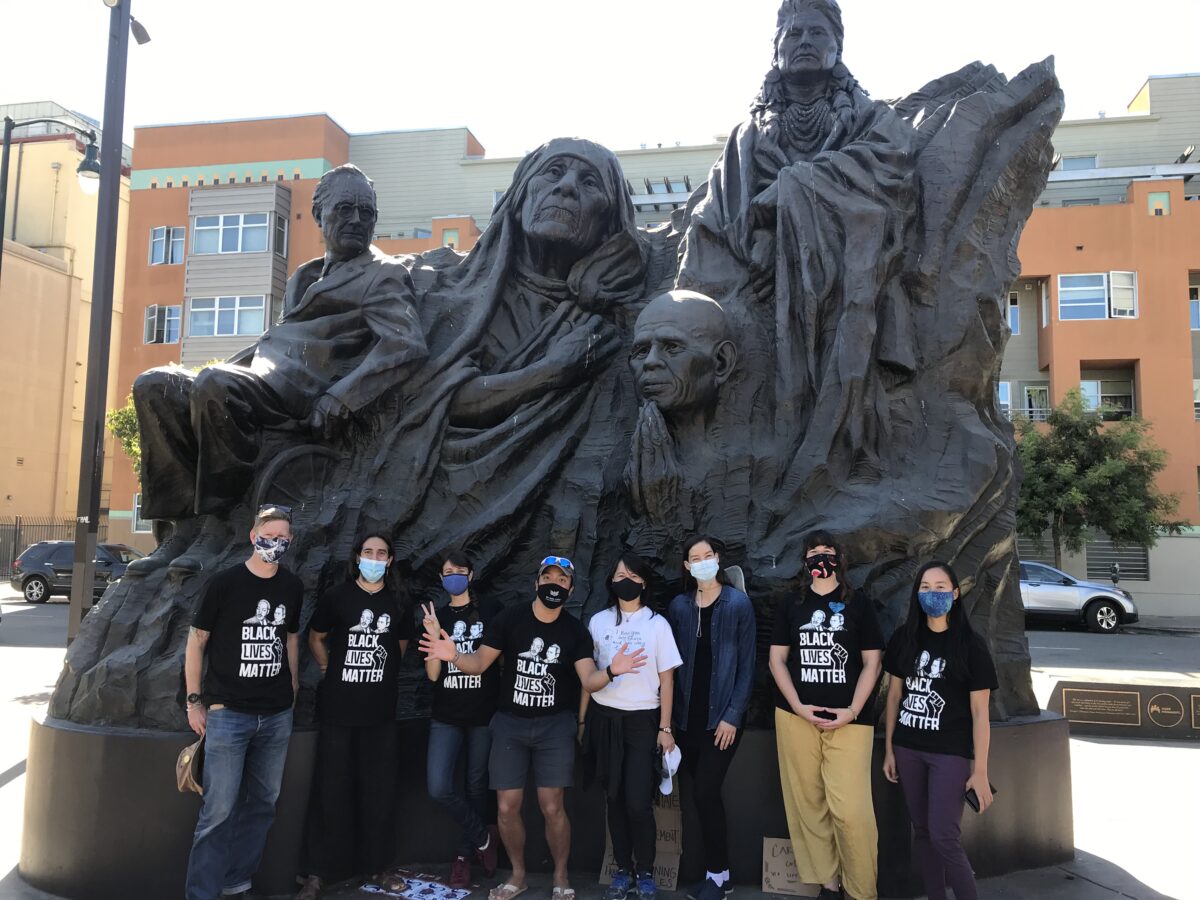 The existence of a Sangha that meets every morning on Zoom has made all the difference for me, and I think for many others too. I have found it a continual source of support and encouragement in my practice. Morning Bird Sangha provided a precious opportunity for friendship and connection during the long months in 2020 and early 2021 when we really couldn't go out of our houses much. It allowed me to connect with others who, like me, were not able to attend in-person Sanghas as often as they'd like to, even without the pandemic. My Sangha friends provided perspective, balance, and support when I needed it—when the loneliness of pandemic-imposed isolation combined with my wife's illness and my children's challenges made me wonder if I could manage alone. Fortunately, I wasn't alone: I had Morning Bird Sangha. We became a true community.
I have learned how helpful it is to remain in the Sangha when difficulties arise
Sitting with a Sangha daily has provided depth to my practice I never imagined. The openness and lack of formality to our practice has allowed me to experience many different facilitation styles, many different guided meditations, and to learn many songs. Simply showing up, whether I am facilitating or not, has become an important part of my practice: it's how I cultivate my own aspiration for liberation, but it is also how I show love and compassion for my Sangha siblings. Sometimes just being there is all we need to do to support each other.
It hasn't always been easy. Our Sangha struggled last year when trying to figure out how to organize our facilitation schedule in a way that was fair and inclusive. We realized that we hadn't been as open to new facilitators as we could have been, and that we needed to communicate more clearly. I think we emerged from those difficulties with a more transparent self-organization system and a more inclusive approach.
Even those difficulties became a lesson for me in how to resolve conflict in the Plum Village way. I've learned from more experienced Dharma siblings how to let things unfold without rushing, how to help ensure that everyone is heard, and how to recognize consensus when we have arrived at it. Also, I have learned how helpful it is to remain in the Sangha when difficulties arise, as the eighth of The Fourteen Mindfulness Trainings advises: "to practice looking deeply into ourselves and others to recognize all the causes and conditions, including our own habit energies, that have brought about the difficulties," and to "take responsibility for all the ways we may have contributed to the conflict and keep communication open."
This daily practice of Sangha building has also been an inseparable part of my OI aspiration process. I have felt the support of the Sangha in this journey, and I have been grateful to learn ways in which I can support the Sangha in return. Practicing with Morning Bird daily has deepened my personal practice, but it has also deepened my Sangha practice. It has made me, to my surprise, a Sangha builder.
Thanks to online connections, I learned much more about the Plum Village community in Northern California, and how varied and full of life it is. In the past year, I've sat with several other Sanghas via Zoom, and I've done multiple online retreats. I've met so many people, made so many friends, and learned so much about the Dharma, and it's all because of the access that online connection allows.
In retrospect, I recognize now that it was exactly what I was needing.
Edited by Leslie Rawls and Hisae Matsuda.