Love enables us to see things which those who are without love cannot see. Who will be gone and who will stay? Where do we come from and where shall we go? Are the other shore and this shore one or two? Is there a river that separates the two sides, a river which no boat can cross? Is such an absurdly complete separation possible? Please come over to my boat. I will show you that there is a river, but there is no separation. Do not hesitate: I will row the boat myself. You can join me in rowing, too, but let us row slowly, and very, very quietly.

Thích Nhất Hạnh, Introduction from The Path Continues the Journey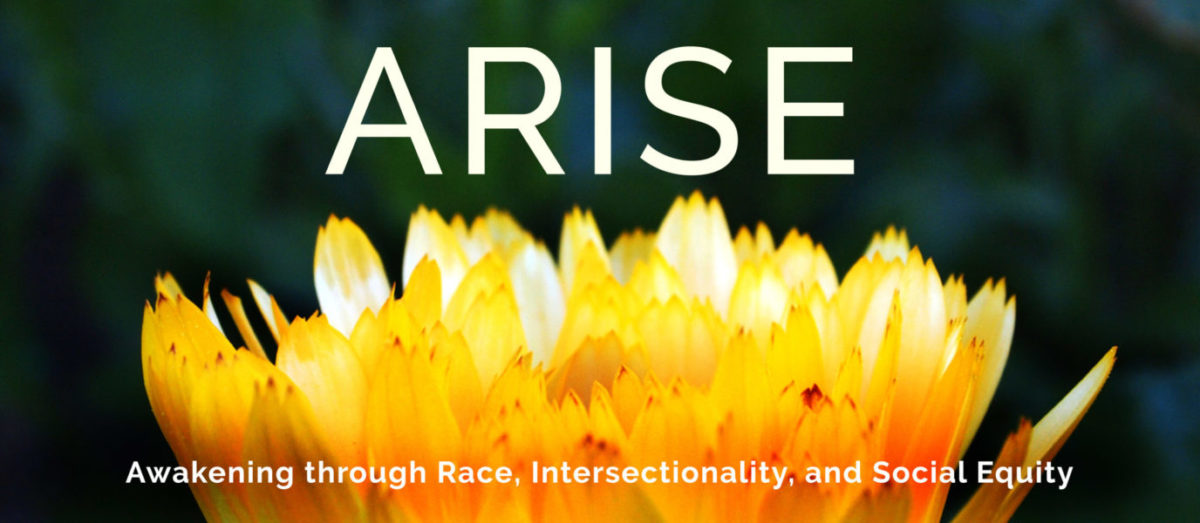 Race: A Dharma Door (RADD) training, an ARISE offering of love in action, was attended by over forty Sangha friends between October 2021 and March 2022. Rooted in the Dharma, RADD introduced the fact that when love is present, hate has no home. This was a continuation of the beautiful quote by Thầy (above), which set the intention for the entire training. Interwoven with interbeing and love as our foundation, the program used the Four Noble Truths as the framework to invite us into a discussion of race as a Dharma door for greater understanding and less suffering. Participants came together virtually seven times—three half days and four full days—over the course of six months, and also met with their "three-body group" to share homeplays (short readings, videos, and/or practices in preparation for the next session) in between these gatherings. 
When asked about what nourished them in the program, participants shared: "the RACE element in the Dharma" and "Balancing learning of suffering with nature, joy, and body awareness." Throughout the training, we practiced resourcing ourselves with simple joy and care, and coming back to the body and its awareness of our racial suffering. The invitation to notice where we hold this trauma of racism in our body—present for BIPOC and non-BIPOC—was continuously highlighted and appreciated by participants. "The focus on the embodied experience" nourished one participant, while another shared: "I am/was nourished by the body movement and vagus exercises." Participants were invited to take good care of themselves during and outside the sessions, touching nature, music, movement, or whatever practices nourished them. Several participants indicated that they felt nourished by: "Vibes, music, the bell, pictures of nature and of Thầy, authentic sharing of everybody."
As Thích Nhất Hạnh has taught, "Mindfulness must be engaged. Once there is seeing, there must be acting. Otherwise, what's the use of seeing?"
Racial inequity was presented in the context of the First Noble Truth, with a focus on racism and colonialism in the USA (historical and present). We acknowledged that the global suffering of racism and colonialism was not something we could take up in this short training program. Racial suffering exists in society, in the heart-mind and in the body. Vagal exercises were introduced to support participants to take good care of the racial trauma in their bodies. One participant shared: "Having [the ways] racism undermines creation and us all spoken out loud and acknowledged…was so healing. Normally it's a private knowing I have; so [it was a] big deal to know that others see and experience that too."
A brief summary of the historical roots of this legacy and current racial inequity in the USA was presented in the Second Noble Truth. One participant shared how important this history is and how they were nourished by "the interbeing of going thru [sic] (rather than around) the historical dimension to reach the ultimate dimension in PV [Plum Village] N. America space."
Racial healing is possible in the Third Noble Truth. Participants were invited to recall a healing moment of release or shift in the middle of a "storm" (a racist event), or a moment of awareness when they fearlessly turned to the present moment of racism and took up responsibility. Participants were also encouraged to reflect on the (personal, social, historical) causes and conditions that brought about the release or shift. The session elicited this comment from one participant: "The encouragement to think about healing moments and what those feel like in our body… felt like some weight came off my shoulders at these times; my stomach unclenched (it's often clenched)."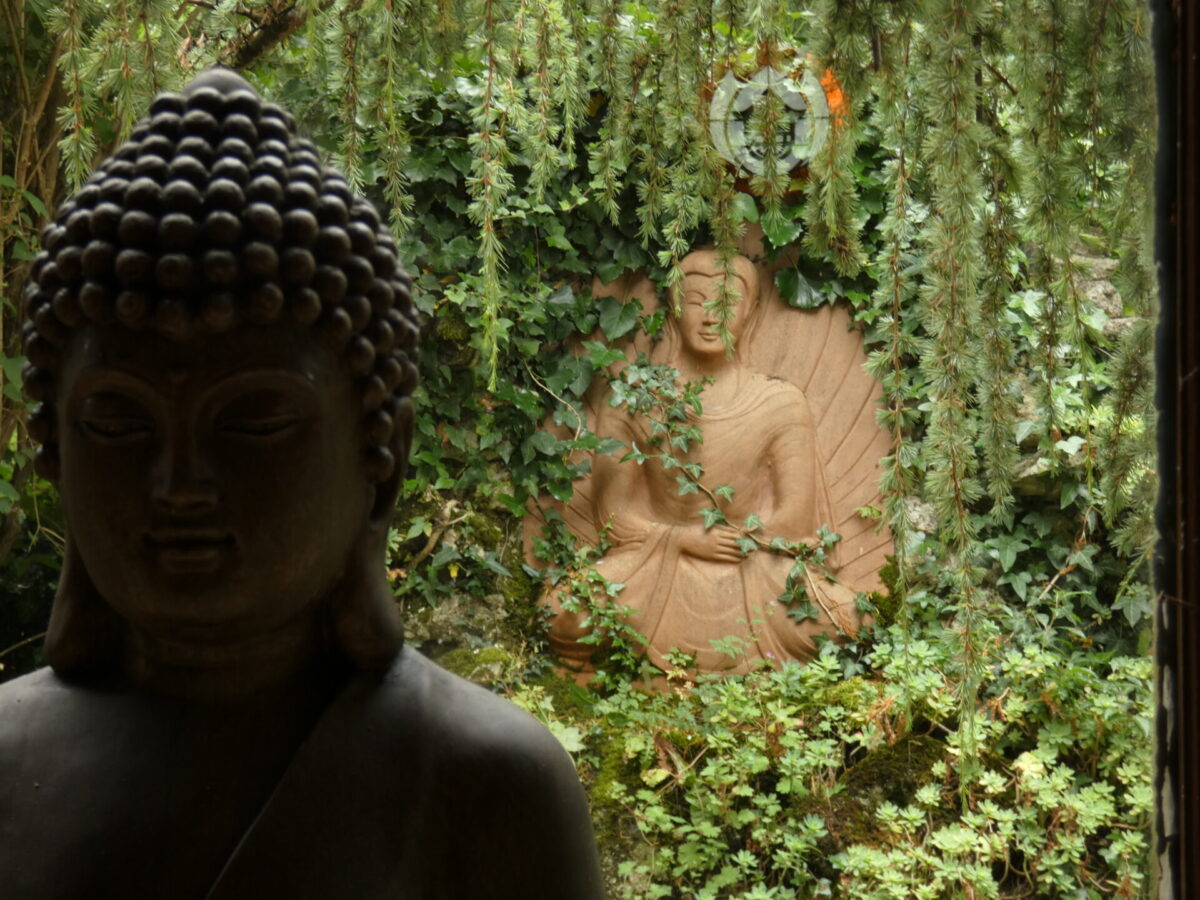 The Contemplations on the Five Mindfulness Trainings were introduced as the framework of the Fourth Noble Truth: the path towards racial healing. One participant shared that they were nourished by reading the Contemplations three times with a mindful pause in between (as adapted from Lectio Divina practice*). Many were touched by the personal stories and dialogues of the presenters on their practice with the Contemplations on the Five Mindfulness Trainings. This prompted further reflection in the subsequent small-group sharing among participants.
The final session of the RADD program focused on learning how participants would take action on this individual and collective path of racial and social justice. Participants collectively acknowledged that action must be taken when we "see" or "recognize" racism. As Thích Nhất Hạnh has taught, "Mindfulness must be engaged. Once there is seeing, there must be acting. Otherwise, what's the use of seeing?" There were so many creative responses! Themes that emerged included: deeper listening and speaking, bringing these learnings to Sanghas, continued practice with the Contemplations on the Five Mindfulness Trainings, mindful art-making to hold space, rewriting Sangha practices to be more inclusive, supporting Black/BIPOC/immigrant authors/musicians/artists/businesses, and going deeper with the practice of touching one's heart space. It was also important to bring in body/somatic healing practices, and to cultivate joy with art, music, and creativity.
Race: A Dharma Door brings ARISE's living and loving into action, honoring ancestors and taking good care of the present moment of racial injustice that still exists today. May we all continue to heal from greed, hatred, and delusion.
Find more information and resources from ARISE Sangha at arisesangha.org.
*  Lectio Divina is an ancient way of reading scripture, passed on in the Benedictine tradition. It calls one to ponder and sit with a short text until one "takes it in". (Mary Rose O'Reilly, cited in Richard Brady. 2009. "Turning Toward the Other: Lectio Divina." In Tuning In: Mindfulness in Teaching and Learning. Edited by Irene McHenry and Richard Brady. Philadelphia: Friends Council on Education.)
Adapted from the ARISE Sangha June 2022 newsletter. Edited by Jess Skyleson and Tom Jennings.