Submission & Permission Guidelines
Book Manuscript Submission Guidelines
Parallax Press is a nonprofit publisher founded by Zen Master Thich Nhat Hanh. We publish books and media on the art of mindful living and Engaged Buddhism. Our authors include Thich Nhat Hahn, His Holiness the Dalai Lama, Joanna Macy, Meena Srinivasan, George Mumford, Bari Tessler, Gail Silver, Andrew Jordan Nance, Pablo d'Ors, and many others. Please review our current titles before submitting.
Our authors are the backbone of Parallax, and we welcome submissions from both agents and individuals. Thank you for thinking of us as a home for your work.
Due to the volume of submissions we receive, we may not be able to respond to all submissions. We are not able to respond to phone calls regarding the status of individual submissions. We do not accept hard copy submissions at this time.
Please submit to Parallax via Submittable. A full proposal consists of (this information is also available on our Submittable page):
Title, Subtitle, and Word Count of Project
Synopsis: A three-paragraph synopsis of the manuscript.
Audience: A paragraph of the primary audience for the project. Demonstrate that there is substantial interest in this subject in the market.
Market: Give examples of what other books out there are comparable to this book and how your proposal is both similar to and different from these books. Other indicators of market interest should be addressed as well.
Author Biography, Resume, and Platform: Attach a current resume, including relevant social media platforms. Along with a biography, address specifically why you are the right person to write this book. Include your writing experience as well as your credentials in the area you are writing about and any boards, organizations, and networks of which you are an active member.
Table of Contents and Sample Chapters: Include a full table of contents as well as at least two sample chapters from the book.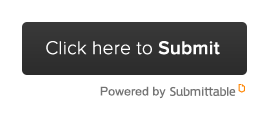 ---
Permissions Guidelines
Requests for permission to use any material copyrighted by Parallax Press must be submitted in writing and should include the following information:
The title and/or page number(s) of the source of the excerpt
The title of your book
Your publisher
The format of your book (i.e., hardcover, paperback)
The print run of your book
The number of pages of your book
The retail price of your book
Your contact information, including full address, and email
Please send your request to:
Parallax Press
Attn: Permissions
P.O. Box 7355
Berkeley, CA 94707
Fax: 510-525-7129
Email: permissions [at] parallax.org
Please allow 4–6 weeks for processing.
---
Foreign Rights
Parallax Press welcomes all foreign rights inquiries.
Download our 2018 Foreign Rights Guide.
Publishers interested in obtaining translation rights to titles by Thich Nhat Hanh should submit a written request to the following agents:
For German language rights:
Literaturmanufaktur
Ursula Richard, email: info [at] literaturmanufaktur.de
Cc: Sister Trai Nghiem, email: ubcadmin [at] plumvillage.org
For Vietnamese language rights:
Sr. Ky Nghiem and Sr. Thu Nghiem, email: bnphuongboi [at] gmail.com
Cc: Sister Trai Nghiem, email: ubcadmin [at] plumvillage.org
For Thai language rights:
Plum Village Foundation in Thailand
Sister Linh Nghiem, email: linhnghiem[at] plumvillage.org
Cc: Sister Trai Nghiem, email: ubcadmin [at] plumvillage.org
For Indian rights:
Shantum Seth, email: shantums [at] gmail.com
Cc: Sister Trai Nghiem, email: ubcadmin [at] plumvillage.org
Inquiries for all other territories should be directed to:
Cecile Barendsma, email: cecile [at] cblagency.com
Cc: Sister Trai Nghiem, email: ubcadmin [at] plumvillage.org
Inquiries for translation rights for all other Parallax Press authors
Cecile Barendsma: cecile [at] cblagency.com
Cc: Heather Harrison, heather [at] parallax.org
Required information about our book
Title:
Author(s)/Editor(s):
Copyright Year:
ISBN:
Requestor information
Name:
Publisher:
Address:
City:
State/Province:
Country:
Postal Code:
Telephone:
Fax:
Email:
Date of Request:
Proposed Language:
Other: