John Simon
John F. Simon, Jr. is one of the pioneers in the development of Software Art. His seminal work "Every Icon" was included in the 2000 Whitney Biennial. In October 2005 the Whitney Museum of American Art and Printed Matter published Simon's artist's book and software CD, Mobility Agents, and in 2011, Simon collaborated with Icelandic singer Björk to write an app for her album, Biophilia, the first app album ever created.
Simon's artworks can be found in the permanent collections of The Whitney Museum of American Art, The Solomon R. Guggenheim Museum, The Museum of Modern Art in New York, Collezione Maramotti, The Brooklyn Museum, The Los Angeles County Museum of Art and The San Francisco Museum of Modern Art, among others.
John F. Simon, Jr. grew up in central Louisiana and studied Geology and Fine Art at Brown University. He went on to earn a Master's of Science in Earth and Planetary Science at Washington University, and an MFA in Computer Art at the School of Visual Arts in New York City. Simon currently lives and works in Sugar Loaf, New York.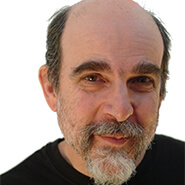 Drawing Your Own Path

33 Practices at the Crossroads of Art and Meditation

Drawing Your Own Path is an account of how multi–media artist John Simon's daily drawing discipline became a meditation practice, and how that meditation illuminated his creative source. A practical...

View this book