Zenju Earthlyn Manuel
In our lifetime there is only one person we must encounter, one person we must meet as though we were passionately in love. That person is the essential Self, the true Self.
Zenju Earthlyn Manuel is an author, poet, ordained Zen Buddhist priest, teacher, artist, and drum medicine woman. The essence of all her transmissions come together in her talks and books. She is the author of Sanctuary: A Meditation on Home, Homelessness, and Belonging, and The Way of Tenderness, among others. A California native, she lives in New Mexico.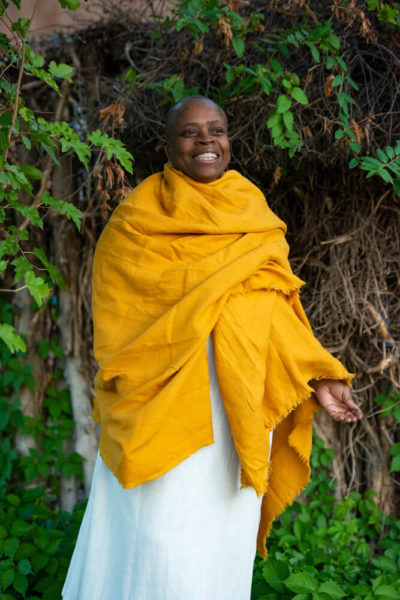 The Deepest Peace

Contemplations from a Season of Stillness

A beautiful glimpse into the daily practice of a modern contemplative, The Deepest Peace reveals moments of stunning clarity from the eyes of a Zen priest. Through silence, stillness, and...

View this book