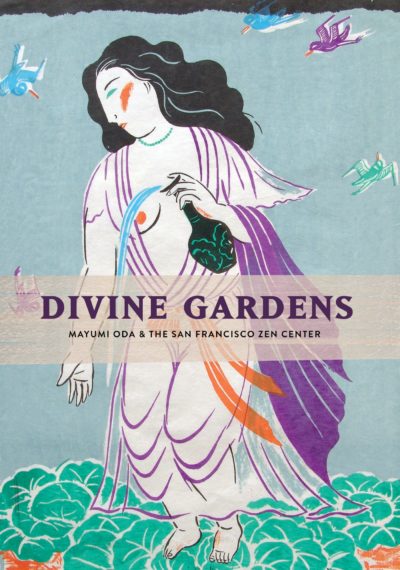 Divine Gardens
Mayumi Oda and the San Francisco Zen Center
Known to many as "the Matisse of Japan," Oda combines traditional Japanese and Buddhist iconography with her own unique sense of color, line, and movement in Divine Gardens.
Free U.S. shipping on orders above $30.
Mayumi Oda's internationally-recognized artwork plays with traditional Japanese and Buddhist images, refiguring them as celebrations of the feminine and the natural world. Where most traditional Buddhist iconography features male figures, Oda introduces female "Goddesses" that seem to jump off the page, imbued with the vibrancy of Oda's color and line.
Originally from Japan, Oda settled in Muir Beach, California in the 1970s and began practicing and painting at Green Gulch Farm Zen Center, which Oda calls her "California Buddha Field." Divine Gardens pairs Oda's artwork with essays by her fellow practitioners, for whom Oda's artwork has been a constant companion.
Suitable for study by art students or for display on a coffee table, Divine Gardens captures the essence of Mayumi Oda's art and life as a Zen practitioner. The forty-five full-color works of art and twenty-four essays contained in the collection are a joyful celebration of her work and the community forged through the years at the San Francisco Zen Center.
Additional information
Additional information
| | |
| --- | --- |
| Weight | 2.13 lbs |
| Dimensions | 12.000 × 9.500 × 0.750 in |
| Format | Hardcover, eBook |
| Pages | 112 |
| Trim Size | 9" x 12" |
| ISBN | 9781941529805 |
| ISBN | 9781941529812 |
About Mayumi Oda
Known to many as the "Matisse of Japan," Mayumi Oda has done extensive work with female goddess imagery. Born to a Buddhist family in Japan in 1941, Mayumi graduated from Tokyo University of Fine Arts and Pratt Institute in New York. From 1969 to the present, Mayumi has exhibited over... Read More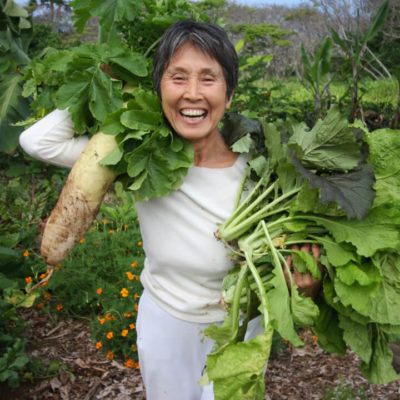 Related Products
A Way of Life

Zen Monastics at Work and at Play

The beauty and joy of monks and nuns at work and play is captured in this inspiring photobook, with quotes from Zen teacher Thich Nhat Hanh.

View this book