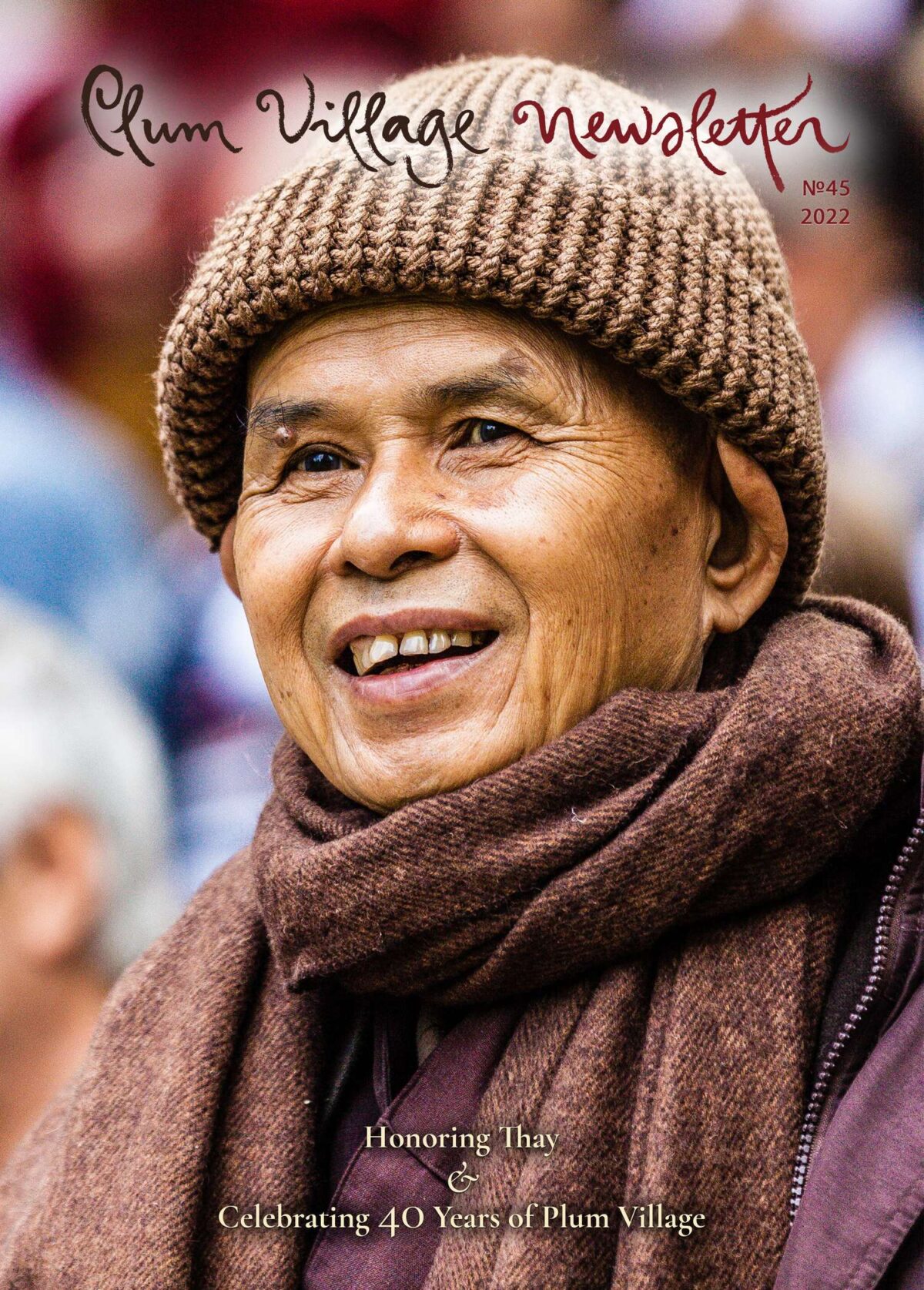 Plum Village Newsletter
Honoring Thay & Celebrating 40 Years of Plum Village
Each year, the monastics at Plum Village monastery in France lovingly assemble a publication, La Thu Lang Mai, also known as "The Plum Village Newsletter," highlighting the year's activities.
While this publication is free, a significant amount of volunteer time and energy have gone into its production. If you feel moved to support efforts like these to share news about our community with the world, we invite you to offer a donation as you are able. A suggested donation to cover the cost of producing La Thu Lang Mai is $20 USD.
The Plum Village Newsletter is filled with personal reflections, articles, photographs, and poems to celebrate Zen Master Thich Nhat Hanh's life and Plum Village's 40th anniversary in 2022, the newsletter will be available in English. The copies are expected to arrive at the end of July both as a downloadable PDF and in a limited print run through Parallax Press. There is no cost for the print edition except for shipping and sales tax (although donations are welcome).
Full color throughout
8.5"x11" letter size, 186 pages
Softcover