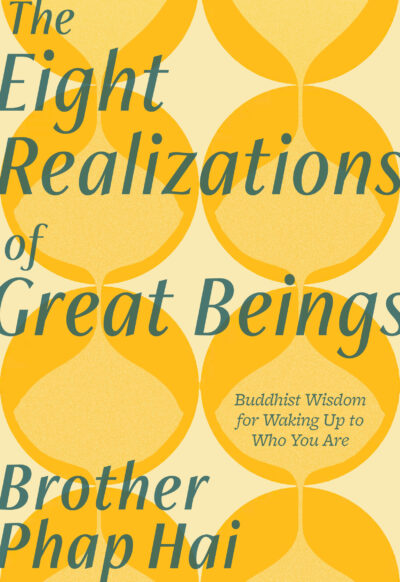 The Eight Realizations of Great Beings
Essential Buddhist Wisdom for Realizing Your Full Potential
A Buddhist monk's pithy guide to the Buddha's instructions for greatness, The Eight Realizations of Great Beings assures us that anyone, anywhere can walk the path of mindfulness, and embody... Read More
Free U.S. shipping on orders above $30.
A Buddhist monk's pithy guide to the Buddha's instructions for greatness, The Eight Realizations of Great Beings assures us that anyone, anywhere can walk the path of mindfulness, and embody the powerful insights that make us "great."
The Buddha essentially says, "If you would like to be enlightened, take on these eight subjects for meditation and apply their corresponding insights to your daily life. Then you will realize the path for yourself." Brother Phap Hai's lively, down-to-earth explanation of spirituality's original self-help manual makes this an essential read for all seeking to unlock the important things in life.
A monk since 1997, Brother Phap Hai has been practicing mindfulness on a daily basis for nearly twenty-five years. Zen Master Thich Nhat Hanh authorized him to teach in 2003, and since then, he has guided and mentored thousands of students in meditation. Brother Phap Hai calls this book his "Desert Island Sutra" because it distills the essence of the Buddhist path. In his words, it is everything you need in a practical meditation manual, "a very structured exposition of realizing the entirety of the Buddhist path for yourself."
Additional information
Additional information
| | |
| --- | --- |
| Weight | N/A |
| Dimensions | N/A |
| Format | Paperback, eBook |
| Pages | 208 |
| Trim Size | 5.5 x 8 |
| ISBN | 9781946764867 |
| ISBN | 9781946764874 |