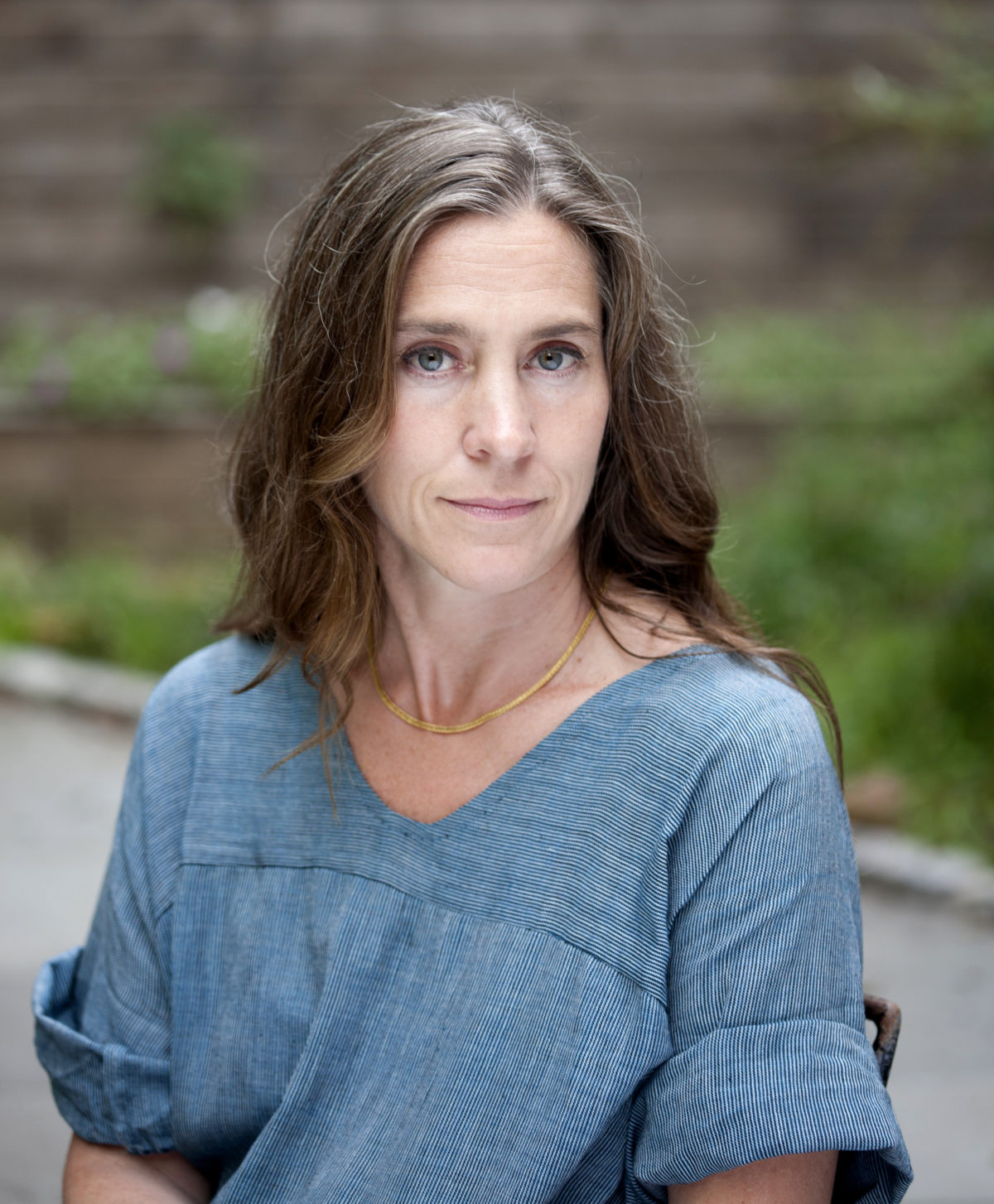 In celebration of Women's History Month, I chatted with Author Eliza Factor about the five-year anniversary of her memoir, what she and Felix have been up to, and her newest project How The Trees Saved My Life:The Orchard Campaign.
---
This year will mark the five-year anniversary of the publication of your memoir Strange Beauty: A Portrait of My Son. It's a tender and hopeful story of how you and your family were transformed by your child's autism and physical disability and how you, in turn, transformed a community. For our readers who are unfamiliar with your book, please tell us more about it.
Eliza Factor: Strange Beauty is the story of becoming a mother and starting a Brooklyn community center dedicated to the arts and play and bringing families dealing with disability together. It is also, as the title suggests, a portrait of my firstborn, Felix, whose brain was altered in utero by the varicella virus, and who has taught me more than anyone I know.
As both a writer and mother, what went into your decision to write about your experience with your son Felix?
Eliza Factor: At the time I wrote Strange Beauty, I was speaking a lot about the mystery, charisma, and charm of Felix, and what he had shown me about nonverbal communication, community building, interdependence, and many other good things. I believed in what I was saying, but I sometimes felt like a demented cheerleader shouting: "Disability is great! It is the key to deeper perception!!!" Well, you know, it's not always great. Sometimes, it's the opposite of great. I wanted to create a more balanced account and illustrate the combustible conditions in which many families are living today. As a society, we can't help each other unless there is a clearer understanding of what is actually going on.
In Strange Beauty you write about how hard you were working to make Brooklyn more culturally accessible for families such as yours. Are you seeing fruits from that labor?
Eliza Factor: The pandemic has been rough on everyone,but it's hit the disabled particularly hard, both in terms of mortality and strain. Extreme Kids, the community center I started, was lucky. It still exists. But we had to close down our play and art spaces, as they were located in public schools. Our cultural access work turned to getting computers to people. We had families living in the projects, trying to school their kids on a single phone everyone in the apartment was sharing. We got those folks laptops and hooked them up and have launched a raft of online arts and play programming, but you know, it's a drop in the bucket. For me, the fruits of the labor that went into building Extreme Kids have been the friendships that arose from it and continue to arise. Knowing there are other people I can call when I'm at my wits' end, who are going to understand, who are going to laugh and say yeah, this is messed up, we just gotta keep muddling through. Knowing I am part of this scrappy, resilient crew makes me feel good, sustains me and gives me energy to start new projects in a similar vein. Working together on disability really is a great way of connecting people.
What type of feedback have you received from other parents of disabled children?
Eliza Factor: Oh my goodness! I've received such lovely notes, emails, hugs. Parents speak of recognition, tears, laughter, that feeling of being less alone, and hope. Siblings have reached out, too. A young woman whose brother's mental illness led to violence and chaos told me she felt "seen." A reader whose younger brother died from a rare genetic disease told me Strange Beauty helped him to understand his parents better and brought a sense of peace. It's wonderfully gratifying, to have your story bring a little peace and understanding to others!
Your readers will want to know: how is Felix now? What has changed in his life and yours since the book was published?
Eliza Factor: Felix is now six feet tall and as handsome as ever. His laughter is still infectious, his phrases still enigmatic. "Don't deny it" is his favorite at the moment. He is living at a great residential school in upstate New York and I am preparing for his graduation by starting a farm in the Hudson Valley, which we've called the Lonely Worm Farm. We just got goats! Very exciting. The plan is to create an ecological agriculture and arts center where Felix and other disabled people can work and hone their talents.
You have a new project called How The Trees Saved My Life: The Orchard Campaign. Could you explain what it is and how it came about? Where can we go for more information?
Eliza Factor: After I wrote Strange Beauty, people would ask me about my spirituality. I never knew what to say, but their questions raked up a desire to write about a moment I had as an exchange student in France, back in 1984. What emerged was a comic coming-of-age novel about my year abroad, icebergs on the Loire, an evil stepmother, and these wonderful trees that really, truly saved my life. Rather than use any tree pulp to publish this novel, we are incorporating the story into a fundraiser. If you make a donation of any amount to help Lonely Worm Farm plant an accessible community orchard, you will receive, via email, a serialized version of How The Trees Saved My Life (With a Little Help from Chocolate). The first installment will be sent out on March 12, Felix's birthday, and will continue every Saturday until May 14.
(For more information, go to www.lonelywormfarm.com/orchard/)
In addition to celebrating the five-year anniversary of the publication of Strange Beauty, today is International Women's Day. What are your thoughts on the status of women in this county?
Eliza Factor: (Laughter) We are not commensurate with our worth.
Could you speak of ways that we as a society can uplift women, particularly those nurturing and working in disability spaces, every day, and not just once a year?
Eliza Factor: Vote. Elect politicians who are committed to universal healthcare, affordable housing, day care, a living wage for everyone. The average pay for a health aide is $13.00/hour. How can you raise a family on that–or even take care of yourself? Vote. Protect the vote. Participate in local races and state legislatures. That's where most of the decisions that affect women's lives get made.
If you could have dinner with one famous woman, living or dead, who would you choose and why?
Eliza Factor: I'm going to go for the gold and invite Harriet Tubman over for dinner. Alongside being a great American hero, she is also a disability icon. When she was twelve, an overseer threw a weight at an escaping slave. It hit her instead, crushing part of her skull. When she recovered, she had epilepsy. Throughout the rest of her life, she had headaches, seizures, and visions. She described these visions as direct communications with God. They made her fearless and helped her to save an astonishing number of people. She was the only woman to lead men in combat during the Civil War. She lived to be ninety. There's a hitch, though. I would absolutely love to pick vegetables from my garden and make her a meal, but I am afraid I would be terribly shy when she arrived. So I'd like to bend the rules a bit and invite the writer Louise Erdrich, whose grounding humor and intelligence might relax me. If that didn't work, I am sure that Louise and Harriet would be able to carry on a wonderful conversation, and I could just sit there, listening and feeding them food. That would make me happy.
---
I hope you enjoyed learning a bit about our wonderful author Eliza Factor. If you are interested in learning more about Lonely Worm Farm be sure to visit www.lonelywormfarm.com/orchard/.
Use code Strangebeauty and receive 25% off Strange Beauty.*
Strange Beauty

A Portrait of My Son

A unique and hopeful story of how one woman and her family were transformed by her child's multiple disabilities and inability to talk and how she, in turn, transformed a community.

View this book
*code valid until March 14, 2022