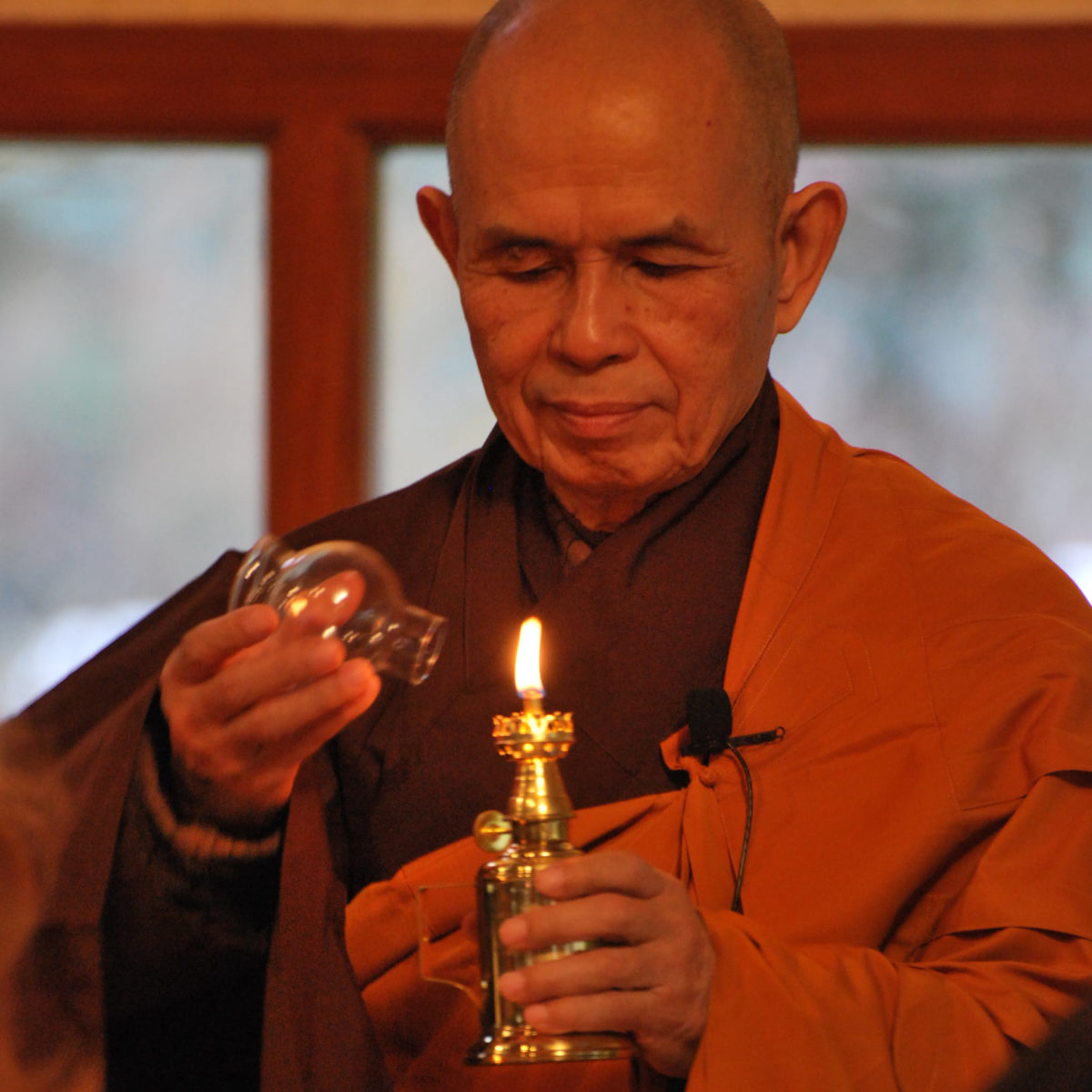 Together we cherish the singular life and far-reaching literary legacy of our founder, guiding inspiration, and teacher, Thich Nhat Hanh.
The books by Thich Nhat Hanh collected here at parallax.org capture the Zen master's lifetime of teaching, scholarship, compassionate activism, creativity, and spiritual discovery. Here are just a selected few we may enjoy reading at this time to further deepen our connection with this extraordinary author, our beloved teacher.
---
Remembering Thay's Life
From his years in Vietnam to teaching and peace work in the United States and establishing Plum Village in France, these are some of Thich Nhat Hanh's writings about his own awe-inspiring life.
---
On Meditation and Mindfulness
One of the most revered and influential spiritual teachers of our time, Thich Nhat Hanh made the path of mindfulness accessible for all with his clarity, compassion, and direct, poetic language.
---
On Grief, Death, and Impermanence
Through Thich Nhat Hanh's groundbreaking teachings on suffering, we can learn to embrace, soothe, and take care of painful feelings, live with more ease and freedom, and enjoy the gift of fearlessness.
---
The Life of the Buddha
In this classic of spiritual literature, Thich Nhat Hanh, in his inimitably beautiful voice, tells the story of the historical Buddha as "a man close to us," a human being who overcame difficulties to become a shining example of peace and enlightenment for present and future generations.