Thank you for being a part of Session 2 of the Mindful Resistance series: Rescue the Planet (AND Ourselves). We invite you to take 25% off any of the Parallax titles below using discount code, RESCUE. This promotion ends on July 22.
---
Peaceful Action, Open Heart

Lessons from the Lotus Sutra

Peaceful Action, Open Heart shines 60 years of study and practice upon one of the crowning scriptures of the path of the Buddha, and is destined to be known as one...

View this book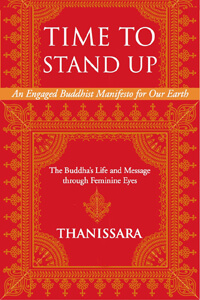 Time to Stand Up
 is published by our friends at North Atlantic Books.
Learn more about Thanissara's book here >>