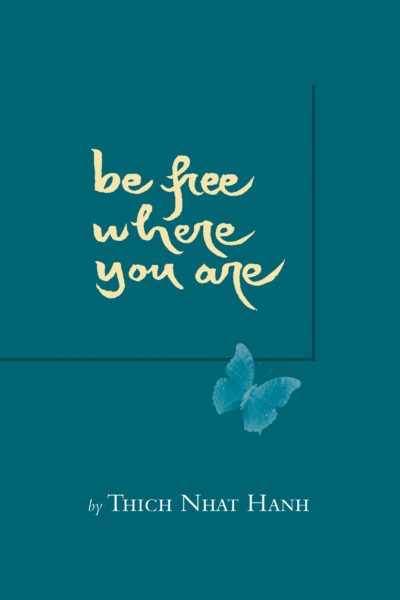 Be Free Where You Are
Freedom is not given to us by anyone; we have to cultivate it ourselves. - Thich Nhat Hanh This compendium of the core teachings of Thich Nhat Hanh, based on... Read More
Free U.S. shipping on orders above $30.
Freedom is not given to us by anyone; we have to cultivate it ourselves. – Thich Nhat Hanh
This compendium of the core teachings of Thich Nhat Hanh, based on a talk given at a prison, shows how mindfulness practice can cultivate freedom no matter where you are.
Additional information
Additional information
| | |
| --- | --- |
| Weight | N/A |
| Dimensions | N/A |
| Format | Paperback, eBook |
| Pages | 76 |
| Trim Size | 6.000" x 4.000" |
| ISBN | 9781888375237 |
| ISBN | 9781935209539 |
About Thich Nhat Hanh
Thich Nhat Hanh was a world-renowned spiritual teacher and peace activist. Born in Vietnam in 1926, he became a Zen Buddhist monk at the age of sixteen. Over seven decades of teaching, he published more than 100 books, which have sold more than four million copies in the United States... Read More
Related Products
How to Live When a Loved One Dies

Healing Meditations for Grief and Loss

In this book that offers relief to anyone moving though intense grief and loss, Zen Master Thich Nhat Hanh shares accessible, comforting words of wisdom on how to transform our...

View this book