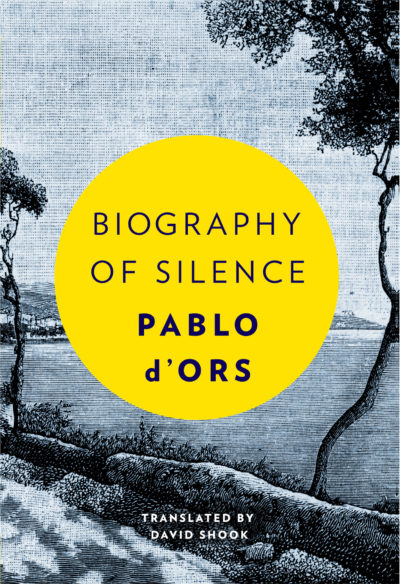 Biography of Silence
An Essay on Meditation
A publishing phenomenon in Spain—a moving, lyrical, far-ranging meditation on the deep joys of confronting oneself through silence by a Spanish priest and Zen disciple. 
Free U.S. shipping on orders above $30.
With silence increasingly becoming a stranger to us, one man set out to become its intimate—Pablo d'Ors, a Catholic priest whose life was changed by Zen meditation.
With disarming honesty and directness, as well as a striking clarity of language, d'Ors shares his struggles as a beginning meditator: the tedium, restlessness, and distraction.
But, persevering, the author discovers not only a deep peace and understanding of his true nature, but also that silence, rather than being a retreat from life, offers us an intense engagement with life just as it is.
Imbued with a rare beauty, Biography of Silence shows us the deep joy of silence that is available to us all.
Additional information
Additional information
| | |
| --- | --- |
| Weight | N/A |
| Dimensions | N/A |
| Format | Hardcover, eBook |
| Pages | 112 |
| Trim Size | 4.5" x 6.5" |
| ISBN | 9781946764232 |
| ISBN | 9781946764249 |
"We haven't seen this type of discussion by someone in the Catholic tradition since Thomas Merton. It's about time. Recommended."

NewHorizons
"A short easy read and whether you are big on meditation or not it is worth reading."

Kindle Customer
"The author is an experienced and humble meditator whose report of discoveries is humorous, wise, and rings true with my own trials and tribulations over the years. He is also able to express in elegant prose that which makes it all not only worthwhile but compelling to sit."

jbw257
"The writing is clear, challenging (in the best sense of the word) and so often poetic. I found much that I will be sitting with and going back to."

D. Lostrangio
Show more quotes