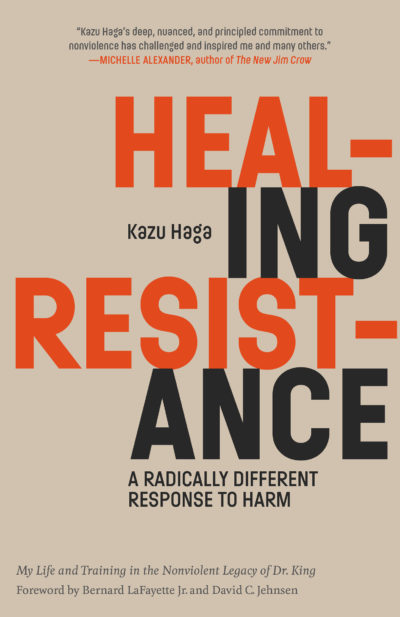 Healing Resistance
A Radically Different Response to Harm
Activists and social change agents, restorative justice practitioners, faith leaders, and anybody engaged in social progress and shifting society will find this mindful approach to nonviolent action indispensable. Nonviolence was... Read More
Free U.S. shipping on orders above $30.
Activists and social change agents, restorative justice practitioners, faith leaders, and anybody engaged in social progress and shifting society will find this mindful approach to nonviolent action indispensable.
Nonviolence was once considered the highest form of activism and radical change. And yet its basic truth, its restorative power, has been forgotten. In Healing Resistance, leading Kingian Nonviolence trainer Kazu Haga blazingly reclaims the energy and assertiveness of nonviolent practice (utilized by the Women's March and Black Lives Matter), and proves that nonviolent civil resistance remains the most effective strategy for social change in hostile times. With over 20 years of experience practicing and teaching Kingian Nonviolence, Haga offers us the practical approach to societal conflict first begun by Dr. Martin Luther King Jr. during the Civil Rights Movement, which has been developed into a fully workable, step-by-step training and deeply transformative philosophy. Kingian Nonviolence takes on the timely issues of endless protest and activist burnout, and presents tried-and-tested strategies for staying resilient, creating equity, and restoring peace.
Additional information
Additional information
| | |
| --- | --- |
| Weight | N/A |
| Dimensions | N/A |
| Format | Paperback, eBook |
| Pages | 296 |
| Trim Size | 5.25" x 8" |
| ISBN | 9781946764430 |
| ISBN | 9781946764447 |
"This book bridges the gap between activism and spirituality, making the argument that the world will never change for the better in a lasting way without both working together...If you despair of things ever changing for the better, read this book. It's THE way forward."

Bel
"Kazu Haga breaks down Kingian Nonviolence and other justice and healing modalities in a way that makes them very accessible to a wide array of readers. I plan to give this to several elder activists--and my 14 year old niece."

Amazon Customer
"The book acts as a reminder that taking a principled stand on violence is the only way change has occurred in history, but also acknowledges that we need to love our whole selves and use our brains to step outside habitual patterns of trauma-triggered violence."

H. Mazing
Show more quotes
About Kazu Haga
Kazu Haga is the Co-Director of the Embodiment Project and one of the most experienced trainers in Kingian Nonviolence, a philosophy that comes out of the legacy of Dr. Martin Luther King Jr. A leading voice nationally in various approaches to nonviolence, organizing and restorative justice, he works to empower... Read More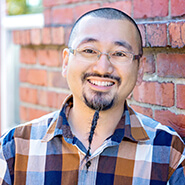 Related Products
America's Racial Karma

An Invitation to Heal

Immediate, illuminating, and hopeful: this is the key set of talks given by leading Zen Buddhist teacher Larry Ward, PhD, on breaking America's cycle of racial trauma.

View this book

The Idealist's Survival Kit

75 Simple Ways to Avoid Burnout

The Idealist's Survival Kit is a series of 75 short reflections on mindfulness in action designed to support humanitarian professionals and volunteers in addressing the specific themes and issues that they are likely...

View this book

True Peace Work

Essential Writings on Engaged Buddhism

Thich Nhat Hanh and many others are featured in this foundational trove of Buddhist essays, poems, and teachings. Now a modern classic, True Peace Work is the premier collection of...

View this book