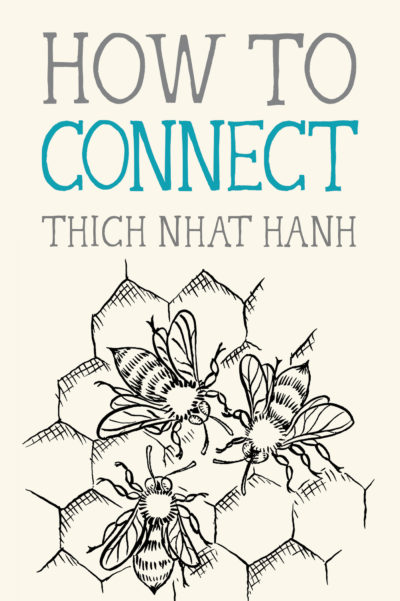 How to Connect
We can restore our inherent connection to nature, each other, our ancestors, and ourselves, and remember our fundamental gift of belonging.  The eighth book in the bestselling Mindfulness Essentials series,... Read More
Free U.S. shipping on orders above $30.
We can restore our inherent connection to nature, each other, our ancestors, and ourselves, and remember our fundamental gift of belonging. 
The eighth book in the bestselling Mindfulness Essentials series, How to Connect is a back-to-basics collection from world-renowned Zen master Thich Nhat Hanh that introduces everyone to the essentials of mindfulness practice.
"We are here to awaken from the illusion of our separateness."—Thich Nhat Hanh
With our world experiencing the deep effects of loneliness, environmental detachment, and digital overload, this pocket-sized How To book reminds us of our crucial need to connect to ourselves, our ancestors, and our planet. Written with characteristic simplicity and kindness, these wise meditations teach us how to remember, at any time, our fundamental gift of belonging.
Additional information
Additional information
| | |
| --- | --- |
| Weight | N/A |
| Dimensions | N/A |
| Format | Paperback, eBook |
| Pages | 128 |
| Trim Size | 4″ x 6″ |
| ISBN | 9781946764546 |
| ISBN | 9781946764553 |
"This book guides you to connect to yourself, other human beings and the nature. The simple yet profound words that can only be given by a true master."

Tony Goh
"Beautiful and important messages that has helped inspire me to work on actually living presently for the first time in my life."

Dani
"This book is for everyone, young and old. It's teaching are simple so everyone can benefit from them and yet the depth of these teachings are endless."

J.R. Higuera
Show more quotes