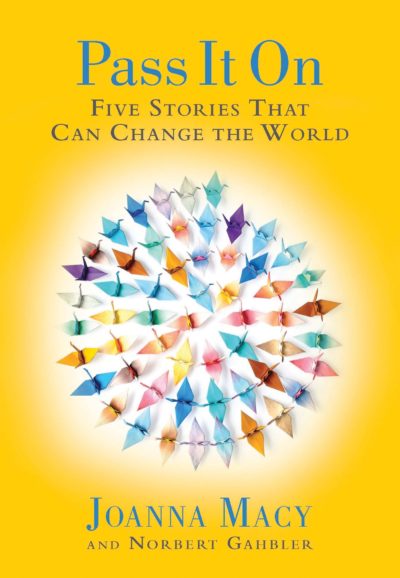 Pass it On
Five Stories That Can Change the World
Eco-philosopher and best-selling author Joanna Macy, Ph.D., shares five stories from her more than thirty years of studying and practicing Buddhism and deep ecology. Gathered on her travels to India,... Read More
Free U.S. shipping on orders above $30.
Eco-philosopher and best-selling author Joanna Macy, Ph.D., shares five stories from her more than thirty years of studying and practicing Buddhism and deep ecology.
Gathered on her travels to India, Russia, Australia, and Tibet, these stories give testament to Joanna Macy's belief that either humankind awakens to a new and deeper understanding of our interconnectedness with our planet and all its myriad forms of life or risks losing it. To bring about such a transformation of consciousness each and every one of us counts.
Pass It On tells of encounters with individuals who share very personal stories of sudden awakening, unexpected awareness, and the co-mingling of joy and pain. Each story is imbued with the specific cultural flavor of the places where the stories originate, but all share that each individual counts in the global need for change and awakening.
Pass It On provides an introduction to Joanna Macy's work of "deep ecology" and "the great turning" and the deep interconnected nature of all beings.
Additional information
Additional information
| | |
| --- | --- |
| Weight | N/A |
| Dimensions | N/A |
| Format | Paperback, eBook |
| Pages | 140 |
| Trim Size | 6.500" x 4.500" |
| ISBN | 9781888375831 |
| ISBN | 9781935209751 |
About Joanna Macy
Eco-philosopher Joanna Macy, Ph.D., is one of the best known spiritual activists in this country. She is a scholar of Buddhism, general systems theory, and deep ecology. A respected voice in movements for peace, justice, and ecology, she interweaves her scholarship with four decades of activism. Her wide-ranging work addresses... Read More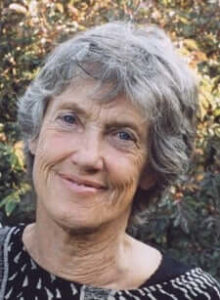 Related Products
How to Smile

Available November 28, 2023.

The final book in the bestselling How To series: simple, refreshing meditations of Zen Master Thich Nhat Hanh give us inspiration and tools for transforming our suffering and cultivating happiness...

View this book