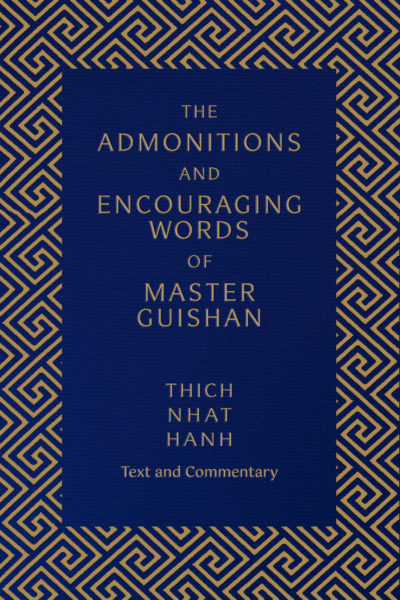 The Admonitions and Encouraging Words of Master Guishan
Text and Commentary
Thich Nhat Hanh's translation and commentary for a Buddhist text that has been long considered one of the three key books for monastic meditation practitioners For monks, nuns, or laypeople,... Read More
Free U.S. shipping on orders above $30.
Thich Nhat Hanh's translation and commentary for a Buddhist text that has been long considered one of the three key books for monastic meditation practitioners
For monks, nuns, or laypeople, this text from the days of early Buddhism in China calls on us to wake up and live an authentic life dedicated to spiritual ideals. The Admonitions and Encouraging Words of Master Guishan is offered to new monks and nuns at the time of their ordination together with books on monastic codes of conduct, and it remains a companion and guide throughout their career.
The importance of Master Guishan's Classical Chinese text cannot be underestimated. Although it is addressed to monks, it is suitable for anyone who seeks to awaken and live with clarity and intention. Thich Nhat Hanh gives a timely commentary based on his lived experience of guiding several generations of monastic and lay students on their path of practice. The text and commentary have been translated from Vietnamese into English by Bhikshuni True Virtue (Sister Annabel Laity), Thich Nhat Hanh's first Western monastic disciple.
Additional information
Additional information
| | |
| --- | --- |
| Weight | N/A |
| Dimensions | N/A |
| Format | Paperback, eBook |
| Pages | 160 |
| ISBN | 9781952692185 |
| ISBN | 9781952692192 |