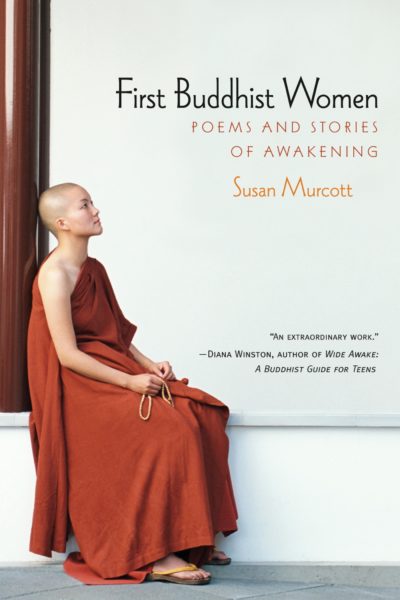 First Buddhist Women
Poems and Stories of Awakening
First Buddhist Women is a readable, contemporary translation of and commentary on the enlightenment verses of the first female disciples of the Buddha. The book explores Buddhism's relatively liberal attitude... Read More
Free U.S. shipping on orders above $30.
First Buddhist Women is a readable, contemporary translation of and commentary on the enlightenment verses of the first female disciples of the Buddha.
The book explores Buddhism's relatively liberal attitude towards women since its founding nearly 2,600 years ago, through the study of the Therigatham, the earliest know collection of women's religious poetry.
Through commentary and storytelling, author Susan Murcott traces the journey of the wives, mothers, teachers, courtesan, prostitutes, and wanderers who became leaders in the Buddhist community, roles that even today are rarely filled by women in other patriarchal religions.
Their poetry beautifully expresses their search for spiritual attainment and their struggles in society.
Additional information
Additional information
| | |
| --- | --- |
| Weight | N/A |
| Dimensions | N/A |
| Format | Paperback, eBook |
| Pages | 230 |
| ISBN | 9781888375541 |
| ISBN | 9781935209119 |
About Susan Murcott
Susan Murcott was draw to Buddhism as a peace activist in Boston in the late 1960's. She traveled to Japan, Australia, and Hawaii to study Zen and Buddhist philosophy, and spent more than 10 years researching and translating this text. She was a co-founder and editor of Kahawai: Journal of... Read More